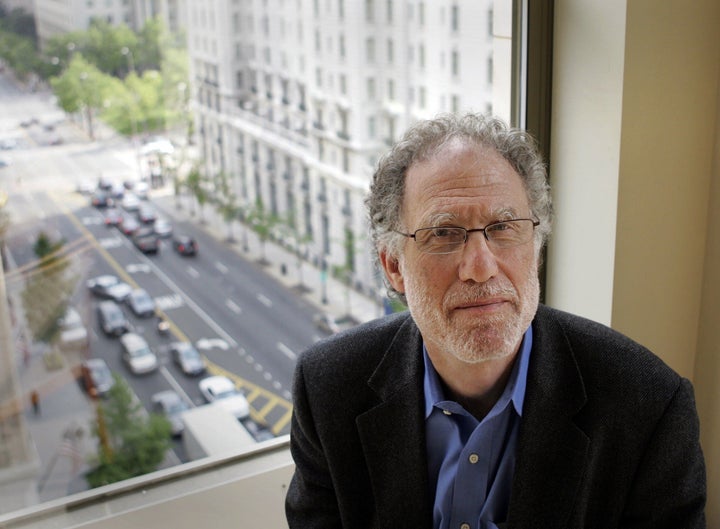 WASHINGTON -- In an extremely rare public appearance on Tuesday, White House Counsel Bob Bauer attributed the "pernicious" crisis over the state of confirming judicial nominees to a Cold War-style political standoff that few properly witnessed or understood.
Appearing at a conference organized by the American Constitution Society for Law and Policy, Bauer declined, from the outset, to assign blame for the poor rate and state of judicial confirmations in the Senate. There was, he said, "no need for rhetorical embroidery." But he did call the state of affairs "disturbing" and castigated even seasoned political observers for not recognizing the gravity of the crisis.
"If it is a war," he said, "it is a cold and not a hot war ... Nominees left languishing on the floor for as much as hundreds of days without a vote, are basically ignored, not because ... of perceived deficiencies in their record or shortcomings as a potential jurists. It is a quiet blow to the process. But it is a heavy blow nonetheless. No shouting on the floor, just nothing on the floor. It is as if ... it did not matter at all. But of course it matters a great deal: to the nominees, to the courts to which they were nominated to serve, and to the parties to those courts."
According to data compiled by the Alliance for Justice, President Obama has nominated a total of 109 justices to circuit and district courts as of Jan. 28, 2011. Of those, 60 have been confirmed. Obama's circuit court rate of confirmation is better than that of his immediate predecessor, George W. Bush. But his District court rate is far worse. In total, Bush had 74 percent of his nominees confirmed. Obama has had 55 percent confirmed.
"The confirmation rate is perilously low. And one result is the large number of seats designated as judicial emergencies. More than half of the nominations now pending in the Senate are judicial emergencies," said Bauer. "If it is okay to keep the courts short of the judges needed to administer justice, than this only goes to show how the costs have become bearable and how the loss of the quality of justices have some how come to see not to matter."
If the White House counsel's remarks were meant to help underscore the state of crisis, they fell short in offering any overwhelming solutions. Bauer's main pitch for speeding up the confirmation process seemed to be a broad appeal to common sense.
"I'm convinced in conversations with Republicans and Democrats that there is a growing recognition that however we got to this point, over however many years, we cannot in good conscience remain here," he insisted.
There were few specifics, save a proposed list of four principles of prospective agreement between the two parties:
"Judicial nominations are an undertaking in public administration, the administration of justice."
The current pace cannot be reconciled with acceptable standards for a well-functioning system of justice
The administration would "consult closely with senators in recognition of their legitimate interests, concerns and prerogatives, while expecting that ... nominations can be explored with common understanding about what constitutes" legitimate disagreement.
"Where legitimate differences remain ... the nominee should have a vote anyway. None of these principles should be beyond the reach of good faith."
On the Hill, a more laborious path forward has been charted by lawmakers. With Senate Democrats resigned to the idea that the legislative docket would not be as stacked as the previous session (owing to Republican control of the House), greater attention will be paid to giving the confirmation process the hours-upon-hours of needed floor time. One strategist said the idea of holding "Judicial Mondays" had been broached, in which the first day of each week would be spent confirming specific, or groups of, nominees.
The other option would be for the president to skirt the Senate altogether and make recess appointments for his choices to fill court vacancies. That, however, was not the administration's top design, Bauer said.
"Sometimes it is defined in terms of necessity, where a position isn't filled and it does not appear that there is any potential ground for agreement, there is important work to be done and it needs to be done," he said. "Now as you can imagine, recess appointments are quite an inadequate response to a judicial nomination. We are not seeking a time-limited appointment; we are seeking to actually confirm by normal course."