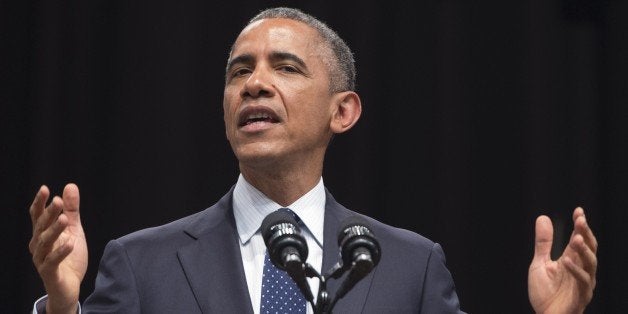 President Barack Obama has taken on some pretty ambitious projects, from overhauling health care to slowing global warming. As he comes to the end of his time in office, he's trying for one more -- although very few people in Washington seem to have noticed, and the most important steps will probably take place after he's left the White House.

Obama's goal is to transform government policies for early childhood. Two weeks ago, Obama sketched out his agenda during the State of the Union address, calling for a series of programs including "universal childcare," as well as paid family and medical leave for working parents. On Monday, Obama will translate these words into specific requests for action when the administration formally releases its budget proposal for the next 10 years.

The phrase "universal childcare" is a bit misleading, since nobody is talking about creating a vast new government program to give every American child day care. But Obama's budget will call for a set of targeted tax breaks and spending initiatives for working families that would represent a commitment of more than $200 billion over 10 years, according to sources familiar with the budget document. (The total would be even more if you include a separate tax cut for families with two working adults, although that particular break won't be limited to families with children.)
"We haven't seen anything like this -- it's big and it's bold," says Heather Boushey, executive director and chief economist at the Washington Center for Equitable Growth, a left-leaning economic think tank. Kris Perry, executive director of the early education advocacy program First Five Years Fund, agrees. "The latest proposal on child care has the potential to significantly influence economic policies and priorities in the next Congress," she says.

Obama's interest in the needs of working parents with young children is neither new nor particularly secret. He and his advisers have spoken frequently about parents who struggle with the costs of child care -- and about research suggesting that children who get sustained, nurturing care are more likely to lead healthier, more productive lives. They've also pointed to research about the changing nature of the economy -- in particular, the rising number of women in the workforce and the demand for support it has created. In so doing, they've echoed the arguments of advocates and scholars who for years have said the U.S. lags behind other countries in adapting to this seismic change in family and work life.

"The research on early childhood investments is clear -- the returns are large, particularly if you include the gain in earnings for kids after they grow up," Betsey Stevenson of White House Council of Economic Advisers told The Huffington Post earlier this week. "This agenda would go a long way towards making sure our policies catch up with where the economy has gone, and it's an agenda that is more than the sum of the parts because they all work together."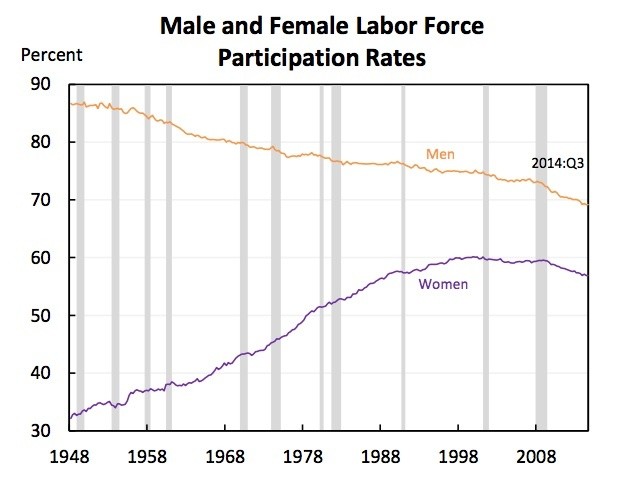 A chart on labor force participation rate by gender, via the White House

One reason Obama's early childhood agenda hasn't gotten a huge amount of attention is that he's laid it out piecemeal -- starting in 2013 just after the presidential election, when he called for a "universal pre-kindergarten" plan. Under that proposal, the federal government would provide matching funds to states that set up programs to provide 3- and 4-year-olds with day care, while teaching children the basic learning and social skills they'll need in grade school.

The budget that becomes public on Monday will include a version of this pre-K initiative -- and then place it alongside some new proposals that target infants and toddlers. Among these will be a call to increase the Child and Dependent Care Tax Credit (CDCTC), a break that lets parents claim a portion of their child care expenses on their tax returns. Today, the maximum credit is about $1,000 per child for up to two children, and most families can't claim that much because the value varies on income. Obama's proposal would triple the allowance and let more families claim it -- which, combined with the streamlining of some other tax breaks, would represent a net cost of about $50 billion over 10 years, according to sources.

The outlines of the tax break proposal got some attention last week during a "60 Minutes" interview, when House Speaker John Boehner (R-Ohio) and Senate Majority Leader Mitch McConnell (R-Ky.) indicated it was the one item on Obama's agenda they could imagine passing in some form. But the Obama budget will include another major proposal that's gotten virtually no attention -- a huge boost to the Child Care and Development Fund. The CCDF, as it's known, provides states with matching funds so that they can offer partially or fully subsidized day care to working parents who can't pay for it on their own.

Today in most states, demand for subsidized day care exceeds the supply. Low-income parents must wait on long lists and, in many cases, they get no assistance at all. The administration would pump $80 billion into the subsidized child care program over 10 years -- enough, in theory, to boost eventual annual enrollment from 1.6 million to 2.6 million. According to administration officials, reaching that goal would mean child care was available to all families with a household income of less than 200 percent of the poverty line, or roughly $40,000 a year for a family of three.

Obama's early childhood agenda has other elements, including paid sick leave and a push to make sure child care is both safe and nurturing. The quality of child care services in the U.S. varies enormously, and at its worst can leave very young children in highly unsafe environments. Last year, in a rare show of bipartisanship, Congress introduced new quality standards when it reauthorized the existing program for child care subsidies. (Under the new standards, for example, caregivers are supposed to get criminal background checks and receive training on how to avoid sudden infant death syndrome.) The administration's budget would allocate extra money for states that want to find ways of attracting better-qualified caregivers, or to help parents who work non-traditional hours and as a result struggle to find available care. It would also renew funding (now set to expire) for a small but widely hailed "home visiting" program that helps teach new parents basic skills while putting them in touch with needed social services.

Nobody expects this entire agenda to sail through Congress, at least while it's under unified Republican control. The specifics of Obama's proposals would raise plenty of serious and substantive objections -- and not just because they represent a significant financial commitment. Already, some conservatives have criticized Obama's child care proposal because they say it slights stay-at-home parents.

But some efforts at improving early childhood policy have attracted strong bipartisan support in the past, particularly at the state level -- where, for instance, Georgia and Oklahoma pioneered universal pre-K.
"There are a lot of ideas here that states will be able to push forward, even if there's no action at the federal level," says Boushey.

Even in Washington, some early childhood initiatives have found Republican champions -- among them, Republican Charles Grassley, now chairman of the Senate Judiciary Committee, who has been an outspoken advocate for the home visiting program.
"The current proposal may not pass as it's written, but there are elements of these policies that have significant bipartisan appeal," says Perry, "and it's realistic to think that a piece of these proposals could find their way into legislation over the next two years."

Obama is also trying to start a conversation that can carry over into the 2016 presidential election -- and beyond.
"We should hope Congress figures these issues out and passes these pieces of legislation," says Neera Tanden, president of the Center for American Progress, a liberal research organization. "But social policy change often happens over years, not months; that's why it's important that the president shows not only where he stands, but where the Democratic Party stands in order to build support over time."
Before You Go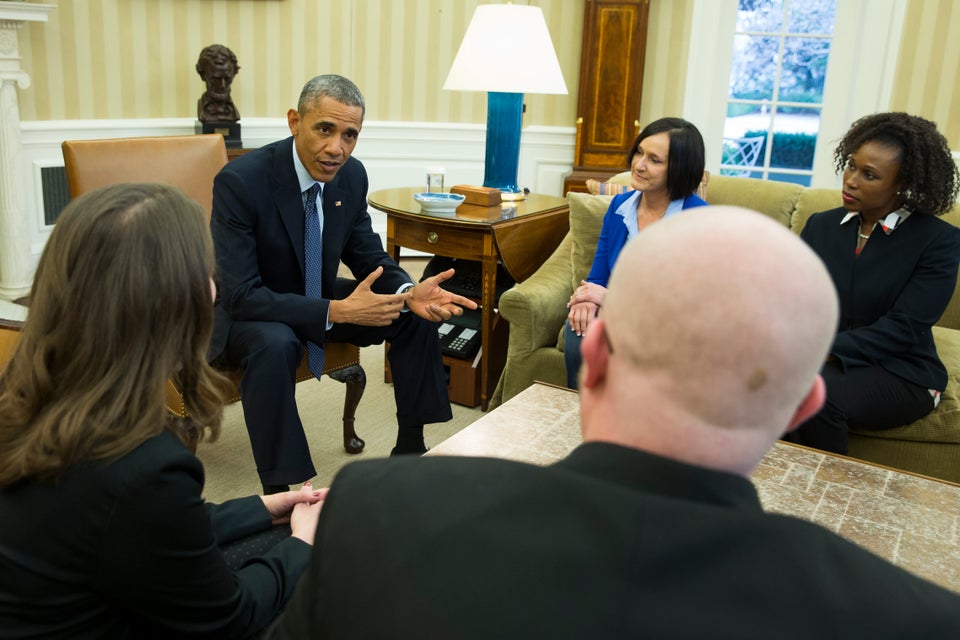 State of the Union 2015
Popular in the Community