By Matt Spetalnick and Michael Martina
BEIJING, Nov 10 (Reuters) - U.S. President Barack Obama said on Monday a successful China was in the interests of the United States and the world but Beijing had to be a partner in underwriting international order, and not undermine it.
Speaking to growing concerns among U.S. and other companies about the Chinese business environment after arriving in Beijing, Obama also urged China to reject the use of cyber theft for commercial gain and create a more level playing field where policy is not used for the benefit of some firms over others.
Obama's trip to China for an Asia-Pacific summit comes at a time of growing China-U.S. friction with Washington trying to expand American interests in Asia while Chinese President Xi Jinping demonstrates more willingness than his predecessors to demonstrate Beijing's clout on regional issues.
The two countries have disagreed in recent months on a range of topics, including trade, maritime issues and cyber security, while the United States has lobbied against the setting up of a multilateral infrastructure investment bank sponsored by China.
"Our message is that we want to see China successful," Obama told a news conference. "But, as they grow, we want them to be a partner in underwriting the international order, not undermining it."
Obama and Xi will meet over dinner on Tuesday night and then for bilateral talks as part of an official state visit on Wednesday.
In a deal that he said would improve trade and business ties between the world's two largest economies, Obama announced that China and the United States agreed to significantly extend the length of short-term visas. But he also urged Beijing's leaders to create a fair market place for foreign firms.
"We look to China to create a more level playing field on which foreign companies are treated fairly, so that they can compete fairly with Chinese companies," he said in a speech to business leaders at the Asia-Pacific Economic Cooperation (APEC) forum.
"We look to China to become an inovative economy that values the protection of intellectual property rights, and rejects cyber theft of trade secrets for commercial gain."
Dozens of foreign firms, including U.S. companies such as Qualcomm Inc and Microsoft Corp, have come under scrutiny as China seeks to enforce a 2008 anti-monopoly law that some critics say is being used to unfairly target overseas businesses, raising protectionism concerns.
Chinese regulators have defended their antitrust policies, saying foreign firms are not being targeted.

SUSTAINABLE GROWTH, OPEN INTERNET
Obama's focus on Asia business ties on the first day of his visit underscored his efforts to strike a balance between seeking deeper economic cooperation with a rising China while also challenging Beijing with the U.S. pursuit of a trans-Pacific trade pact that for now excludes the world's second largest economy.
Earlier, Obama said momentum was building on the ambitious 12-country Trans-Pacific Partnership (TPP), although U.S officials had ruled out a major announcement on the pact in Beijing.
He urged China to move "definitively" to a more market-based exchange rate and to stand up for human rights and freedom of the press.
Under the visa deal, which will take effect on Nov. 12, both countries would extend the terms of multiple entry short-term tourist and business visas to 10 years from one year, the White House said in a statement accompanying Obama's announcement. Student visas would be extended to five years from one year.
"As a result of this arrangement, the United States hopes to welcome a growing share of eligible Chinese travelers, inject billions (of dollars) in the U.S. economy and create enough demand to support hundreds of thousands of additional U.S. jobs," the White House statement said.
The extension of some visas for Chinese nationals to 10 years matches what is currently allowed for citizens of nations with close relations with the United States, such as European countries and Brazil.
A senior U.S. official said the visa agreement would allow the United States to tap into the fast-growing market of Chinese tourists traveling abroad. The United States now attracts only 2 percent of Chinese tourism.
"We see this as a really big win," the official said, estimating that the United States could gain 440,000 jobs by 2021 and receive an $85 billion annual infusion into the American economy as a result of the new policy.
It will also make it easier for Chinese businesses and investors to get involved in U.S. projects. (Writign by John Ruwitch; Editing by Jason Subler and Raju Gopalakrishnan)

Support HuffPost
The Stakes Have Never Been Higher
Before You Go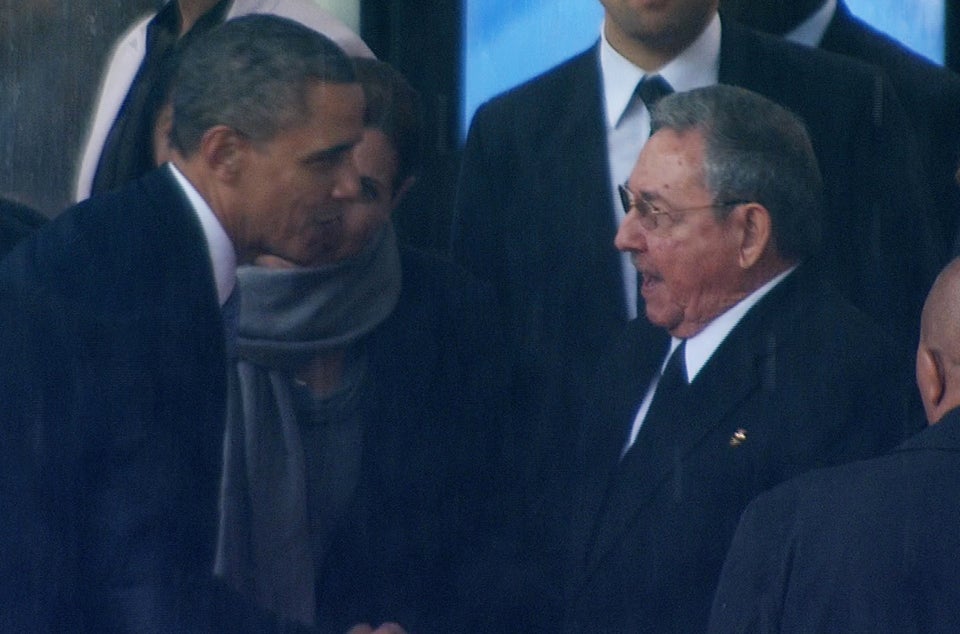 Obama's Handshakes Around The World
Popular in the Community