The Washington Post reports that a White House official said the two will meet next Tuesday, right after the Memorial Day summer tourism season begins. Obama plans to speak about helping spur economic circumstances for businesses and families affected by the storm, CNN added.
Back when Sandy hit, Christie made headlines for his vocal support of Obama's efforts after the storm. He credited the president and his staff for working "tremendously hard" to help New Jersey and other areas.
The timing of those comments was a week before the presidential election. When asked by Fox News on Oct. 30 whether GOP presidential candidate Mitt Romney was visiting the state, Christie dismissed the race altogether.
"I have a job to do," Christie said. "If you think right now I give a damn about presidential politics, then you don't know me."
Six months after the storm first hit, Christie reflected back on Obama's effort during an appearance on MSNBC's "Morning Joe." He again praised the president for what he did to help the recovery, but added how far apart they are on political issues.
"Listen, the president has kept every promise that he made," Christie said. "What I was saying at the time was, I was asked how the president was doing, I said, he's doing a good job, he's kept his word. And so everybody knows that I have about 95 percent level disagreement with Barack Obama on issues of principle and philosophy. But the fact is we have a job to do. And what people expect from people they elect is to do their job."
Christie was under fire earlier this month for choosing to appear with his family in commercials to promote tourism at the Jersey Shore. The money for these ads was funded by a $60 billion aid package passed by Congress for Hurricane Sandy recovery efforts.
"The Jersey Shore is open. The word is spreading. Because we're stronger than the storm. You bet we are," the Christies say.
Before You Go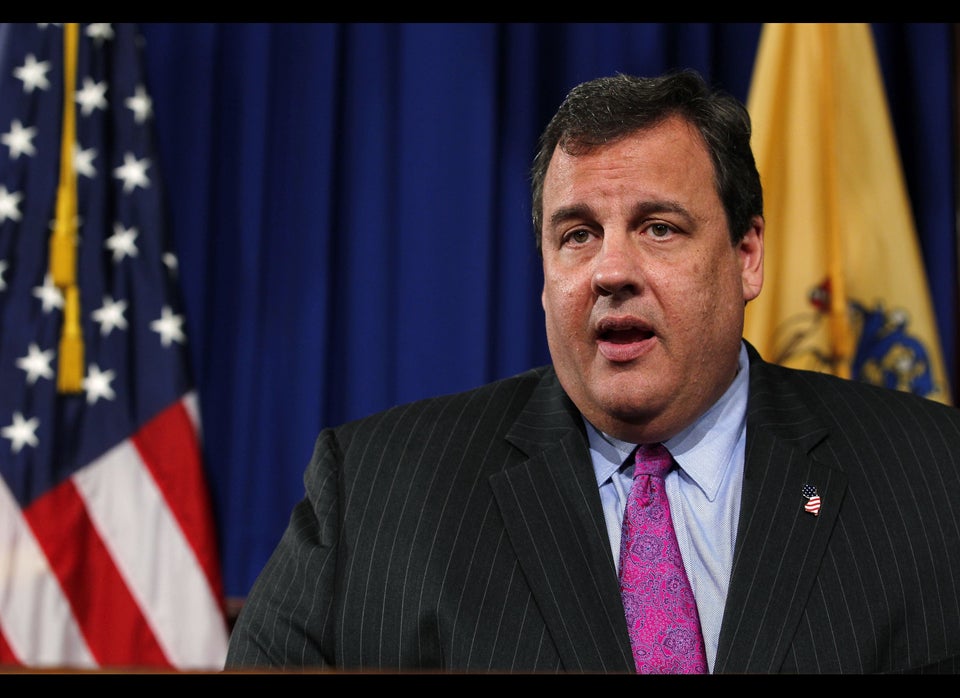 Chris Christie's Greatest Hits
Popular in the Community