 Thirty-four percent of those polled said Obama was a Christian or Protestant, 20 percent said Christian, 7 percent said Protestant, 4 percent said Baptist, 2 percent said the United Church of Christ and 1 percent said Methodist. Eight percent said he had no religion.
Forty-four percent could not answer what Obama's faith is.
Significantly more Democrats, 52 percent, said he was a Protestant or Christian, than independents or Republicans.
Obama has repeatedly identified himself as a Christian, recently in citing his support for same-sex marriage. He has attended several churches in Washington since he was elected president. He started worshipping at the Trinity United Church of Christ in Chicago while working as a community organizer when Jeremiah Wright was a pastor. He broke with Wright during the 2008 presidential campaign when videos of the pastor's incendiary sermons surfaced.
Far more Americans know presumptive GOP Mitt Romney's faith -- 57 percent said that he was a Mormon, while 33 percent didn't know, according to a Gallup poll released Thursday. However, 10 percent of Republicans, 18 percent of independents and 24 percent of Democrats said they wouldn't vote for a Mormon.
Before You Go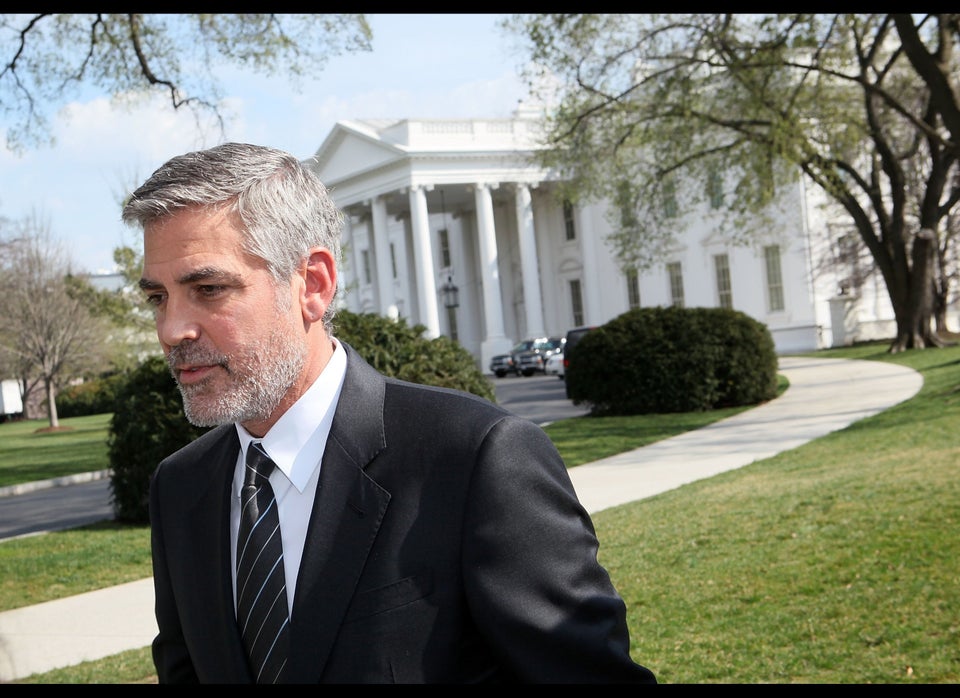 Obama With Celebrities
Popular in the Community