WASHINGTON -- The Justice Department will announce this week new criteria for recommending that President Barack Obama grant clemency to federal drug offenders, a move that Attorney General Eric Holder anticipates will result in "thousands" of applications for reduced sentences.
Deputy Attorney General James Cole will announce the new criteria later this week, Holder said in a Justice Department video message released Monday. The DOJ's Office of the Pardon Attorney has been criticized in recent years for recommending that the president deny the overwhelming majority of petitions, and criminal justice advocates have attacked Obama's poor record on clemency.
But Holder said Monday that the Justice Department would enlist potentially dozens of lawyers to help with the new clemency push.
"Later this week, the deputy attorney general will announce new criteria that the department will consider when recommending applications for the president's review. This new and improved approach will make the criteria for clemency recommendation more expansive. This will allow the Department of Justice and the president to consider requests from a larger field of eligible individuals," Holder said.
"Once these reforms go into effect, we expect to receive thousands of additional applications for clemency," Holder continued. "And we at the Department of Justice will meet this need by assigning potentially dozens of lawyers –- with backgrounds in both prosecution and defense –- to review applications and provide the rigorous scrutiny that all clemency applications require."
In an interview with The Huffington Post earlier this month, Holder said changes to the Office of the Pardon Attorney were a "vital part" of his Smart on Crime initiative.
"We have to look at changes in the pardon attorney's office," Holder told HuffPost. "We have to have a process that I think works better, we need to come up with ways in which we identify people who are worthy of clemency, commutations, and not in the way I think we have traditionally done, where you're up in age -- I can say that now -- people who are elderly and who have access to good lawyers and want to get their hunting rights back, their ability to carry a gun, not unsubstantial things, I understand that.
"But the president has indicated as he did with regards to those eight clemency grants he made, I guess, a few months ago, is to find people who are not traditionally thought of as good candidates and come up with ways in which we deal with them," Holder continued. "The Deputy Attorney General went to New York indicated that we needed the help of the private bar to help identity these people who might be serving life or near life sentences that really are inappropriate given the nature of their conduct, and that's I think one of the focuses that we need to do, so that means I think we're going to have to change the focus of our pardon attorney's office."
Before You Go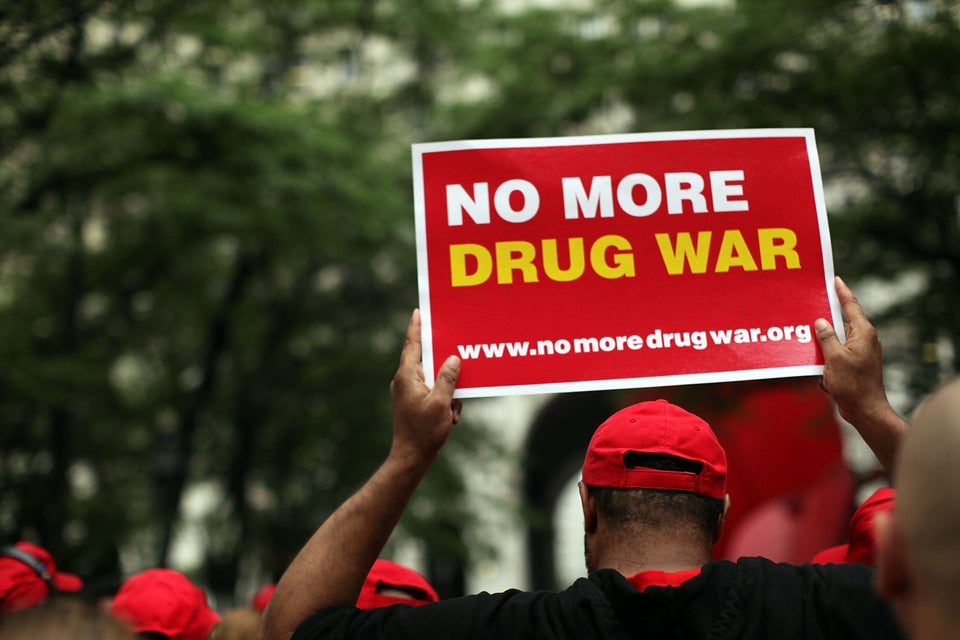 27 Reasons Why The U.S. Shouldn't Lead The War On Drugs
Popular in the Community