 President Obama's new climate change push was reaffirmed on Thursday when the Department of Energy announced that it will make $4 billion in loans available to clean energy projects.
In a statement, Energy Secretary Ernest Moniz said:
"As the President emphasized in his Climate Action Plan, it is critical that we take an all-of-the above approach to energy in order to cut carbon pollution, help address the effects of climate change and protect our children's future. Investments in clean, low-carbon energy also provide an economic opportunity. Through previous loan guarantees and other investments, the Department is already helping launch or jumpstart entire industries in the U.S., from utility-scale wind and solar to nuclear and lower-carbon fossil energy. Today's announcement will help build on and accelerate that success."
The Department highlighted several key technologies it anticipates will receive loans, including hydroelectric dams and drop-in biofuels.
Last month, Obama announced new rules for power plants meant to reduce greenhouse gas emissions. ThinkProgress also notes several other DOE announcements to fund green energy projects. The efforts are a step in the right direction, but some climate scientists say it might be too late.
Michael Oppenheimer, a scientist at Princeton University, told Scientific American that "marginal cuts by the U.S. don't have a long-term overall big effect on the climate. What has to happen to have a big effect on the global climate is for all the big emitters to get together and decide that they are all going to cut some substantial fraction."
Earlier this week, Climate Central reported that June was the third month in a row where carbon dioxide levels in our atmosphere topped an average of 400 parts per million. This is the longest amount of time in recorded history that CO2 levels have been this high.
Before You Go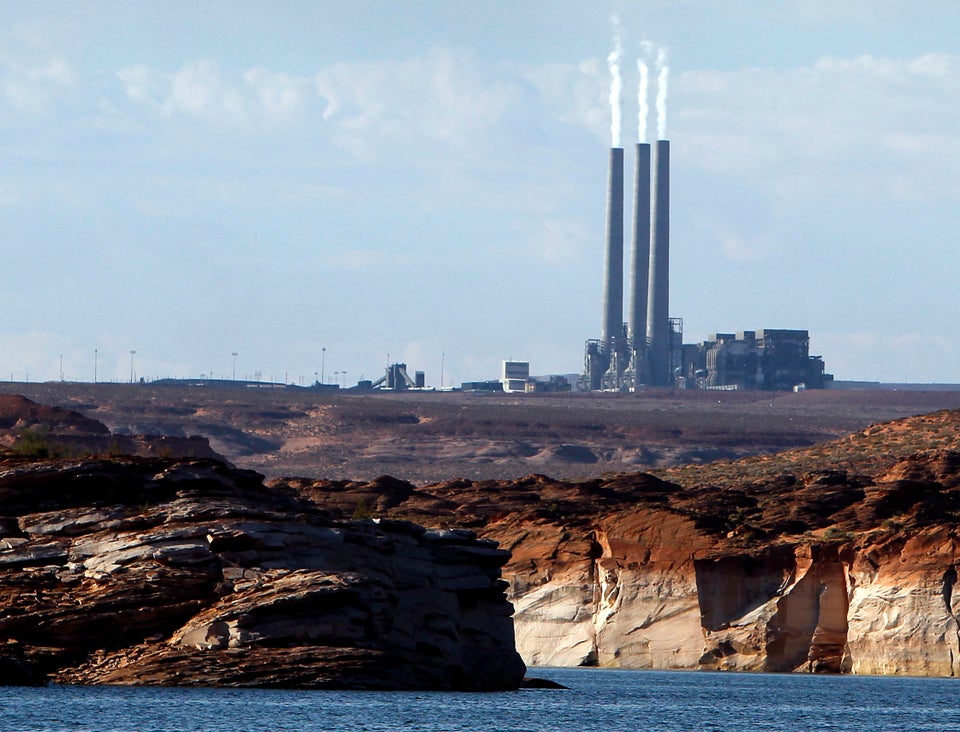 The Nation's 10 Most-Polluting Power Plants
Popular in the Community