 WASHINGTON -- A wide majority of Americans support President Barack Obama's call to take action on climate change, according to polling released by the League of Conservation Voters conducted before his State of The Union Address Tuesday.
Sixty-five percent of Americans support "the President taking significant steps to address climate change now," including 89 percent of Democrats, 62 percent of independents and 38 percent of Republicans.
The survey finds that most Americans see climate change as a tangible threat, as 61 percent said climate change is already affecting them or will affect them sometime in their life. An overwhelming 93 percent say there is a moral obligation to leave an Earth not polluted or damaged to future generations, with 67 percent strongly agreeing.
Despite support for action, a cap-and-trade bill passed the then-Democratic House in 2010 but died in the Senate. President Obama withdrew proposed EPA regulations on smog in September 2011 under heavy pressure from Republicans who said that the new rules would cost jobs.
In his second inaugural address, the president stepped up his rhetoric on taking more immediate action on climate change.
"I urge this Congress to pursue a bipartisan, market-based solution to climate change, like the one John McCain and Joe Lieberman worked on together a few years ago," said Obama Tuesday. "But if Congress won't act soon to protect future generations, I will. I will direct my Cabinet to come up with executive actions we can take, now and in the future, to reduce pollution, prepare our communities for the consequences of climate change, and speed the transition to more sustainable sources of energy."
"I think it's picked up some steam, but I wouldn't call it a major shift," he said. "I think you're seeing a slight uptick in the urgency to act now ... I don't think it's just Sandy," he said, listing several recent extreme weather events.
Fifty-seven percent of Americans, however, already think "there are already significant limits on the greenhouse gases that have been linked to global warming that power plants are allowed to emit." But such rules have not yet taken effect: The EPA has proposed rules on limiting greenhouse gas emissions from new power plants and is expected to follow through with rules on existing power plants, according to Politico. Climate activists have cited the Supreme Court's 2007 ruling in Massachusetts vs. EPA as the basis for the agency's authority to regulate greenhouse gases as a pollutant.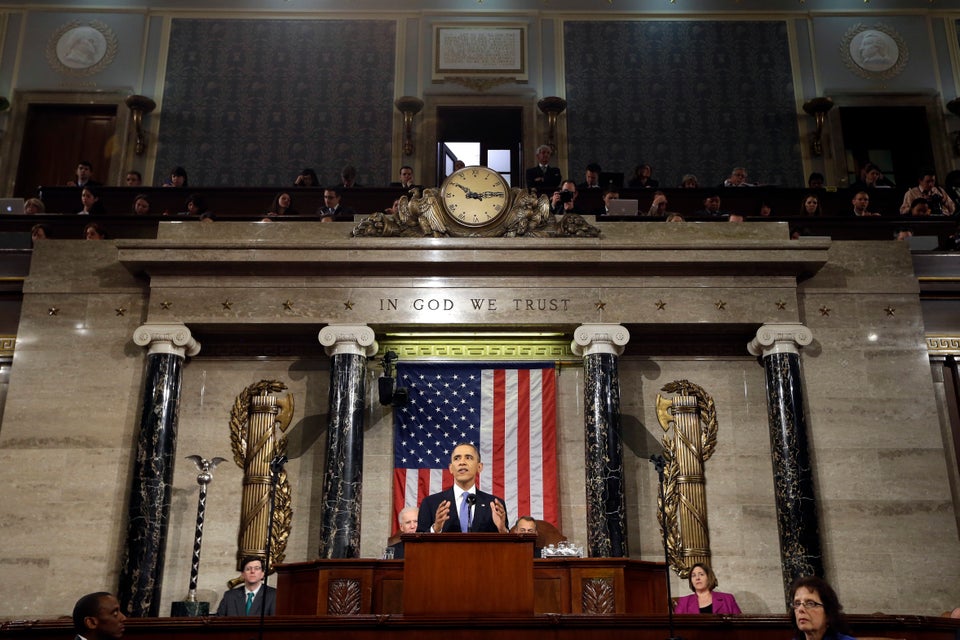 State Of The Union 2013
Popular in the Community