 In a Sunday interview with USA Today, President Barack Obama vowed he wasn't offended by Clint Eastwood's antics at the 2012 Republican National Convention.
"One thing about being president or running for president -- if you're easily offended, you should probably choose another profession," Obama told the newspaper, adding that he is a "huge fan" of the film legend.
"So Mr. President, how do you handle promises you've made?" Eastwood began, addressing the invisible POTUS.
Eastwood, who praised Romney in his RNC speech as a "stellar businessman," has been criticized for what has been considered to be a thoroughly awkward event.
"That was the weirdest thing I've ever seen at a political convention in my entire life, and it will be the weirdest thing I've ever seen if I live to be 100," said MSNBC host Rachel Maddow. "I don't mean to make light of other things, but I think the Clint Eastwood thing really, seriously blew [the Romney campaign's] final night, and they're making light of already, but I cannot believe that it happened."
Even President Obama took the opportunity to poke fun at Eastwood, tweeting this photo of himself on Friday:
So, are we going to see Oprah Winfrey, George Clooney or another celebrity Obama supporter on stage pointing fingers at a Romneychair at the Democratic National Convention after it opens on Tuesday?
Though Eastwood's speech was already pretty horrifying in its strangeness, here are 10 ways it could've gone worse: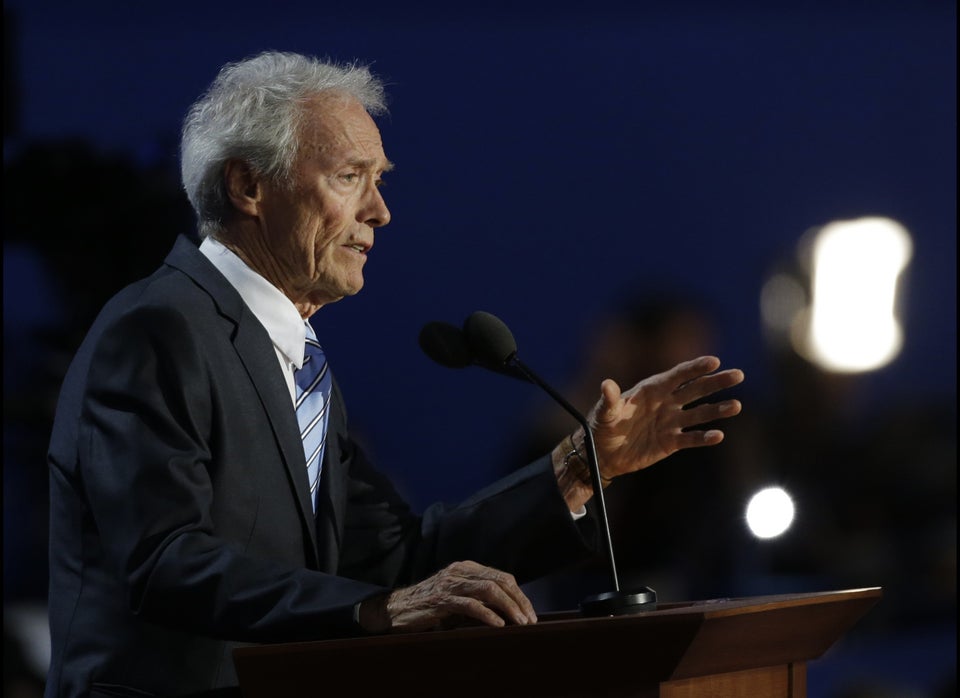 Eastwood's Speech Could Have Been Worse If...
Popular in the Community