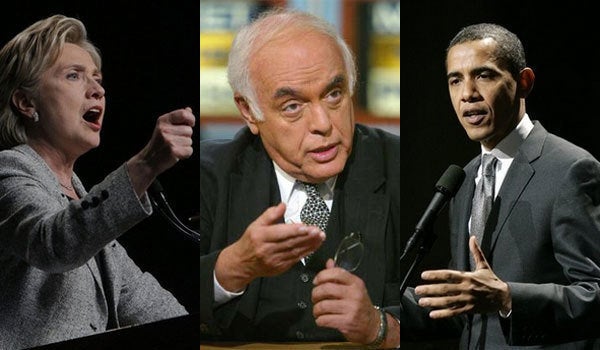 Sen. Barack Obama (D-Ill.) took the rare step of issuing a statement in his own name on Saturday to call attention to a report by columnist Robert D. Novak that New York Sen. Hillary Rodham Clinton's campaign is sitting on "scandalous" information about Obama.
The information was not described and there is no proof it exists.
Obama accused Clinton of "Swift boat' politics" and vowed he will not be intimidated.
"I am prepared to stand up to that kind of politics, whether it's deployed by candidates in our party, in the other party or by any third party," Obama said. "The cause of change in this country will not be deterred or sidetracked by the old 'Swift boat' politics. The cause of moving America forward demands that we defeat it."