 President Barack Obama and former Secretary of State Hillary Clinton had lunch at the White House on Thursday, but their meal may have remained a secret if it hadn't been for People Magazine tweeting about it.
Earlier Thursday, the magazine tweeted out a photo of the former secretary of state with People's Washington bureau chief Sandra Westfall. The tweet indicated that Clinton was about to meet with the president:
The lunch was not on the president's public schedule, and had not been acknowledged in any way by the White House. The tweet was deleted shortly after.
The White House later confirmed the meeting to Roll Call's Steven T. Dennis, the print pool reporter for the day.
"The President enjoyed an informal, private lunch with Secretary Clinton at the White House this afternoon," the official said, according to Dennis' pool report. The official did not offer details on what was discussed at the lunch.
Dennis noted that he has filed a complaint with White House press secretary Jay Carney over the lack of transparency regarding the meeting.
People has since reposted their tweet.
Before You Go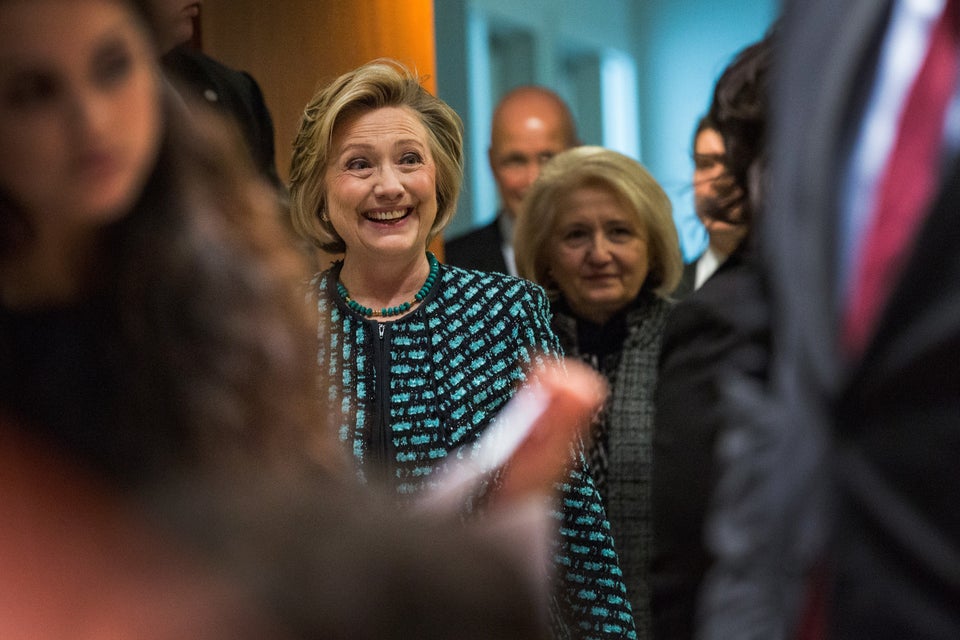 Hillary Clinton
Popular in the Community