President Obama's acceptance speech at the Democratic National Convention touched on education Thursday night and touted his efforts to increase Pell Grants for low-income students. He also unveiled a new goal for addressing the rising cost of college.
"Help give 2 million workers the chance to learn skills at their community college that will lead directly to a job. Help us work with colleges and universities to cut in half the growth of tuition costs over the next 10 years. We can meet that goal together. You can choose that future for America."
Obama also made sure to take a swipe at Republican presidential nominee Mitt Romney and his advice on affording higher education.
"If you can't afford to start a business or go to college, take my opponent's advice and 'borrow money from your parents,'" Obama said. "You know what? That's not who we are. That's not what this country's about."
However, when it comes to the president's plan to bring college tuition down, it isn't clear how he plans to accomplish it.
Tuition has grown nearly five times faster than inflation since 1985, and about twice as much as health care costs, according to Bureau of Labor Statistics data.
The American Recovery and Reinvestment Act, commonly referred to as the stimulus, helped replenish state coffers during the Great Recession, but this trend of gutting public higher education started in the 1980's.
There are misplaced priorities among public universities as well. For example, college presidents and administrators continue to get six-figure raises, even as students get hit with double-digit tuition hikes. Not to mention lavish rec centers and major athletic programs which operate in the red.
Obama has also pushed to continue increasing the Pell Grant to help low-income students attend college, but that too was stopped by a Congressional stalemate.
Still, the progress Obama has made most significantly with the 2010 Student Aid and Financial Responsibility Act, was highlighted by Bill Clinton Wednesday as something "every voter needs to know about."
Related
Before You Go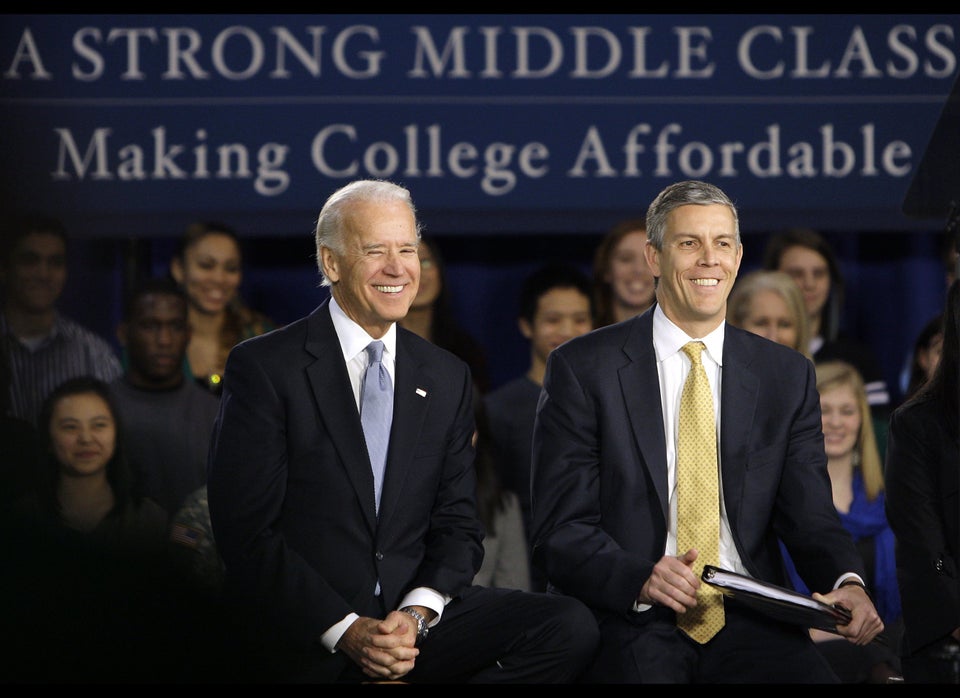 5 Things Obama's 2013 Budget Does For Higher Ed
Popular in the Community