President Barack Obama wants college students to hear the arguments of people they disagree with, not try to block them from speaking.
"I've heard some college campuses where they don't want to have a guest speaker who is too conservative or they don't want to read a book if it has language that is offensive to African-Americans or somehow sends a demeaning signal towards women," Obama said. "I gotta tell you I don't agree with that either. I don't agree that you, when you become students at colleges, have to be coddled and protected from different points of view."
The president said that when he was in school, listening to people he disagreed with helped to test his own assumptions and sometimes led him to change his mind.
"Sometimes I realized maybe I've been too narrow-minded, maybe I didn't take this into account, maybe I should see this person's perspective," Obama said. "That's what college, in part, is all about."
"You shouldn't silence them by saying, 'You can't come because I'm too sensitive to hear what you have to say,'" Obama said in his town hall. "That's not the way we learn either."
Geoffrey Stone, a First Amendment scholar and a law professor at the University of Chicago, echoed those comments.
"Part of what a college education is for is to be real people, to be citizens ― not to protect them from discomforts of life," Stone told The Huffington Post.
"We're very glad to see that President Obama shares our concerns about the danger of trigger warnings, speaker disinvitations, and campus censorship," Robert Shibley, executive director of FIRE, told HuffPost in a statement Tuesday. "We hope that colleges across the country ― and federal agencies like the Department of Education ― take his words to heart when they're crafting policies that affect free expression."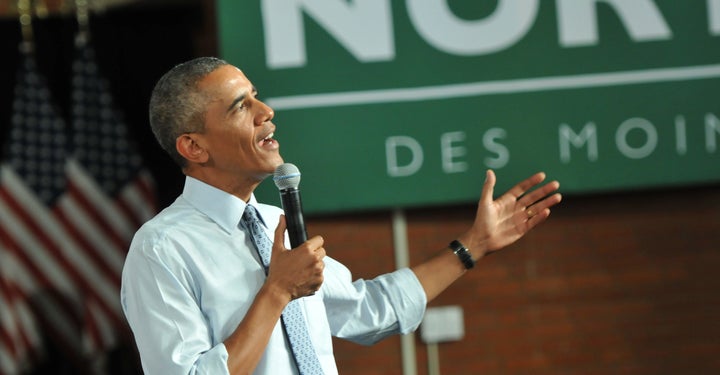 Stone said he's noticed students in recent years seeking more policies to restrict speech they find offensive or insulting, a shift from the days when students wanted fewer rules.
"Prior generations of students in the last half-century or so came to college wanting to be treated as adults, pushing back at paternalistic rules and regulations that treated them as children," Stone said. "Universities for the most part accommodated that."
The professor theorized that students have been "indoctrinated" by their parents that they are "entitled to be safe and comfortable."
"The consequence, I guess, of parents that are hovering all the time and telling everyone they're the best," Stone said.
"I have no idea what that means, and I suspect he doesn't either," Obama said.
Popular in the Community