 President Barack Obama on Friday ordered flags at government buildings around the country to be flown at half staff in tribute to victims of the deadly mass shooting in Aurora, Colorado.
Early Friday morning, 24-year-old James Eagan Holmes allegedly opened fire on theater-goers attending a midnight premiere of the summer blockbuster "The Dark Knight Rises," killing at least 12 and wounding 59, according to police.
Obama addressed the incident early Friday, saying that he and the first lady were shocked by the "horrific and tragic" events.
At a campaign event later in the day, he gave further comments.
"We're going to stand by our neighbors in Colorado during this extraordinarily difficult time. Such violence, such evil is senseless; it's beyond reason." Obama said. "What matters at the end of the day is not the small things; it is not the trivial things ... Ultimately it is how we choose to treat one another and how we love one another."
He added, "We do know what makes life worth living. People in Aurora loved and were loved."
The president's proclamation is set to go into effect immediately and last until sunset of July 25.
Read the entire proclamation below:
As a mark of respect for the victims of the senseless acts of violence perpetrated on July 20, 2012, in Aurora, Colorado, by the authority vested in me as President of the United States by the Constitution and the laws of the United States of America, I hereby order that the flag of the United States shall be flown at half-staff at the White House and upon all public buildings and grounds, at all military posts and naval stations, and on all naval vessels of the Federal Government in the District of Columbia and throughout the United States and its Territories and possessions until sunset, July 25, 2012. I also direct that the flag shall be flown at half-staff for the same length of time at all United States embassies, legations, consular offices, and other facilities abroad, including all military facilities and naval vessels and stations.

IN WITNESS WHEREOF, I have hereunto set my hand this twentieth day of July, in the year of our Lord two thousand twelve, and of the Independence of the United States of America the two hundred and thirty-seventh.
Before You Go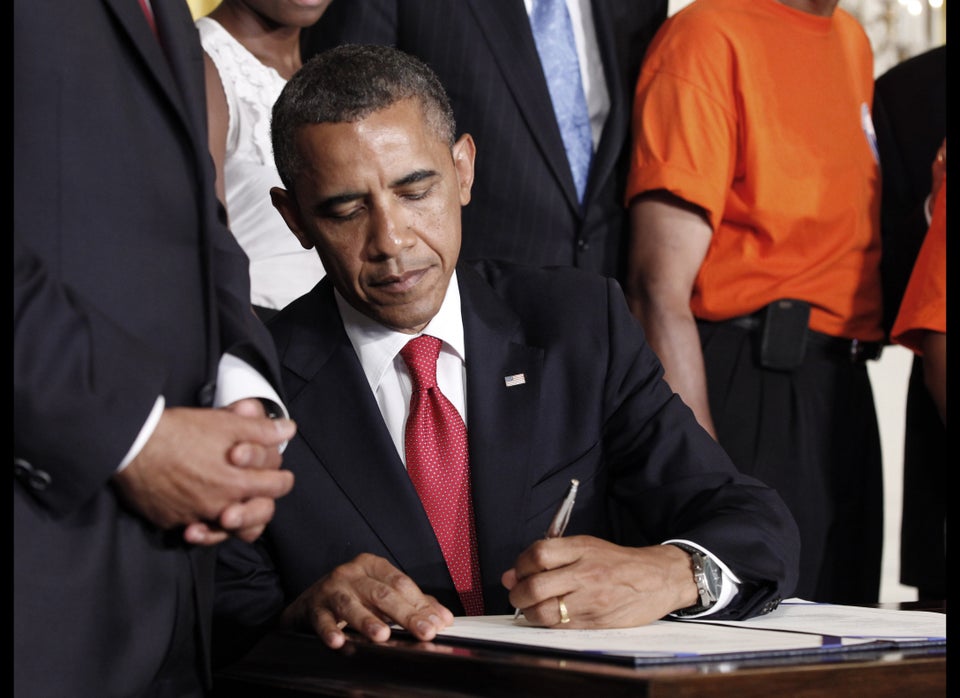 Politicians React To Colorado Shooting
Popular in the Community