By KEN THOMAS, ASSOCIATED PRESS
MANALAPAN, Fla. — President Barack Obama said Friday he was "shocked and saddened" by a deadly shooting at a suburban Denver movie theater and urged the nation to "come together as one American family" in the aftermath of the tragedy.
Obama said in a statement that he and first lady Michelle Obama were shocked by the "horrific and tragic" shooting. Obama said his administration would do everything they can to support the people of Aurora, Colo.
"As we do when confronted by moments of darkness and challenge, we must now come together as one American family. All of us must have the people of Aurora in our thoughts and prayers as they confront the loss of family, friends, and neighbors," Obama said.
Republican presidential candidate Mitt Romney said in a statement that he and his wife, Ann, were "deeply saddened by the news of the senseless violence" that led to the loss of life and injuries. He said they were praying for the families and loved ones of the victims "during this time of deep shock and immense grief. We expect that the person responsible for this terrible crime will be quickly brought to justice."
A gunman opened fire early Friday at a theater on the opening night of the latest Batman movie, "The Dark Knight Rises." Authorities say 12 people were killed and at least 50 others were injured. The FBI said there was no indication that the shooting had any connection to terrorism.
Obama was in Florida at the time of the shooting. The White House says Obama was informed of the shooting by his Homeland Security Adviser, John Brennan, at 5:26 a.m. EDT.
Before You Go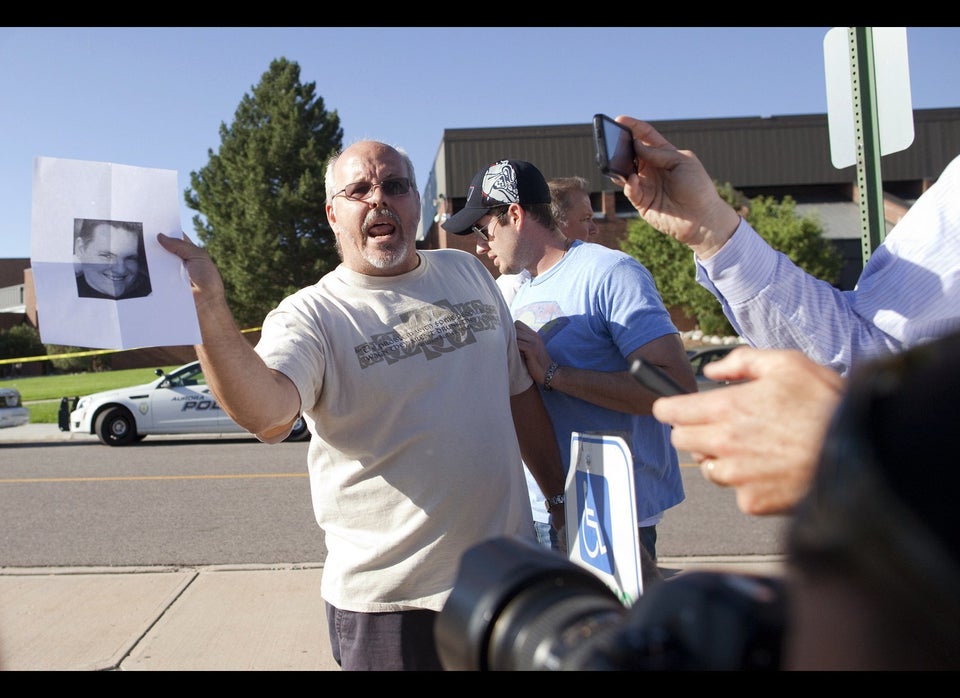 Batman Premiere Shooting At Century 16 Cinema
Popular in the Community