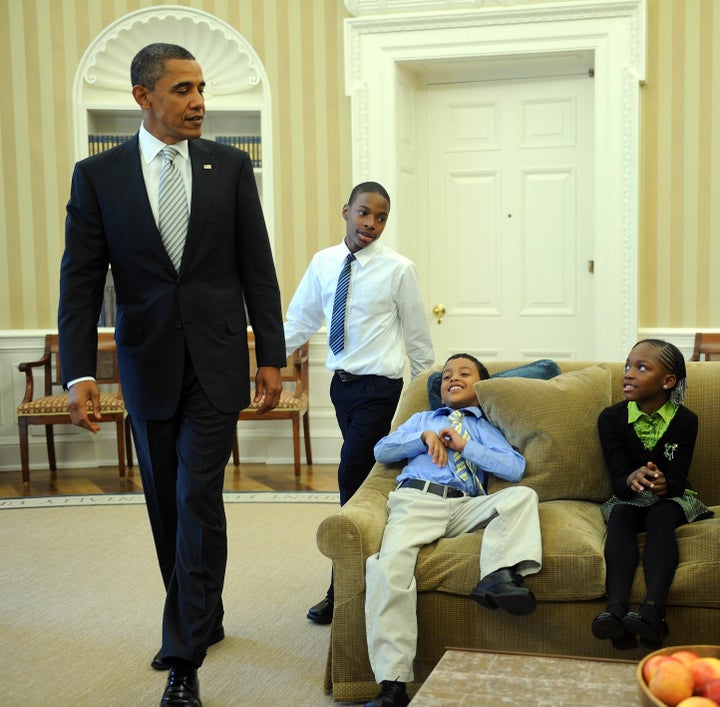 WASHINGTON -- President Barack Obama has gone on a veritable media blitz as the election has approached, speaking to reporters in off-record settings, doing sit-down interviews with traditional (National Journal) and alternative (Rolling Stone) publications, and appearing on radio programs with varying audiences (Al Sharpton and Michael Smerconish's shows just this week).
The reach extends deep into the entrails of the new media world as well. On Wednesday, the president conducted what appears to be the first ever in-person sit-down with political bloggers, hosting a group of five in the White House.
The invitees fall more under the rubric of ideological or issue-oriented activists as opposed to online reporters, though the names are familiar to most political junkies. An administration official confirmed that Joe Sudbay of AMERICABlog; Duncan Black ("Atrios"), who runs the site Eschaton; Barbara Morrill, who writes for the DailyKos; Jon Amato, who is the founder of Crooks and Liars; and Oliver Willis, who runs an eponymous site, spoke with the president on Wednesday.
What was discussed will, undoubtedly, find its way to their respective sites -- all of which are worth a read. But the meta-news is noteworthy too. Obama has tried his hand at outreach to liberal pundits before. He's also had discussions with bloggers (Andrew Sullivan was invited to a pundit briefing and, just recently, the president stopped by an African American Online Summit at the White House.) But a sit-down with a group of them hasn't happened, despite the repeated howls that the administration has ignored if not marginalized its progressive base.
Obama's outreach on Wednesday could be about ginning up enthusiasm in the closing days of the election. But it also seems likely to be an effort at pre-scripting the online narrative about the election's fallout.
Popular in the Community