President Barack Obama met with 16 members of Congress -- including fierce critics of National Security Agency spying -- for more than an hour at the White House on Thursday to discuss surveillance reforms, just days before he is to disclose changes he wants in response to leaker Edward Snowden's revelations.
Obama is expected to announce reform proposals before his State of the Union address on Jan. 28. In the meantime, White House watchers are reading the tea leaves -- and members of Congress are leaning on the White House to endorse their respective versions of reform.
Obama was apparently in a mood to listen in the Roosevelt Room, and members of Congress gave him plenty to chew over.
"It is clear to me that he and his administration are wrestling with the serious issues surrounding the disclosures of the last six months," Sen. Ron Wyden (D-Ore.), an NSA critic, said in a statement. "What is also clear to me is that decisions about the future of these programs are being made now and that it is a crucial time for those who believe that security and liberty are not mutually exclusive to make their voices heard."
The NSA's phone call tracking program, based on Section 215 of the Patriot Act, was first revealed in leaks from former NSA contractor Edward Snowden. It has become a focal point for the debate over the NSA's vast surveillance activities, and Sen. Mark Udall (D-Colo.) said members of Congress in the room with Obama "spent a lot of time today" discussing it.
Although it is just one of the many NSA programs disclosed by Snowden that have raised hackles, the phone record collection has aroused widespread anger both for its breadth -- it catches most, if not all, phone records -- and its focus on ordinary Americans.
"I have to say I'm glad I'm no longer a voice in the wilderness when it comes to reining in our government's surveillance overreach," Udall told HuffPost. I am "heartened and gladdened by the fact that conservatives to liberals to moderates were saying, 'Look, we've got to change the 215 program, and we've got to restructure it fundamentally.'"
Even after a report last month from a White House panel that found the bulk data collection was "not essential to preventing attacks," the president has shown little sign of abandoning his support for the program. His administration seems open to transferring the responsibility for storing phone records to telecom companies themselves, but not to barring NSA access to those records.
"The president made it clear today that he understands the value of the metadata collection programs," Sen. Saxby Chambliss (R-Ga.), the ranking Republican on the Senate Intelligence Committee, said in a statement.
Chambliss voted in committee for a bill sponsored by Sen. Dianne Feinstein (D-Calif.) that would codify NSA powers to collect American phone records. Other members of Congress at the meeting, including Udall and Wyden, support a bill sponsored by Sen. Patrick Leahy (D-Vt.) that would end the program outright.
After taking no action in 2013, pressure is mounting on Congress and the White House to respond -- somehow -- to Snowden's revelations.
White House spokesman Jay Carney said at the Thursday press briefing that Obama was "fairly far along" in deciding what surveillance reforms to support.
"But he's not yet finished with that, and he is still soliciting input, which he did today," Carney added.
Before You Go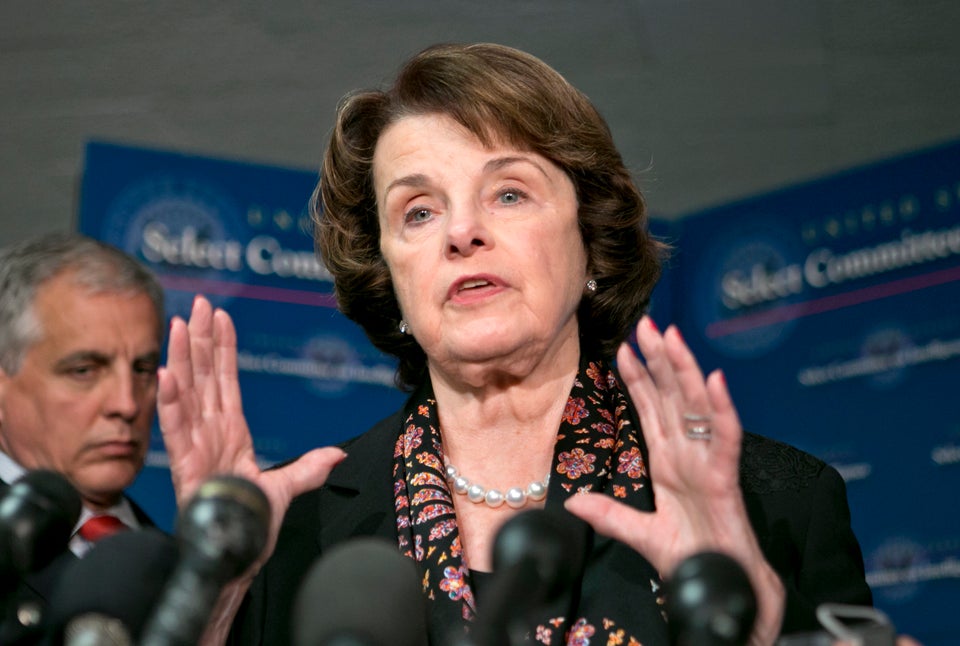 Politicians React To NSA Collecting Phone Records
Popular in the Community