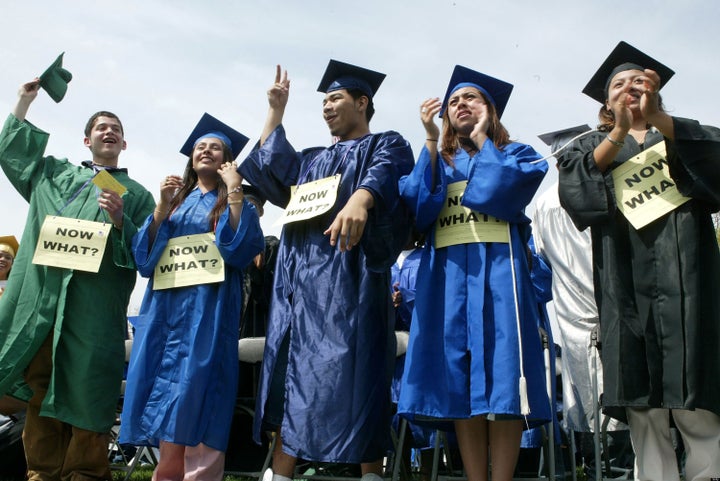 WASHINGTON -- President Obama met with Congressional Hispanic Caucus (CHC) members Tuesday afternoon and told them he backs their strategy of passing the DREAM Act during the lame duck session of Congress. The legislation would grant undocumented students who were brought into the United States as minors by their parents a path to citizenship through higher education or military service.
"It is not the time to hesitate or be unclear about what we are fighting for," said Rep. Luis Gutierrez (D-Ill.) in a statement following the meeting. "We need the DREAM Act. I see it as a down payment on comprehensive reform and we will continue working towards comprehensive immigration reform today, tomorrow, and until it passes. But I will not pass up the chance to save a million or more children who grew up in the U.S., who know no other country, and who are threatened with deportation unless we act."
According to a readout from the White House, Obama also reiterated his hope that congressional Republicans will work with Democrats "not only to strengthen security at the nation's borders, but also to restore responsibility and accountability to what everyone agrees is a broken immigration system."
Voting on the DREAM Act in the lame duck Congress now has the support of the president and both of the Democratic leaders in the House and Senate. Senate Majority Leader Harry Reid (D-Nev.) has promised to bring a vote on the DREAM Act to the Senate floor whether or not it is included in the defense authorization bill, and Gutierrez said that House Speaker Nancy Pelosi (D-Cali.) has personally indicated to him that she wants the House to move on the legislation.
The push for the DREAM Act has attracted bipartisan support, including from Florida GOP Reps. Mario Diaz-Balart and Ileana Ros-Lehtinen. Diaz-Balart, a co-sponsor of the bill, recently came out and said he supports a lame duck vote on the measure. Polling shows widespread public support for the legislation.
A Democratic Senate leadership aide told The Huffington Post last week that a decision had not yet been made on whether to include the DREAM Act in the NDAA.
UPDATE, 7:11 p.m.: After the meeting, Gutierrez told The Huffington Post's Ryan Grim, "[Obama] said, I'm committed to getting this done and working with you hand in glove."
Popular in the Community