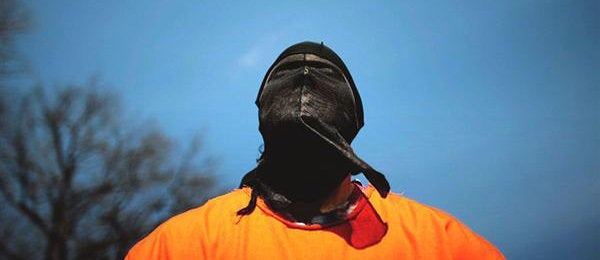 "Despite the hopes of many human-rights advocates, the new Obama Justice Department is not likely to launch major new criminal probes of harsh interrogations and other alleged abuses by the Bush administration," Newsweek's Michael Isikoff reports. "But one idea that has currency among some top Obama advisers is setting up a 9/11-style commission that would investigate counterterrorism policies and make public as many details as possible."
"At a minimum, the American people have to be able to see and judge what happened," said one senior adviser, who asked not to be identified talking about policy matters. The commission would be empowered to order the U.S. intelligence agencies to open their files for review and question senior officials who approved "waterboarding" and other controversial practices.

Obama aides are wary of taking any steps that would smack of political retribution. That's one reason they are reluctant to see high-profile investigations by the Democratic-controlled Congress or to greenlight a broad Justice inquiry (absent specific new evidence of wrongdoing). "If there was any effort to have war-crimes prosecutions of the Bush administration, you'd instantly destroy whatever hopes you have of bipartisanship," said Robert Litt, a former Justice criminal division chief during the Clinton administration. A new commission, on the other hand, could emulate the bipartisan tone set by Tom Kean and Lee Hamilton in investigating the 9/11 attacks. The 9/11 panel was created by Congress. An alternative model, floated by human-rights lawyer Scott Horton, would be a presidential commission similar to the one appointed by Gerald Ford in 1975 and headed by Nelson Rockefeller that investigated cold-war abuses by the CIA.
For his part, Obama's expected nominee for Attorney General, Eric Holder, has long spoken out against the Bush administration's torture policy.
In 2004, for example, Holder told an American Constitution Society conference, "The notion that the Department of Justice would in essence sanction the use of torture as part of the President's plenary power over military operations is as wrong as it is shortsighted. This position flies in the face of the entire history of American law, helping to create a climate in which unnecessarily abusive conduct can somehow be considered legitimate."
Also in Newsweek, Dahlia Lithwick writes on "The Job Ahead for Holder," noting that he "will face tremendous pressure to go after those who authorized torture."
Calling all HuffPost superfans!
Sign up for membership to become a founding member and help shape HuffPost's next chapter