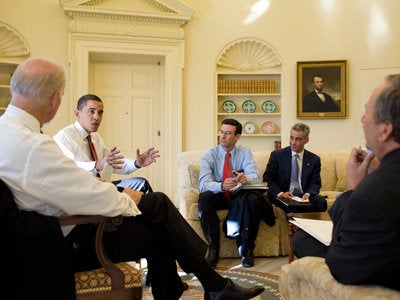 The capital flew into a bit of a tizzy when, on his first full day in the White House, President Obama was photographed in the Oval Office without his suit jacket. There was, however, a logical explanation: Mr. Obama, who hates the cold, had cranked up the thermostat.

"He's from Hawaii, O.K.?" said Mr. Obama's senior adviser, David Axelrod, who occupies the small but strategically located office next door to his boss. "He likes it warm. You could grow orchids in there."
Sure, but didn't he spend some time in Chicago? And don't they make their politicians go through some kind of rigorous acclimation training to get used to the cold? Why, just look at these Chicago politician stock photos I've found: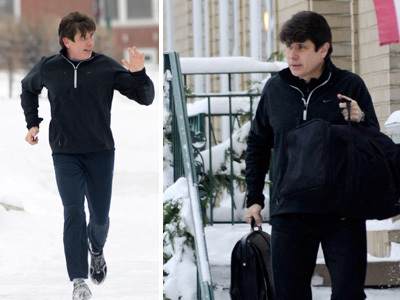 In any case, I think Obama wears a suit better than most politicians. Keep the jacket on, I say, and the thermostat down around 68.
Related
Popular in the Community