Behind-the-scenes photos show the stress and chaos involved in covering President Barack Obama's three-day trip to Cuba earlier this week, the first visit by a sitting U.S. president to the island nation in 88 years.
The United States and Cuba restored diplomatic relations last July, more than five decades after they cut diplomatic ties amid Cold War tensions in 1961. Obama's historic visit symbolized a new chapter in the countries' relationship, with Cuba's state-run media providing live updates and airing special coverage of the U.S. president's activities throughout the trip.
It was a particularly special experience for Chip Somodevilla, a U.S.-based photographer who traveled with the White House to cover the trip for Getty Images. Somodevilla's father grew up in Havana but fled to the U.S. as a refugee in late 1960, almost two years after Fidel Castro took control of the country, the photographer told The WorldPost.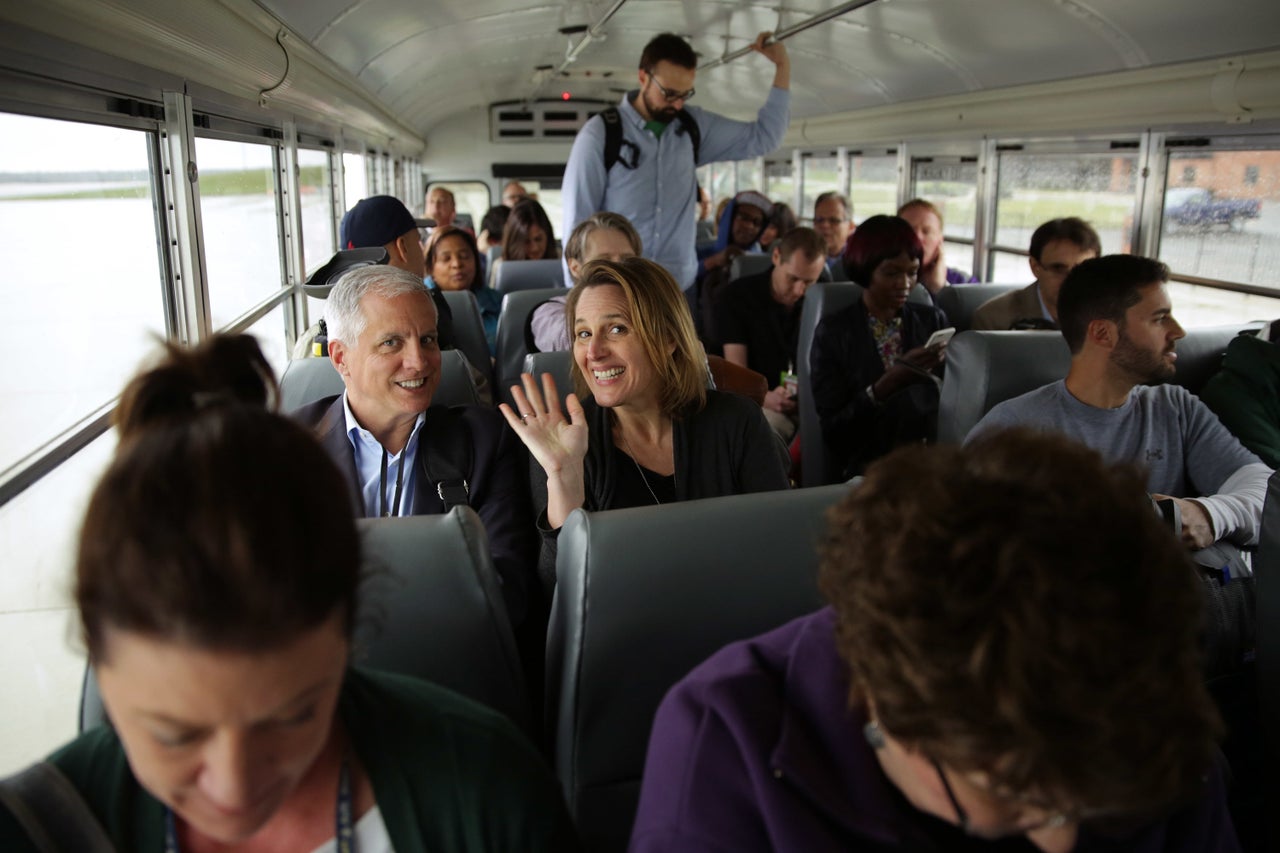 While the March 2016 visit was the fourth time Somodevilla has traveled to Cuba, it was nonetheless a dream come true for him.
"If you told me that I was going to travel with President Obama to Cuba, and that we [the U.S. and Cuba] would normalize diplomatic relations, three or four years ago, you might as well have told me I was going to photograph a unicorn," he said. "I just didn't think that was even going to be possible."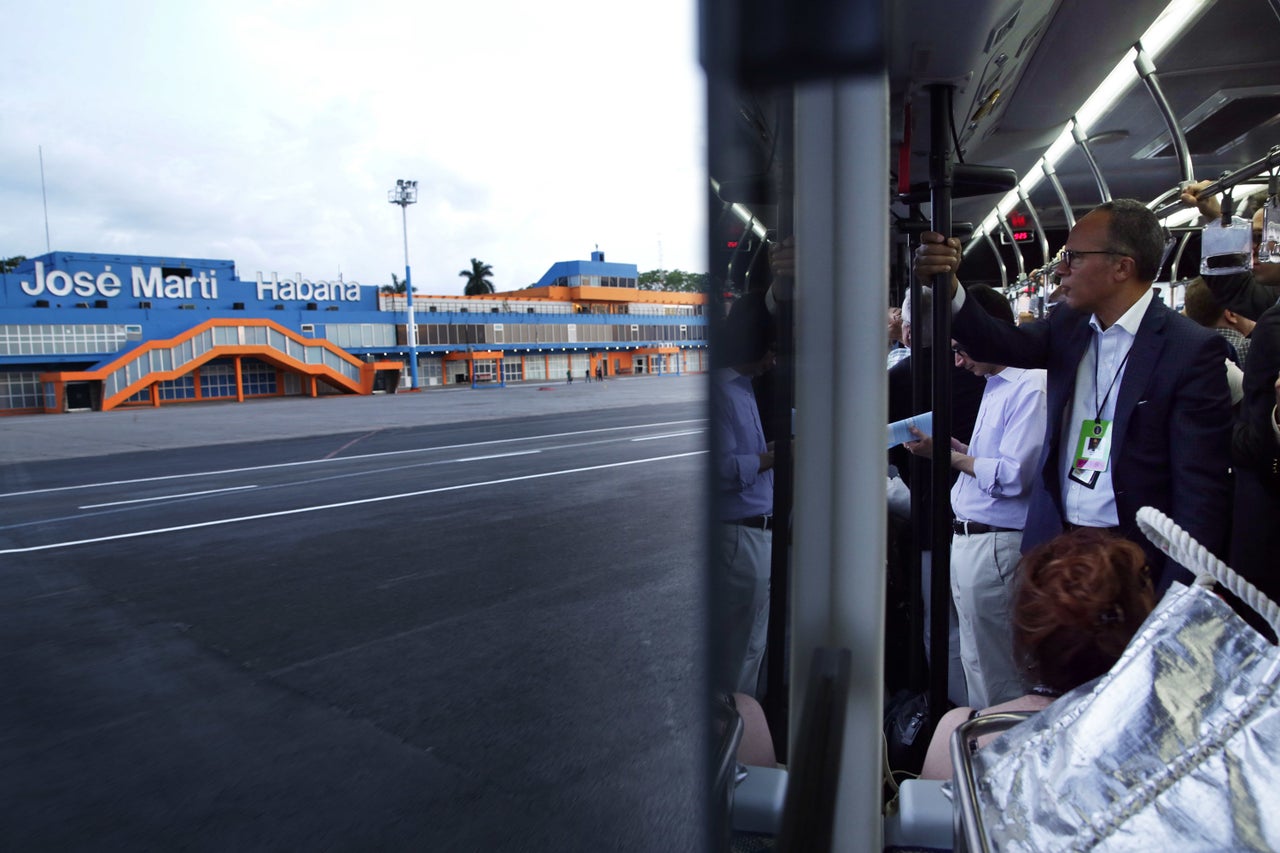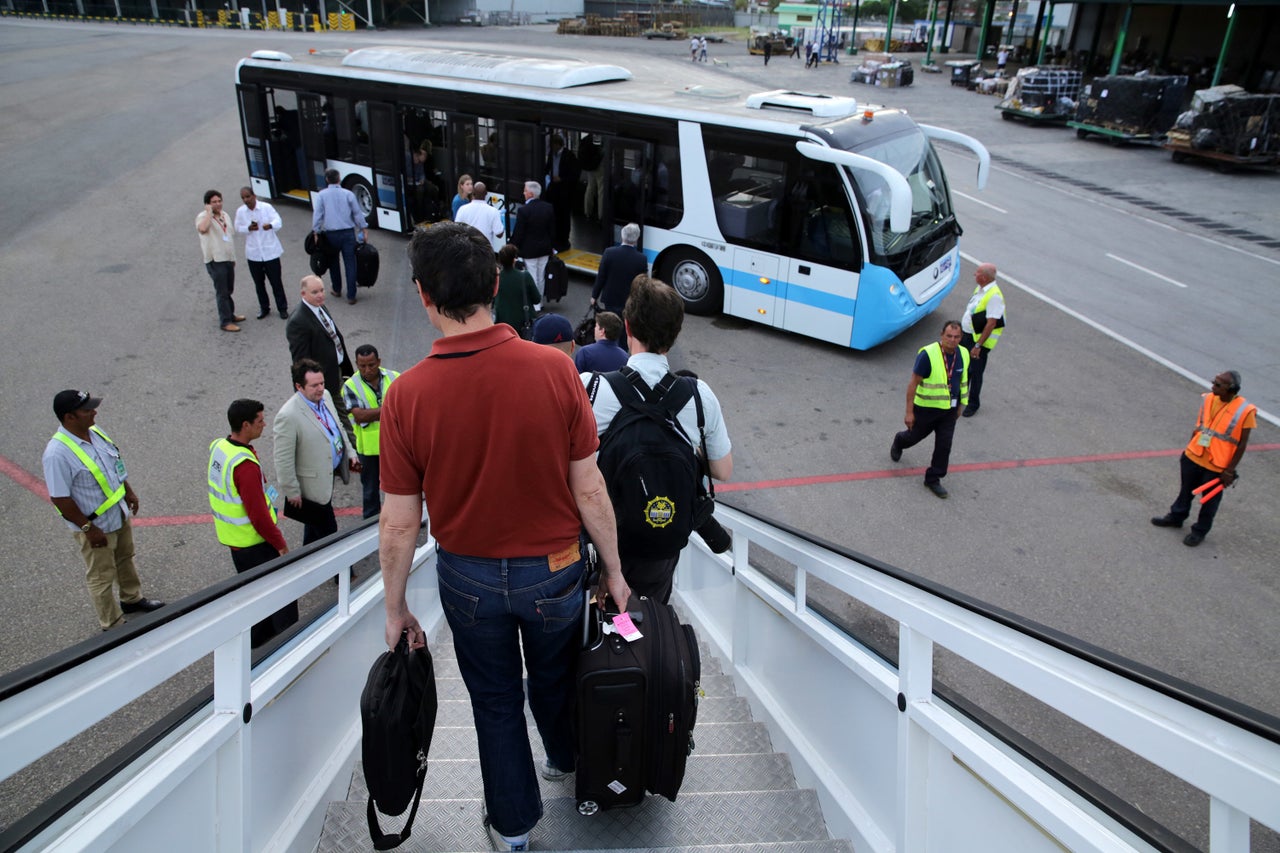 Covering Obama didn't go as seamlessly as expected, however.
Havana wasn't used to accommodating such an influx of reporters and photographers, or having Cuban and American press liaisons and security forces all work together, Somodevilla said.
"All the time the schedule's kind of changing a little bit, what we could do, what we couldn't do, where we could go and where we couldn't go," he recalled. "All those were in flux at all times, and it made planning a little difficult."
"It was one of the most hectic trips I've ever had in my life," he added.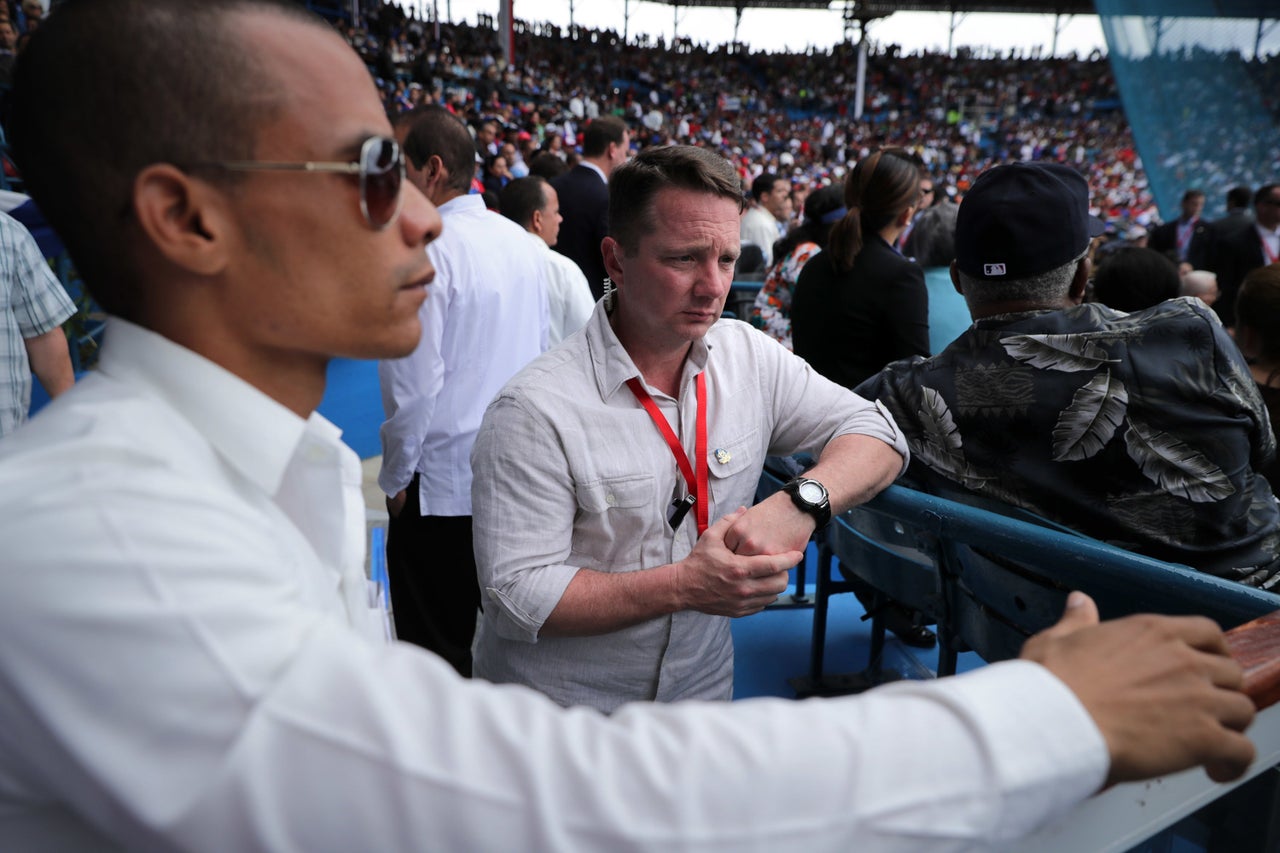 But amid the chaos, Somodevilla was able to get a glimpse of how the two countries' leaders interacted. Castro warmed to Obama throughout his trip, Somodevilla said, despite a language barrier between them.
The two presidents "spent most of the time talking to translators," the photographer noted. "But even with that barrier, they still seemed very collegial and comfortable."
Even after Obama's speech at Havana's Gran Teatro, which appeared to challenge Cuba's communist regime, the two presidents appeared to be bonding at a baseball game between the Tampa Bay Rays and Cuba's national team hours later.
The two presidents "sat next to each other at the baseball game, they joked, they razzed each other a little about how the other's baseball team was playing that day," Somodevilla said.
"The image that was put forward was of collegiality, of happiness -- and despite their differences, I believe that they do want to learn to get along."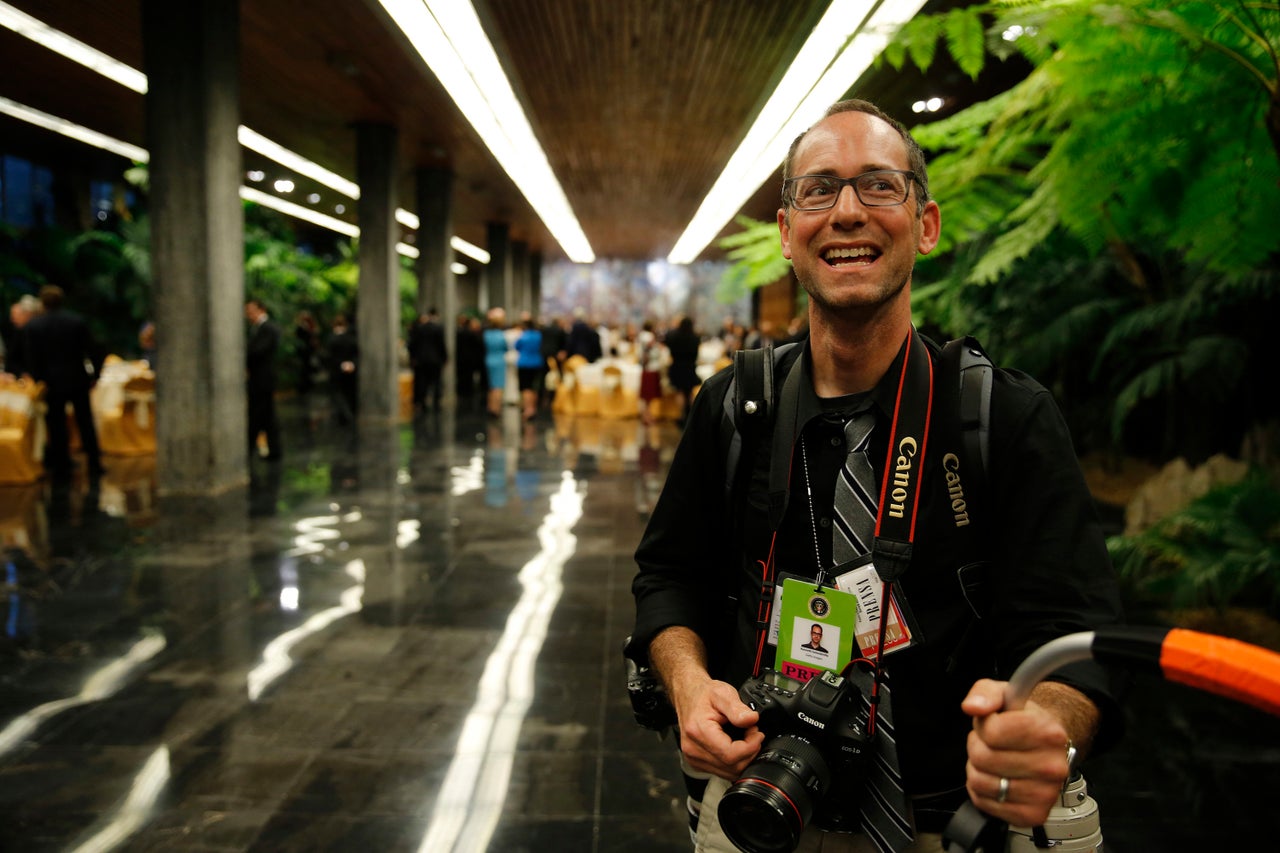 Somodevilla shared the six previously unpublished photos above with HuffPost. See more of his photos from Cuba below.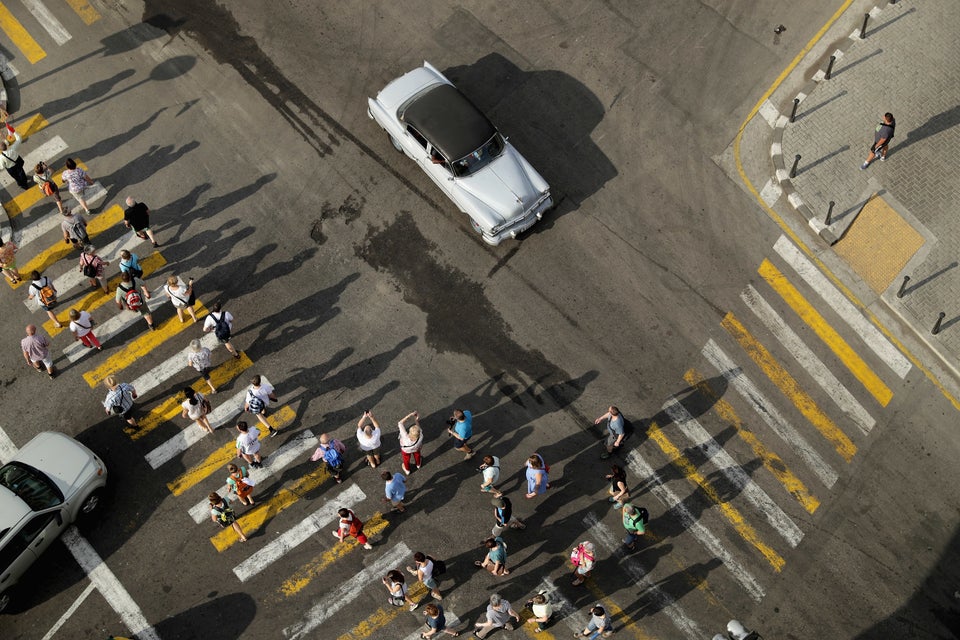 Chip Somodevilla via Getty Images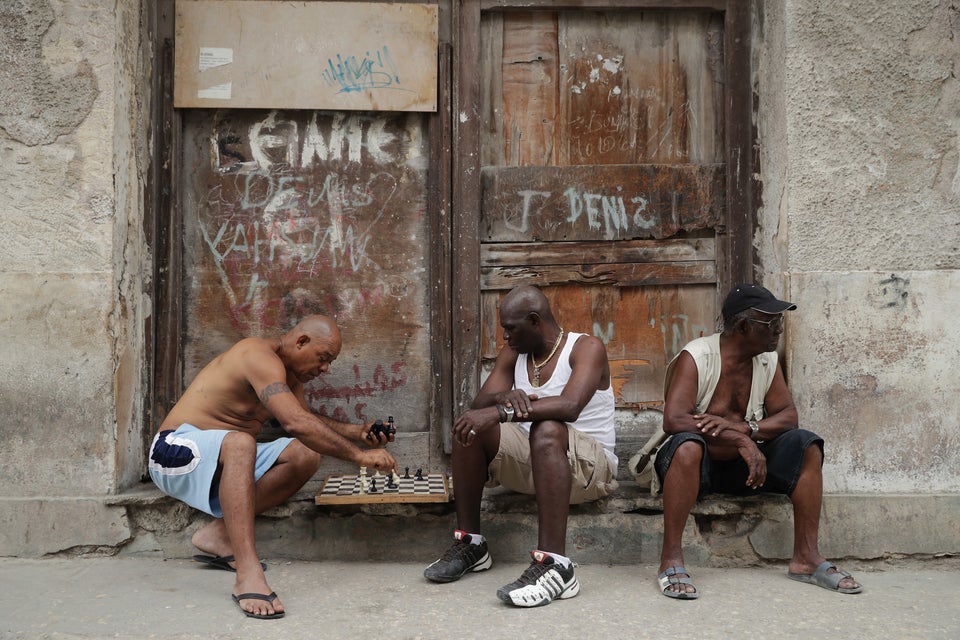 Chip Somodevilla via Getty Images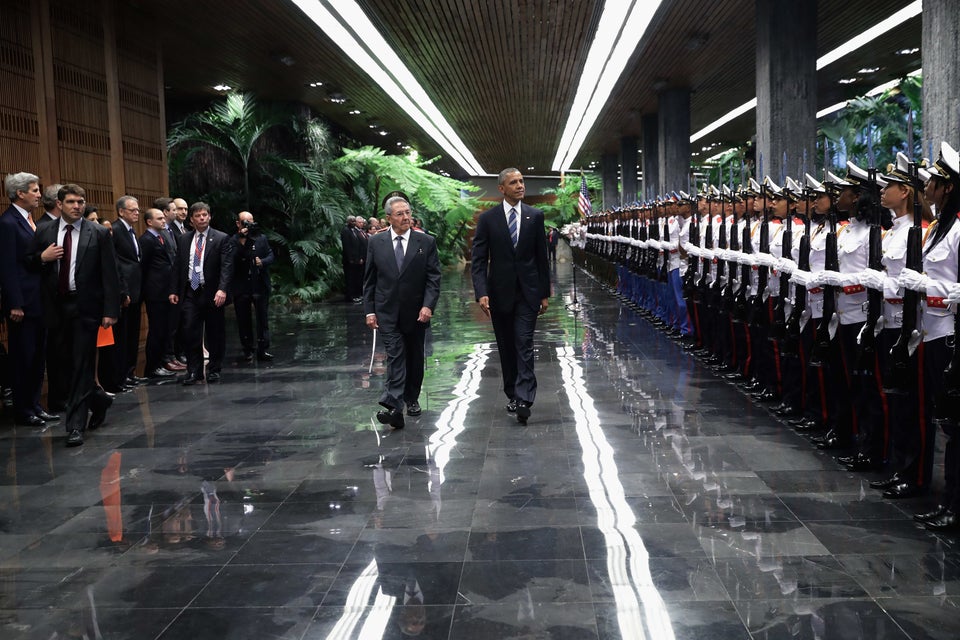 Chip Somodevilla via Getty Images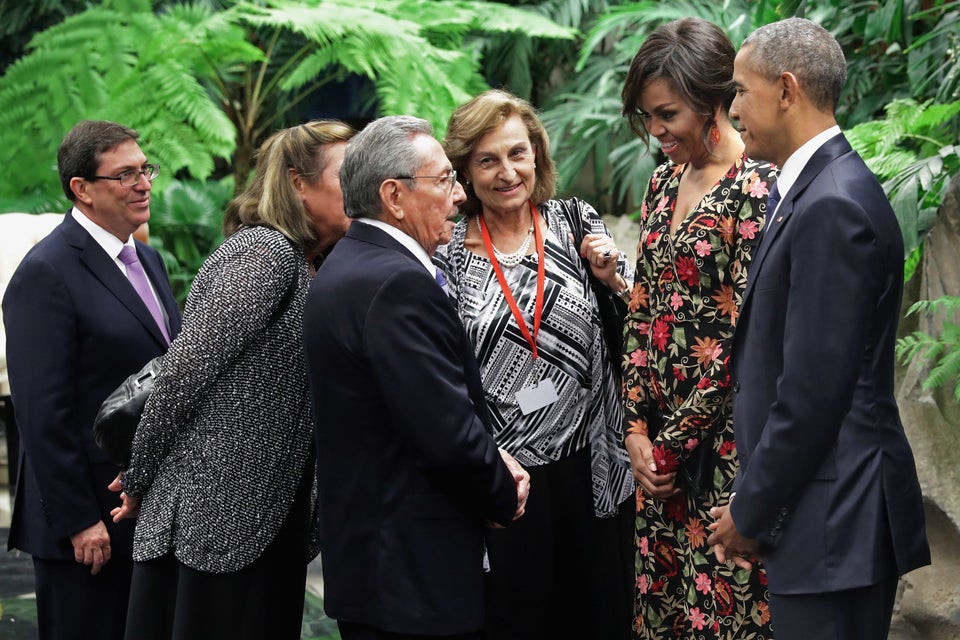 Chip Somodevilla via Getty Images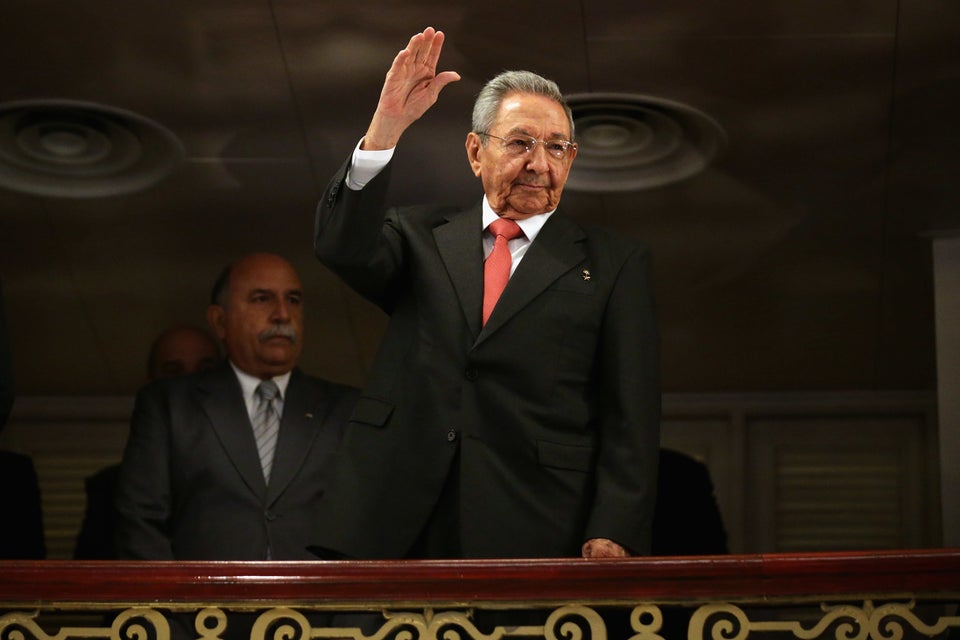 Chip Somodevilla via Getty Images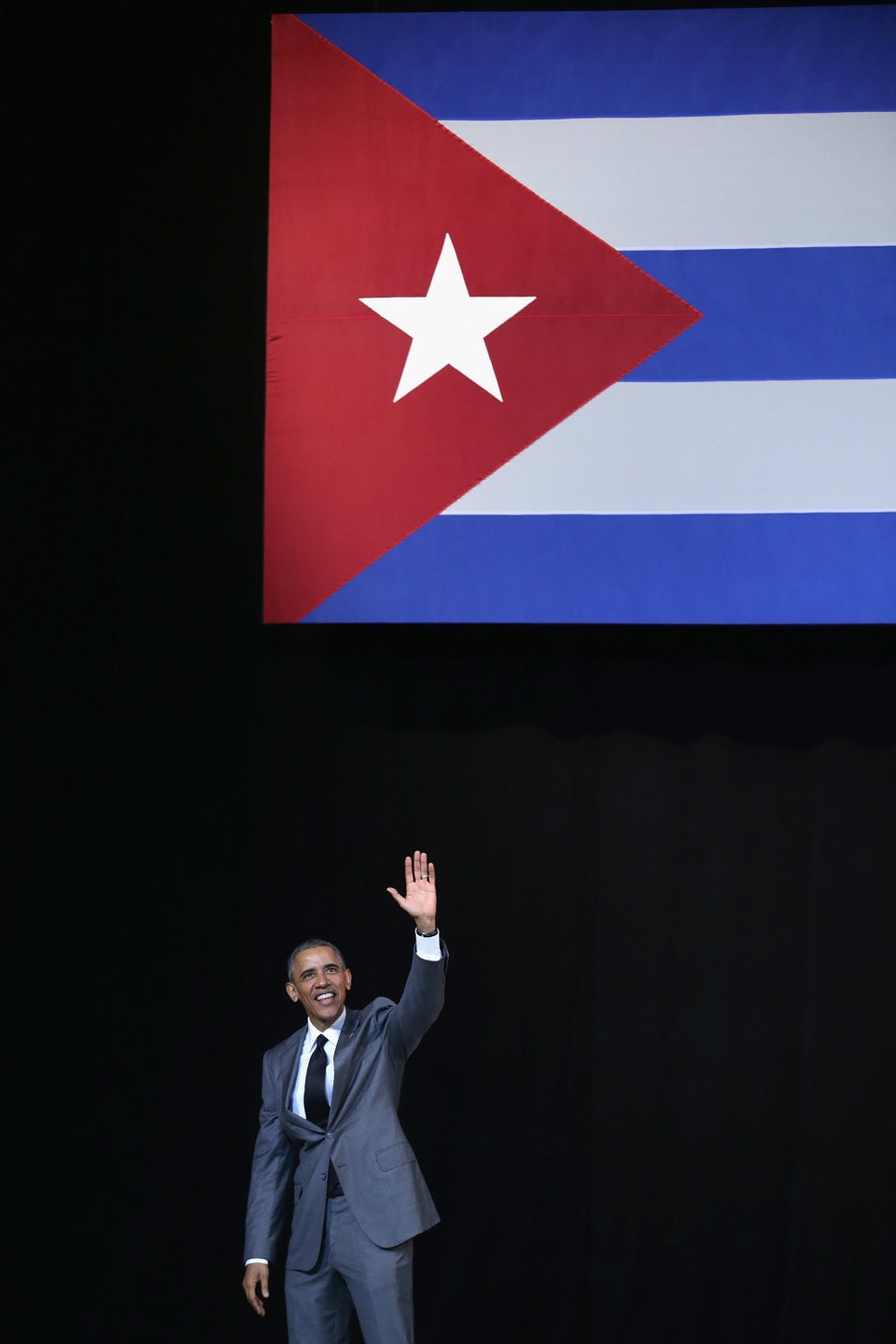 Chip Somodevilla via Getty Images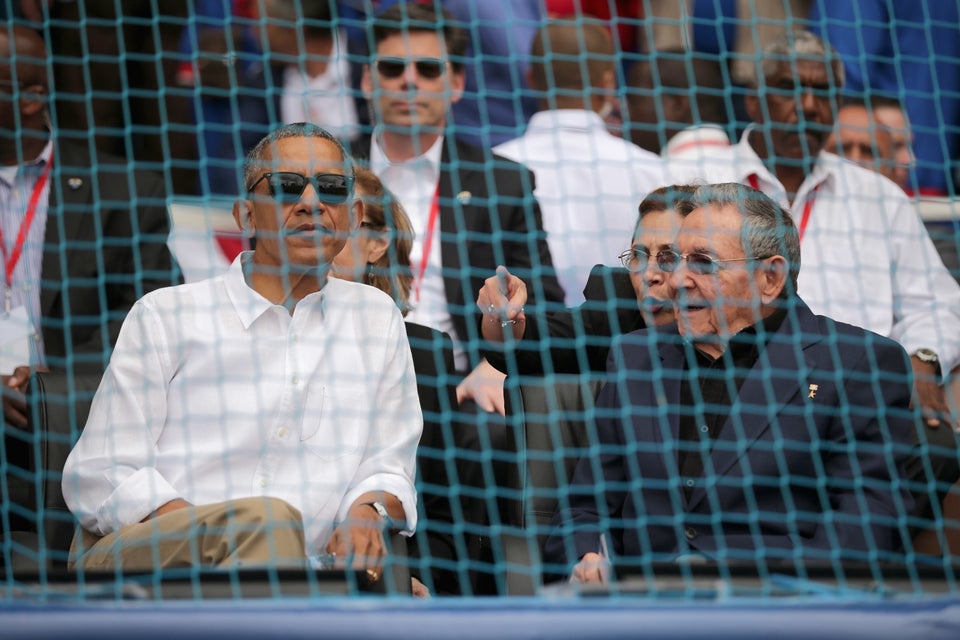 Chip Somodevilla via Getty Images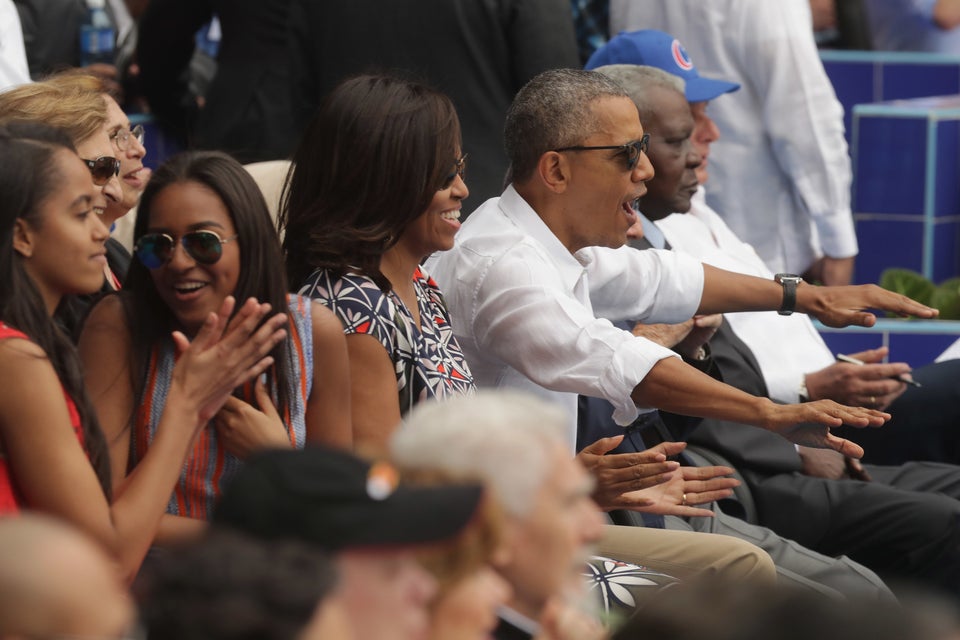 Chip Somodevilla via Getty Images
Related
Before You Go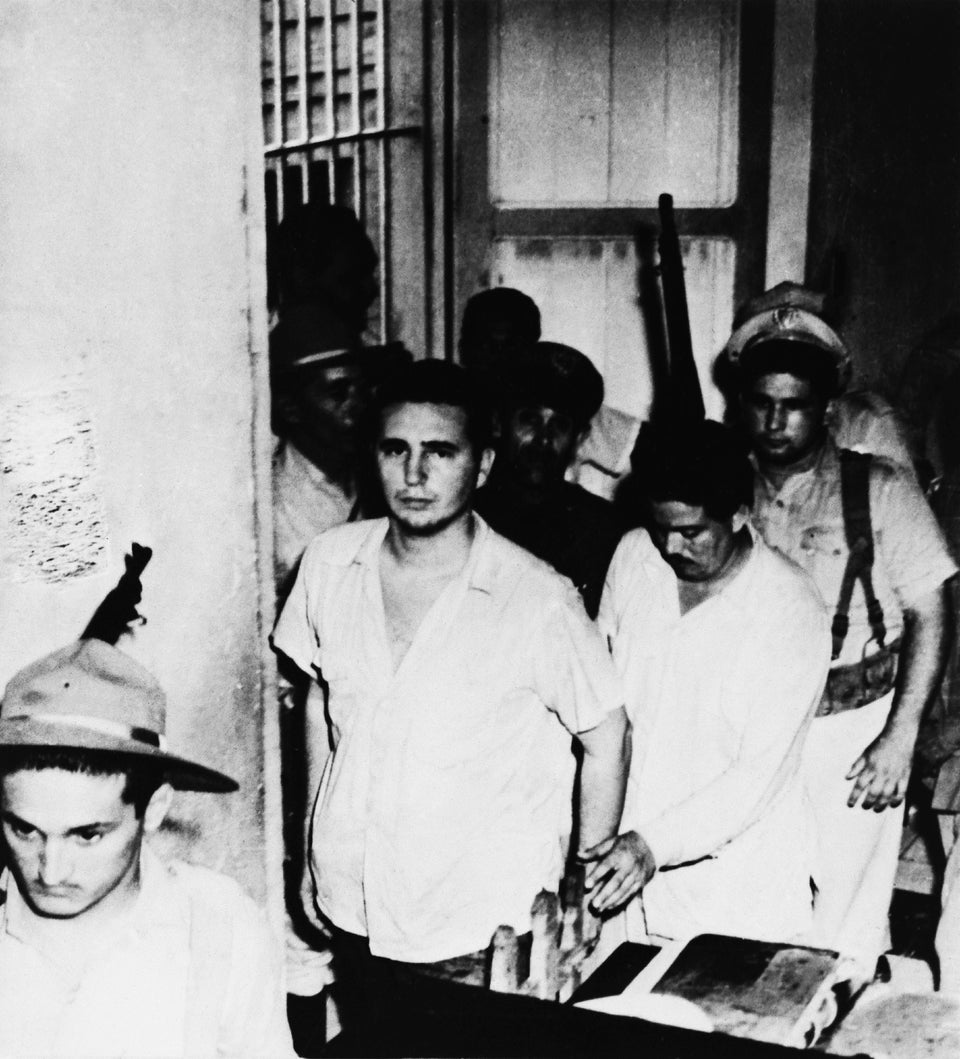 Historic Photos Show How Far U.S.-Cuba Relations Have Come
Popular in the Community