WASHINGTON -- President Barack Obama on Friday defended his historic deal with Cuba and hit back at critics who said the decision overlooked the Castro regime's record on human rights.
"What I know deep in my bones is that when you have done the same thing for 50 years and nothing has changed, you should try something different if you want a different outcome," Obama said during a televised news conference. "And this gives us an opportunity for a different outcome."
Earlier this week, Obama announced the most significant shift in U.S. policy toward Cuba in decades, calling for a normalization of relations between the two countries. The president made the announcement after the U.S. released three Cuban spies in exchange for a CIA spy who had been held in Cuba. Alan Gross, an American prisoner who had been jailed in Cuba for five years, was also released as a humanitarian gesture.
Obama said he did not anticipate any "overnight changes" in the Cuban government's behavior, noting there would still be some actions that the U.S. would disagree with. But he added that was precisely why the two countries needed to restore ties, as it would provide the U.S. with "a greater opportunity to have influence" in Cuba.
"Change is going to come to Cuba. It has to," Obama said.
Cuban revolutionary Fidel Castro took power in 1959 and gradually moved towards the Soviet Union and a communist model, leading the United States to impose an embargo in 1960. The embargo has lasted more than half a century, yet the regime remains in power. Fidel's brother Raul Castro took power in 2006 when Fidel fell ill, and has remained the island's leader.
For decades, the Cuban community in Florida effectively dictated Cuba policy, given its ability to sway an election in the decisive state. But an influx of non-Cuban Latinos, coupled with a generational shift in Cuban-American attitudes toward the regime, have seriously diminished the power of the anti-Castro bloc.
It is still felt, though, in the halls of Congress. Sens. Marco Rubio (R-Fla.) and Bob Menendez (D-N.J.), both Cuban-Americans, have spoken out forcefully against moving toward normal trade relations.
Obama acknowledged it would take some time for Congress to digest the issue but reiterated his call on lawmakers to lift the U.S. embargo on Cuba, which is codified in law.
"There are bipartisan supporters of our new approach and there are bipartisan detractors of this new approach," Obama said, adding that he would continue to weigh in on the debate as it unfolds. "I think ultimately we need to go ahead and pull down the embargo which has been self-defeating."
Obama did appear to rule out an imminent meeting with Castro when asked if he would meet with the Cuban leader in Havana.
"We're not at a stage here where me visiting Cuba or President Castro coming to the United States is in the cards," he said. "I don't know how this relationship will develop over the next several years. I'm a fairly young man. I imagine at some point in my life, I'll have an opportunity to visit Cuba and enjoy interacting with the Cuban people."
"There is nothing specific where we're trying to target some sort of visit," he added.
Before You Go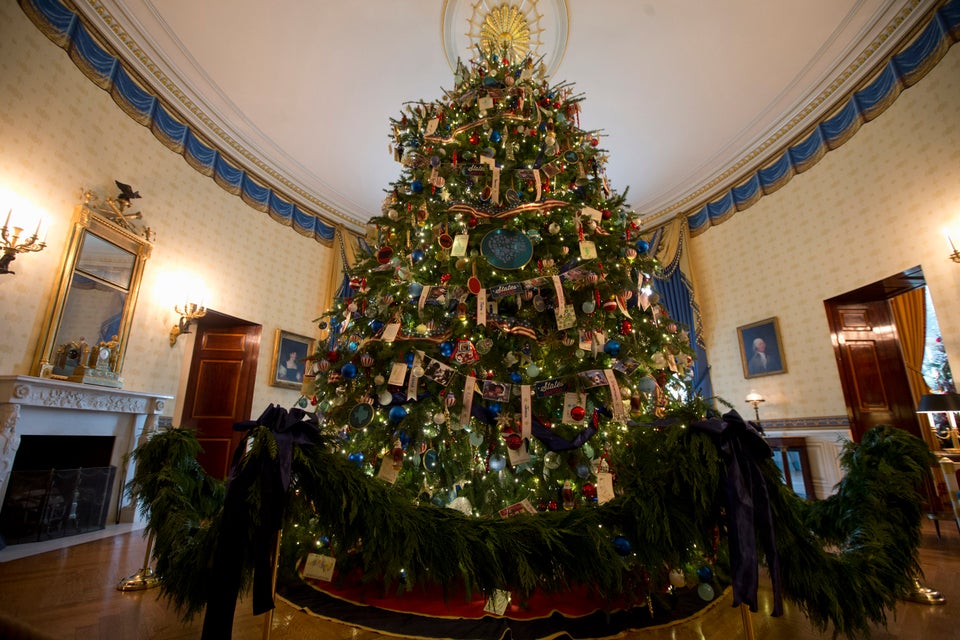 White House Christmas Trees
Popular in the Community