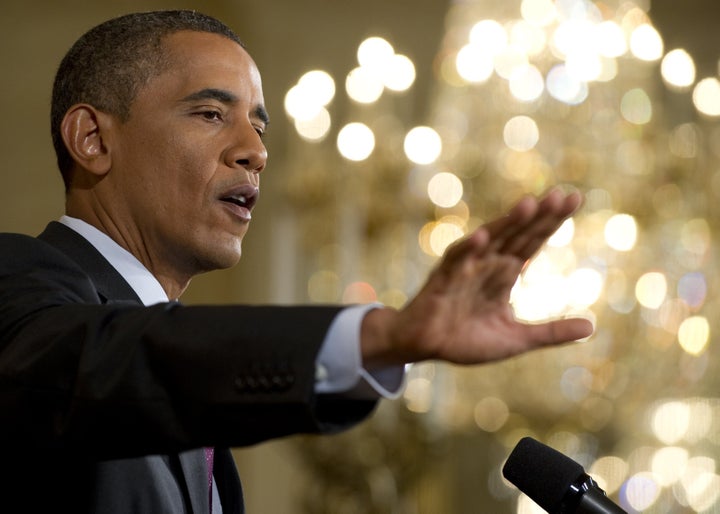 WASHINGTON -- At a press conference today, President Obama was asked for his take on the controversial spat between the federal labor board and the Boeing Company. If unions and liberal Democrats were hoping for a robust defense of the labor board, then they were sorely disappointed.
"We can't afford to have labor and management fighting all the time at a time when we're competing against Germany and China and other countries that want to sell goods all around the world," Obama said in his first major news conference since March.
That's probably not what union members -- or the embattled general counsel of the National Labor Relations Board -- wanted to hear.
In a complaint filed in April, the NLRB's acting general counsel said Boeing broke the law when it made plans to create a production line for its 787 Dreamliner in South Carolina, rather than in Washington state, where it had an existing workforce of unionized employees. The general counsel, Lafe Solomon, alleged that Boeing's move was illegal retaliation against the Washington workers for having gone on strike in the past.
The complaint has since turned into an explosive political issue, with Republicans using it to bash Obama as a business-hating job killer in the pocket of Big Labor. The President's remarks on Wednesday indicate that he may see little political merit in defending his own labor board when it comes to the Boeing controversy.
By filing the complaint, Solomon temporarily put the Boeing plant in South Carolina into limbo, and Obama declined to back up his own recess appointee for doing so.
"What defies common sense would be a notion that we would be shutting down a plant or laying off workers because labor and management can't come to a sensible agreement," Obama said.
Two weeks ago Solomon was compelled to appear before Republican Rep. Darrell Issa's oversight committee to justify the complaint, and he stressed that he was merely enforcing labor law in the Boeing case. Solomon's complaint cited statements by Boeing executives that they were establishing the production line in South Carolina because they couldn't afford more strikes in Washington.
A spokesperson for the labor board could not immediately be reached for comment.
Popular in the Community