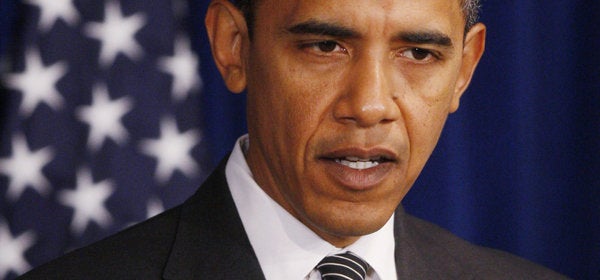 Barack Obama said today that he never expected the process of crafting a stimulus package to be easy and that he welcomed any idea, regardless of author, that would get the economy running at a more effective and efficient level.
"What I want to do is get past the habit that sometimes occurs in Washington," he said, "[where what matters is] whose idea is it, what ideological corner does it come from. Just show me."
Speaking as his aides were on the Hill trying to hammer out congressional agreement on a stimulus package, Obama said he would solicit advice even from New York Times columnist Paul Krugman, whose column today criticized the initial stimulus proposal as insufficient.
"I want this to work," said the president-elect. "This is not an intellectual exercise and there is no pride of authorship. If members of Congress have good ideas, if they have a project that would create jobs in ways that do not hamper the [economy in the long-term]... then I'm going to accept it."
The conference comes as Democrats are beginning to express skepticism over the contours of Obama's stimulus proposals. The provision drawing the most ire, it seems, are tax cuts for business as a method of spurring job creation, a proposal that various officials have decried as too close to trickle down economics.
Pressed by reporters, Obama said he was open to altering the stimulus bill but cautioned that he wanted something sooner rather than later.
"Our expectation is that we will continue to hone and refine our package over the next several weeks," he said. "One thing I will continue to insist upon is that we cannot delay. There will be a whole host of good ideas out there and we should [look at] them. What we cant do is delay."
As it stands now, a stimulus bill seems likely to come to the floor of Congress in mid-February. And while Democratic officials have expressed concern over some of the tax cut provisions (and Republicans have complained about the totality of the spending), the measure should have bipartisan support. Minority Leader Mitch McConnell said on NPR Friday morning that he expected a stimulus to have more than 60 votes in the Senate.
Popular in the Community