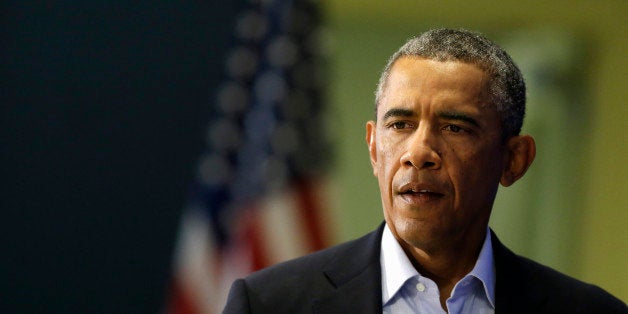 WASHINGTON -- Immigration reform groups warned Saturday that the president's decision to put off executive action on deportations until after the elections not only could depress the Latino and immigrant vote for Democrats in 2014 races, it might keep them from trusting the party well into the future.
The warning reflected a bitter disappointment within the community over the president's decision to push back his review of immigration policies, which was initially promised for the end of the summer. Democrats, particularly vulnerable senators, urged the president to pump the brakes. On Saturday, he acquiesced -- something Latino and immigration groups considered a betrayal by Democratic lawmakers and the White House.
It wasn't unexpected -- activists had been warned the news would come out, and it wasn't the first time the president had disappointed them -- but it was dispiriting.
"We know where Republicans stand, and what this shows now is that Democrats are also willing to throw Latinos and immigrants under the bus," said Cesar Vargas, director of the DREAM Action Coalition, a group of young undocumented immigrants who have encouraged voters to push for immigration reform.
If, in fact, Latinos and pro-immigration voters lose trust in Democrats, it will represent a remarkable self-inflicted wound by Obama. After months of Democrats hammering Republicans politically for blocking reform, Obama and those who urged him to delay action have now turned themselves into the enemies as well by making a big promise and backing out at the last minute.
"In a sense, the president is undermining his own argument that Republicans are to blame," said Chris Newman of the National Day Laborer Organizing Network, which has been pushing Obama to halt deportations for years. "The real danger of this moment is the president risks unifying opposition from both the left and the right in their distrust of the president's motivations on immigration."
Frank Sharry, executive director of the immigration reform group America's Voice, said that when Obama promised action by the end of the summer, advocates thought it meant the White House had already thought through political implications for the midterms.
"Guess not," he said. "Jerking around the Latino community on a defining issue amounts to political malpractice."
The White House defended its decision, arguing that delaying the review would prevent further damage to immigration reform's chances in the future.
"The reality the president has had to weigh is that we're in the midst of the political season, and because of the Republicans' extreme politicization of this issue, the president believes it would be harmful to the policy itself and to the long-term prospects for comprehensive immigration reform to announce administrative action before the elections," a White House official said.
The politics of immigration reform are far different than they were after the 2012 elections, when Latinos turned out for Obama in large numbers, in part celebrating his decision to give a deportation reprieve to young undocumented immigrants who came to the U.S. as children.
But the conventional wisdom that supporting immigration reform -- or at least not standing in the way of it -- is necessary to win elections doesn't hold true in the midterms. At-risk Democrats such as Sens. Kay Hagan of North Carolina, Mary Landrieu of Louisiana and Mark Pryor of Arkansas don't have large Latino voting populations to bolster them, and they could have been hurt politically if the president took unpopular action.
Some Democrats and pro-reform observers urged the White House to understand the politics: If Republicans took the Senate, immigration reform would be set back even further than it has been already. Anything that looked like overreach by the president could turn out more Republicans and independents who oppose him, thus hurting Democrats' chances to hold on to their seats.
Simon Rosenberg, president of the White House-allied group NDN/New Policy Institute, said the decision seemed like the "pragmatic" one so the administration can take action down the line.
"Immigration advocates should be careful to temper their reaction," he said in an email. "At the end of the day we are talking about a six week delay on an issue of enormous consequence. It is more important that it get done right than fast."
The politics on immigration in the midterms are not universal. Democratic Sen. Mark Udall, who is running for re-election in Colorado, said he was "disappointed" with Obama for the delay and with House Republicans for blocking broader reform.
"Taking action to keep families together, which is necessary only because of the House's failure to act on the U.S. Senate's bipartisan immigration reform bill, will target resources to deporting criminals and those who pose a safety threat to our communities or our national security," he said in a statement.
But to many advocates, the argument that action should be delayed to give immigration reform a chance has been heard before -- and proved to be ineffective in actually getting a bill passed. Obama initially said earlier this year that he would review his immigration policies to see what could be done administratively, then put those plans on hold in hopes that the House would take up immigration reform, a long shot considering it had been sitting on a bill passed by the Senate for nearly a year and hadn't passed any legislation of its own.
Obama said in June that he would move on his own after House Speaker John Boehner (R-Ohio) said his chamber would not take up immigration reform this year.
Despite that, Boehner said Wednesday that the House could take up immigration next year, although with the caveat that it would happen only if Obama didn't take executive action and also met other GOP demands.
There's no indication that the delay will dampen criticism of the president. Boehner said in a statement after the announcement on Saturday that simply pushing back the decision wasn't enough.
"There is a never a 'right time for the president to declare amnesty by executive action, but the decision to simply delay this deeply-controversial and possibly unconstitutional unilateral action until after the election -- instead of abandoning the idea altogether -- smacks of raw politics," Boehner said in a statement.
Immigration reform advocates and Latino vote groups aren't planning to let the GOP off the hook, despite their disappointment. The Service Employees International Union, which works on Latino voter outreach, will continue its efforts against Republicans. The group's executive vice president, Rocio Saenz, said in an email that "SEIU is committed to exposing the real culprit on this issue."
But the group will face a community that has been given yet another reason to distrust the president's promises.
"When the president pledged to act, he raised expectations among those struggling in our broken immigration system -- he led them to believe that despite Republican intransigence, executive action was imminent, and their suffering would soon be addressed. In a word, he gave them hope," Rep. Raúl Grijalva (D-Ariz.), a supporter of reform, said in a statement. "The president's actions leave those who looked to him for hope feeling alone, ignored and used."
National Council of La Raza President Janet Murguía promised there would be backlash for Obama and Democrats.
"They might rest easier tonight knowing they've avoided another inconvenient political problem, but I guarantee that the dreams they have shattered today will haunt them far into the future," she said in a statement.
Before You Go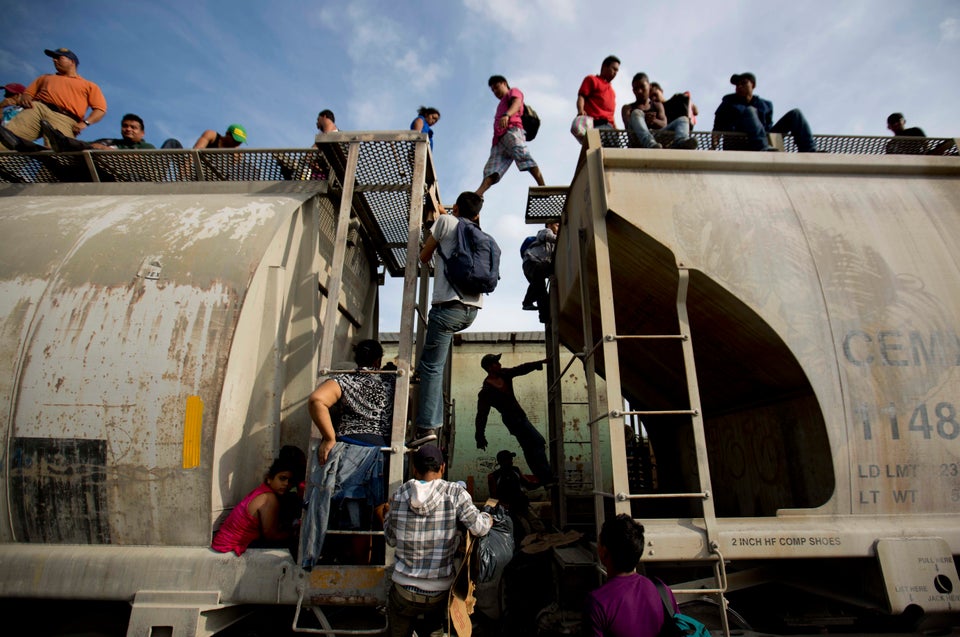 Why Latin Americans Really Come To The U.S.
Popular in the Community