WASHINGTON -- After years of pleas from immigration groups, President Barack Obama last week ordered a review of his administration's deportation practices to make them more humane.
Obama has said in the past he can't halt deportations, and the White House has already ruled out two options, saying the Department of Homeland Security will neither suspend deportations nor expand the Deferred Action for Childhood Arrivals program for Dreamers to other categories of undocumented immigrants.
But there remain plenty of options that experts and advocates say could make a difference. DHS could direct its agents to use more discretion in who they deport, and do a better job making sure existing policies are followed. The department could improve its focus on lawbreakers rather than immigration violators, and change enforcement programs that regard people who crossed the border a few days ago the same as those who have been here for years.
"Many of these reforms need to be done together," said Gregory Chen, American Immigration Lawyers Association director of advocacy. "This is really not an a la carte menu where you can just pick and choose because they're all interrelated. If you do one without doing another, the first one you do just doesn't make that much of a difference."
It's unclear when the review will be completed. Here are some of the ideas for reform being floated by advocates.
Use prosecutorial discretion to stop deporting people who would get legal status under the Senate-passed immigration reform bill.
Prosecutorial discretion is based on the idea that enforcement agencies and prosecutors have neither the resources nor time to go after every violation, so they must prioritize the most important ones. The Obama administration has already used discretion to justify deporting some undocumented immigrants, but not others. Immigration reform advocates argue that the same could be done for people who would apply for the comprehensive reform under the bill that passed the Senate in June.
Undocumented immigrants would be eligible for legal status and eventual citizenship under the bill if they met a broad array of requirements and qualifications. They could not have prior convictions for a felony or three or more misdemeanors, and would need to pass a background check and pay taxes. They could not have entered the U.S. after the end of 2011. They would be required to pay application fees and a $1,000 penalty. Not all undocumented immigrants would qualify, but many would be aided by prosecutorial discretion.
Make sure existing policies are actually being followed.
Immigration and Customs Enforcement already has policies that could slow deportations of non-criminals, and the agency has improved its focus on criminals. But advocates urge more to ensure existing policies are carried out. Rep. Zoe Lofgren (D-Calif.), a strong supporter of action on deportations, said last week that simply implementing existing policies would make a difference.
"If that were successful ... a lot of the trauma that has occurred would have been avoided and would be averted in the future," Lofgren said.
Among the most important policy directives was the so-called Morton memo in 2011 from then-ICE director John Morton. He instructed ICE agents to consider a number of factors in enforcement decisions, including length of time in the U.S., age when entering the country, criminal history, whether relatives are in the military, and other family relationships.
According to the Morton memo, certain people should be considered for prosecutorial discretion:
The following positive factors should prompt particular care and consideration:
- veterans and members of the U.S. armed forces;
- long-time lawful permanent residents;
- minors and elderly individuals;
- individuals present in the United States since childhood;
- pregnant or nursing women;
- victims of domestic violence; trafficking, or other serious crimes;
- individuals who suffer from a serious mental or physical disability; and
- individuals with serious health conditions.
Other policies have similar aims. The government announced in November that it will no longer deport family members of former and current military service members, provided they meet certain requirements. Another directive earlier last year encourages ICE agents to exercise prosecutorial discretion on parents of children.
There's also the Deferred Action for Childhood Arrivals policy, which even if not expanded could serve as a model for prosecutorial discretion. The program allows young undocumented immigrants who came to the U.S. as children to apply for a reprieve from deportation for two-year periods. Not everyone who is eligible applies or is accepted, so ensuring more Dreamers get access to the policy could help prevent deportation of low-priority immigrants.
Make repeat immigration law offenders a low priority if they haven't committed other crimes.
Under current law, repeat immigration violators are automatically considered high-priority for deportation. That doesn't always allow consideration of individual circumstances. Some may have reentered the U.S. because they have spouses, children or other longstanding ties. Advocates argue that authorities could show discretion to repeat offenders with clean criminal records who are, for example, trying to reunite with their families.
Tighten border priorities.
Customs and Border Protection has opaque policies, making it tough to know whether the agency is using prosecutorial discretion. If it isn't, or isn't doing it well, more protections within CBP and overall border enforcement could make a big difference.
"Customs and Border Patrol continues to operate under a veil of secrecy, quite frankly," said the American Immigration Council executive director, Ben Johnson. "They have huge resources, and they need to be smarter about how they use them, not just ICE."
CBP has authority to look for undocumented immigrants within a "reasonable distance" of any U.S. border -- 100 miles. There's also a broad definition for a "recent" entrant -- up to three years, making it possible for the agency to regard a person who has put down roots the same as someone who crossed the border a few days ago. Defining "recent" as two weeks or a month could allow immigration authorities to better consider individual circumstances, rather than lumping all "recent" entrants together, Chen said.
Change the way enforcement programs like Secure Communities work.
The controversial Secure Communities program has been curbed somewhat on the state and local levels. Immigration advocates argue that Obama could make significant changes by taking those limits nationwide. The program sends fingerprints taken from arrestees to immigration authorities, so they can screen for immigration law violators, and then ask local law enforcement to hold the arrestee, often longer than they otherwise would, so ICE can pick them up.
The argument against Secure Communities is that it finds people who may never be convicted of a crime, or who have been arrested for something minor -- meaning they're not defined as high-priority for deportation. Some may be victims of domestic violence, for example, who are arrested along with their abuser while police look into what happened.
ICE could change Secure Communities by looking to California, where Gov. Jerry Brown (D) signed the Trust Act to limit who could be held in local law enforcement facilities for immigration authorities. California now holds serious criminal offenders, but does not hold others who have clean records or a misdemeanor conviction.
Chris Newman, legal director at the National Day Laborer Organizing Network, argued that Secure Communities should be scrapped and rebuilt from the ground up. One of the biggest changes could be law enforcement sharing fingerprints with DHS only after conviction of a crime -- not after an arrest that may never lead to a conviction, he said.
"There's no reason for fingerprints to be shared with DHS before the point of conviction," Newman said. "One of the reasons why Secure Communities has been such a catastrophe is because there was never any good policy reason why the databases should be fused at the point of arrest."
Ensure policy changes actually happen at ground-level.
Even if DHS created perfect policies, it would have to carry them out. So a key to making any policy review a success is getting the message to the agents and officers who will be making the individual decisions.
"They have to reform and revise their existing national priorities, but they also have to make sure that there is buy-in from the rank-in-file," Chen said. "Both steps have to happen."
Before You Go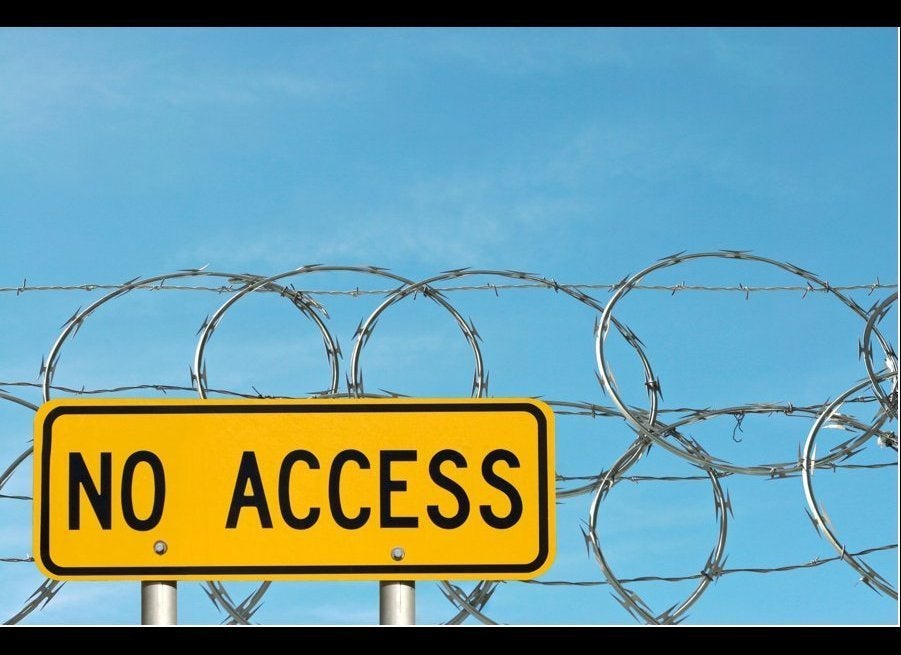 Controversial Immigration Laws
Popular in the Community