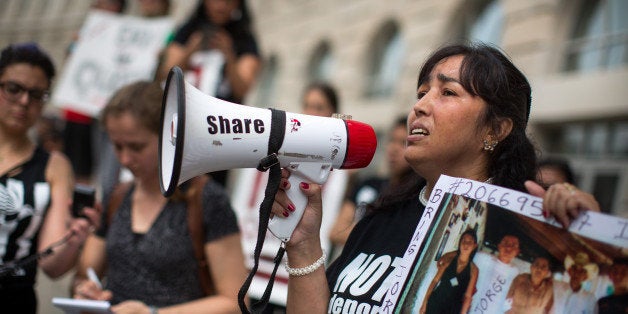 Immigrant activists are furious with the White House's decision this week to delay anticipated policy revisions aimed at slowing President Barack Obama's record-setting pace of deportations.
The outpouring of criticism highlights the continued tension between Obama and immigrant activists, who had hoped the White House would heed their longstanding call to exempt more people from deportation amid Republican opposition to immigration reform in the House of Representatives. Instead, the Obama administration said Tuesday it would put off any changes for the moment, describing the decision as an effort to entice House Republicans to take interest in moving forward with legislation before the August recess.
"Of course, I want something to get fixed, whether legislatively or administratively," said Erika Andiola, co-director of the DREAM Action Coalition. "But I don't think that [House Speaker John] Boehner and [House Majority Leader Eric] Cantor are going to do anything just because Obama gave them this window ... It doesn't work that way."
The delay in revising deportation policy was supported by several pro-reform groups, including the Service Employees International Union and the National Immigration Forum. The groups urged Obama in an open letter to give House Republicans "all of the space they may need" to pass immigration reform as the legislative session draws to a close.
If Obama did indeed hope to use the delay of the deportation review to pique Republican interest in passing immigration reform, the tactic doesn't seem to be working. A spokesman for Rep. Bohener (R-Ohio) joined activists in criticizing the delay, though for different reasons.
"Enforcing the law as written isn't a 'concession' -- it is the president's solemn responsibility," Boehner spokesman Michael Steel said Wednesday, according to The Hill. "Now isn't the time to be playing politics with immigration enforcement or our national security."
Mohamad Abdollahi of the National Immigrant Youth Alliance, a group known for helping to bring people who had spent part of their lives as undocumented immigrants back into the United States through legal ports of entry to reunite with their families, viewed the delay as politically motivated.
"Essentially what this spells out to us is that it's election season," Abdollahi said. "The administration wants to make a clear line in the sand that it's the Republicans' fault that there hasn't been reform."
Obama has said he supports reform with a pathway to citizenship for the undocumented, and under a 2012 policy called "Deferred Action for Childhood Arrival," he has exempted from deportation most undocumented immigrants who arrived as children.
Hispanic politicians and other Democratic allies have voiced their displeasure over this. The head of one of the most prominent Latino advocacy groups, Janet Murguia of the National Council of La Raza, called Obama the "deporter-in-chief" in a speech in March. The same month, BuzzFeed reported that the White House was wrangling with the Congressional Hispanic Caucus over the organization's plans to submit a congressional resolution recommending changes to deportation policy. The Obama administration then announced that it had asked the Department of Homeland Security to conduct a review to see how it could adopt a more "humane" deportation policy.
The Obama administration deports about 1,000 people per day, and carried out roughly 368,000 deportations last fiscal year. Activists point out that more than 60,000 people will likely be deported between now and the time the Department of Homeland Security announces how it will reform its removal policies.
For Andiola, who is undocumented but benefits from deportation relief under Obama's 2012 "Deferred Action" policy, reducing deportations administratively seems more realistic than passing comprehensive legislation.
"It's not a permanent fix, but it's at least going to help," Andiola told HuffPost. "I know that with my family, it's going to help in a big, big way."
Support HuffPost
Every Voice Matters
Before You Go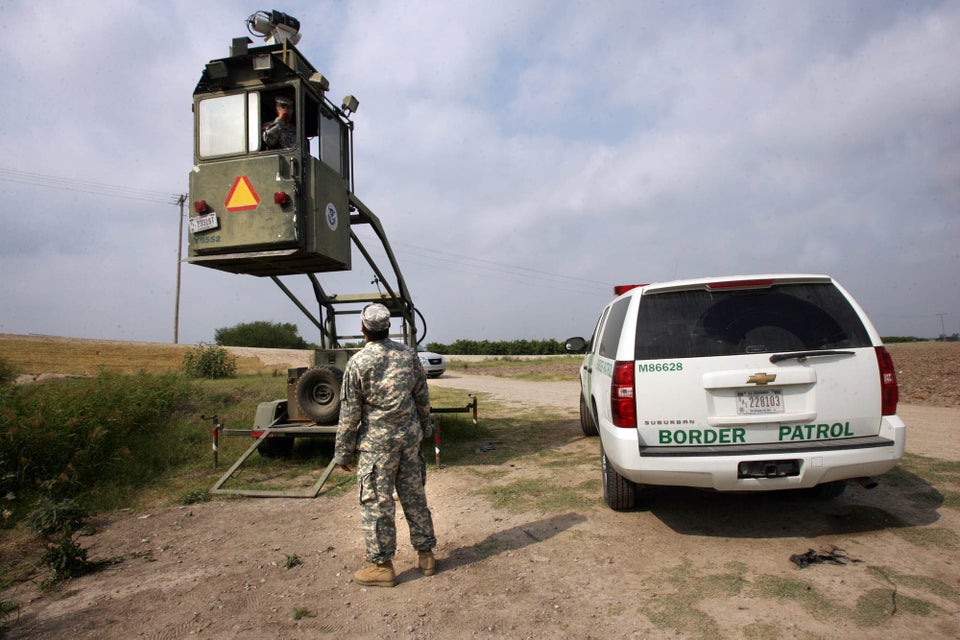 6 Misconceptions About The Border
Popular in the Community