WASHINGTON -- President Barack Obama's (basically nonexistent) comments on immigration during his final State of the Union address left out at least one big item: controversial deportation raids on families that are inflaming tensions between the White House and Democrats.
State of the Union speeches tend to be broad by design, so it's not surprising that a specific immigration enforcement policy didn't come up -- especially one that may have escaped the attention of many Americans.
Still, the omission was notable, given the timing. Only hours before the speech, the White House dispatched counsel Neil Eggleston to the Capitol to assuage the concerns of House Democrats about removal efforts against undocumented women and children who came to the U.S. after May 1, 2014, and have been ordered deported.
Not long after, many of those same members released a letter, along with three-quarters of the House Democratic caucus, condemning the raids. Senate Minority Leader Harry Reid (D-Nev.) told reporters around the same time that he "think[s] you're going to find a pause in these deportations," although his office said that was his hope, not word from government officials.
Obama administration officials have not indicated plans to change course. In public statements, Homeland Security Secretary Jeh Johnson, White House press secretary Josh Earnest and others have said the "enforcement actions" fall in line with DHS goals of deporting recent border-crossers, along with criminals and national security threats.
White House officials once again defended the actions to reporters before the State of the Union, saying they will continue to talk to members of Congress and " certainly see and understand the sensitivity and concern about the issue."
"The fact is, the president, while we know this is certainly a very sensitive issue -- it's hard to watch what's happening and not feel impacted by it -- but the president is implementing the law on immigration," said Jen Psaki, White House communications director. "DHS has ownership over the implementation of this."
That argument isn't good enough for many House Democrats. Rep. Luis Gutierrez (D-Ill.) said earlier in the day that he wasn't concerned about denouncing Obama's policies on the day of the State of the Union, particularly because he and the other Democrats who signed the letter are typically on the side of the president.
"I didn't come here to really worry too much about people in the executive or in positions of power and if they feel uncomfortable," Gutierrez told reporters. "That's not something that I really concern myself very much with. I concern myself with people whose lives are at stake."
Obama did not devote much of his speech to immigration in general. He didn't mention the legal battle over his 2014 deportation relief programs, which the Supreme Court may consider this year.
He did say, however, that immigration remains a priority, as part of a list of things he plans to continue to work on.
"I'll keep pushing for progress on the work that still needs doing," Obama said.
"Fixing a broken immigration system. Protecting our kids from gun violence. Equal pay for equal work, paid leave, raising the minimum wage. All these things still matter to hardworking families; they are still the right thing to do; and I will not let up until they get done."
Jennifer Bendery contributed reporting.
Read the full text of Obama's last State of the Union address here.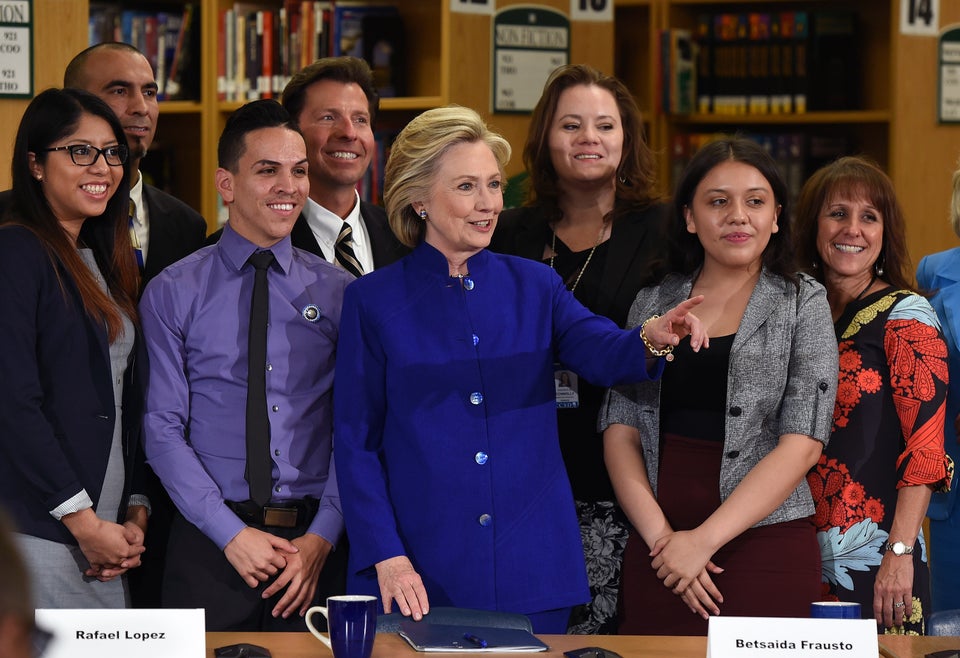 Where Democratic Candidates Stand On Immigration
Popular in the Community