On Thursday, John Green, who is a New York Times bestselling author, interviewed Obama during a video chat on Google Plus. He and his many online followers -- mostly from Tumblr and YouTube channel VlogBrothers -- rejoiced when Obama used Green's own trademark phrase, "Don't forget to be awesome," or DFTBA.
According to Hypable, it happened as Green announced his wife's pregnancy with the couple's second child. He asked Obama to help pick a name, and the President told Green's forthcoming baby to not forget to be awesome.
Green couldn't believe it.
During a Twitter Q&A last year, the President caused similar excitement when he tweeted a compliment to a girl with purple hair.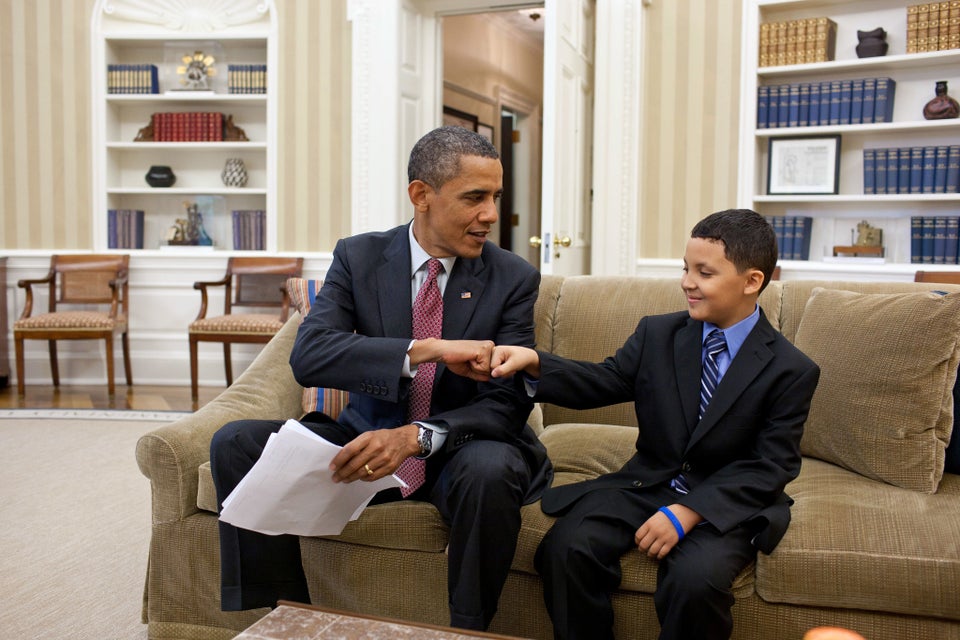 Obamas Fist Bump Their Way To Four More Years
Popular in the Community