In an excerpt of an exclusive interview that will air Sunday night on CBS, President Obama spoke at length about what he sees as the most important misstep he has made in office.
"What do you think the lesson has been that might guarantee success in the second term, if that happened?" interviewer Charlie Rose asked Obama. He responded:
"The mistake of my first term —a couple of years — was thinking that this job was just about getting the policy right. And that's important, but the nature of this office is also to tell a story to the American people that gives them a sense of unity and purpose and optimism, especially during tough times. It's funny, when I ran, people said, 'Well, he can give a great speech, but can he actually manage the job?' And then in my first two years, I think the notion was, "Well, you know, he's been juggling and managing a lot of stuff, but where's the story that tells us where he's going?' And I think that was a legitimate criticism."
After the soaring rhetoric that marked his historic 2008 campaign, Obama has often been criticized, mostly by his liberal base, for a failure to communicate effectively with the American public. The way the Romney campaign sees it, though, that's hardly the president's biggest problem. It released a statement in response to Obama's remarks:
President Obama believes that millions of Americans have lost their homes, their jobs and their livelihood because he failed to tell a good story. Being president is not about telling stories. Being president is about leading, and President Obama has failed to lead. No wonder Americans are losing faith in his presidency.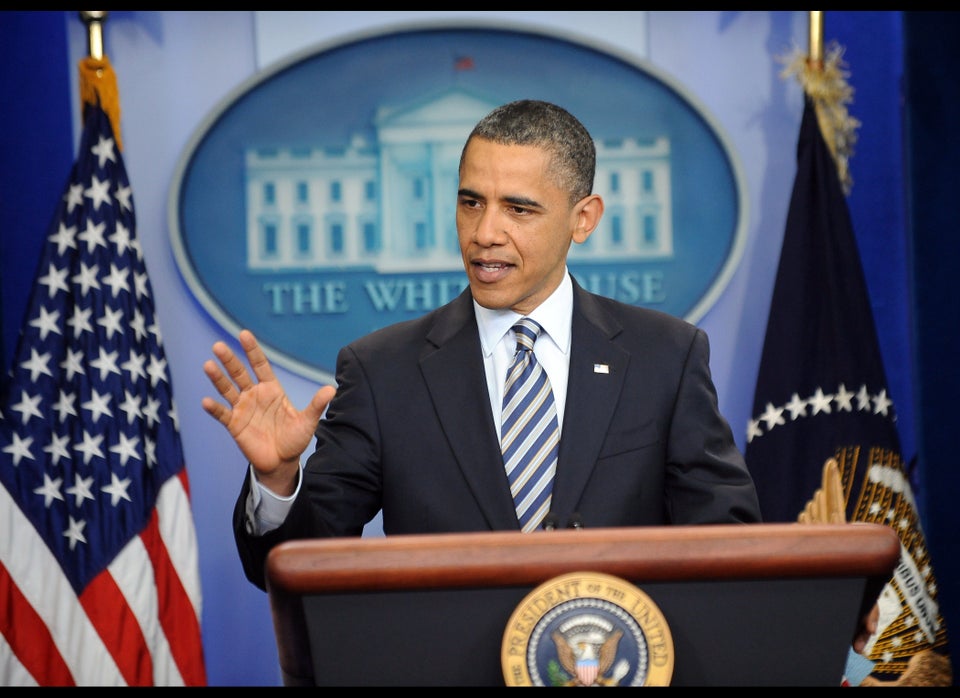 Barack Obama's Greatest Hits
Popular in the Community