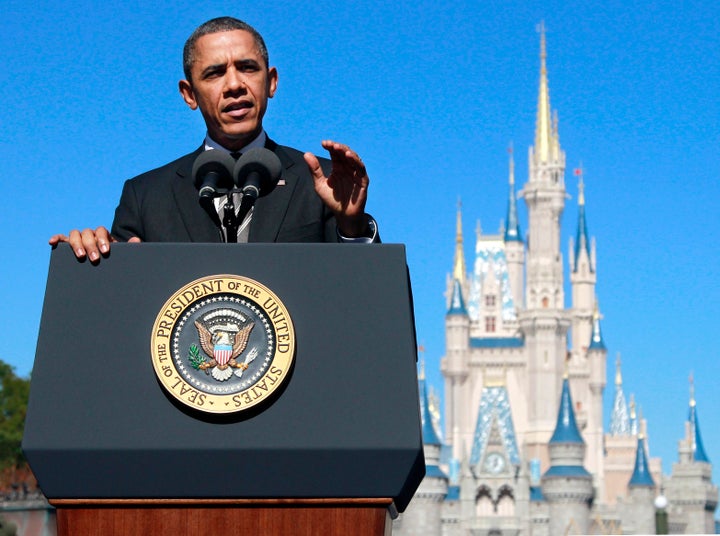 Obama, ever the jokester, opened up his speech along Disney World's Main Street USA by saying Malia and Sasha were quite jealous he was in Florida, before adding, "I am excited to see Mickey. It's always nice to meet a world leader who has bigger ears than me."
Obama laid out plans to speed up visa processing to make it easier for people from China and Brazil, among other nations, to visit the U.S. "People want to come here. And China and Brazil are two of the countries with the biggest backlogs," he said, according to the Chicago Tribune. "So this is what it's all about – telling the world that America is open for business," he added.
"Tourism is the number one service that we export, and that means jobs," the President added.
In response to the speech, Congressional Travel and Tourism Caucus Co-Chair, Congressman Sam Farr (D-Carmel) said in a statement received by the Huffington Post, "The U.S. is home to some of the most exciting and awe-inspiring tourism destinations in the world, attracting people from every corner of the globe who will spend their dollars in our hotels, restaurants and shops. Tourism is a vital economic engine with the potential of creating and supporting millions of jobs and spurring much needed economic development."
Popular in the Community