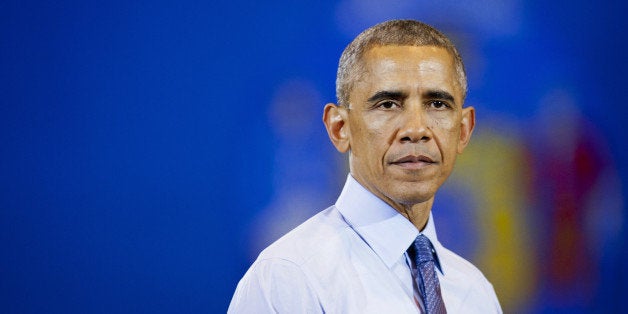 WASHINGTON -- It's a little unusual to see the Obama administration singing the praises of Doctors Without Borders, the Nobel Peace Prize-winning nonprofit that is shipping doctors, drugs and supplies to West Africa to combat the Ebola outbreak.
When President Barack Obama lauded the "incredible heroism" of American doctors who travel to countries such as Sierra Leone to do "God's work" and "keep us safe," on Tuesday, he was celebrating a community packed with Doctors Without Borders volunteers. United Nations Ambassador Samantha Power has been more explicit, using the acronym for the international group's French name, Medicines Sans Frontiers, in speeches and on Twitter.
"MSF ... are already leading the charge," Power told the U.N. Security Council in September, before conveying the harrowing story of one MSF staffer's experience fighting Ebola in Monrovia.
But the recent executive branch acclaim for Doctors Without Borders obscures a long-running struggle between the humanitarian group and the White House over global drug prices. Through trade talks, meetings with foreign governments and negotiations with multiple U.N. bodies, the Obama administration has aggressively pursued policies that prevent poor countries from accessing low-cost generic versions of expensive name-brand medications, despite persistent calls from Doctors Without Borders for the White House to reverse course.
The Obama administration declined to comment for this article. Even if it took different positions on global generics, the White House couldn't have prevented the Ebola outbreak. But Doctors Without Borders, which also declined to comment for this article, has consistently argued that the administration's policies create public health barriers for poor countries.
Like many low-income nations, the countries at the heart of the current Ebola outbreak -- Guinea, Sierra Leone and Liberia -- have infrastructure problems, few doctors and very limited budgets. Money spent on medicine is money not spent on hospitals, nurses or equipment. And cheap generic drugs are a significant part of Doctors Without Borders' own efforts, enabling the group to treat far more patients than it could with pricier name-brand alternatives.
Americans pay the highest prescription drug prices in the world. Those prices are elevated in large part by aggressive intellectual property standards that grant pharmaceutical companies long-term monopolies on new drugs, letting firms charge whatever they want without regard to traditional market pressures. Generic drugs can't enter the market whenever those monopolies are in place. Doctors Without Borders, along with many other medical groups and nonprofits, has spent years advocating for looser standards and greater flexibility for developing countries.
Drug companies, of course, argue that they need patents and other government perks to recoup their research and development costs. Large U.S. drug companies don't seem to be having trouble breaking even, however. Pfizer made $22 billion in 2013, while Merck & Co. posted a $4.5 billion profit and Eli Lilly & Co. earned $4.7 billion.
India's generic drug market has been at the center of disputes between the White House and Doctors Without Borders. AIDS and HIV medication was wildly expensive in developing countries in the late 1990s -- about $12,000 a year per patient in South Africa, a country with an average income of just $2,600 a year, for instance. When Indian generics entered the global market, they were priced as low as $1 a day, enabling programs like George W. Bush's global AIDS relief plan to serve millions of people.
U.S. drug companies are particularly concerned about repeating that experience with expensive cancer treatments, and they've been backed up by the Obama administration, which has placed India on it's international trade blacklist. In the spring of 2012, U.S. Patent and Trademark Office Deputy Director Teresa Stanek Rea attacked India's government in congressional testimony for approving a generic version of a Bayer AG cancer drug called Nexavar. The generic version cost patients $157 a month. Bayer had been charging over $5,000 a month there, in a country with a per capita income of just $1,410 per year, a price so high that less than 2 percent of potential patients were able to access the drug. But before Congress, Rea falsely called the generic approval an "egregious" violation of World Trade Organization treaties.
Doctors Without Borders called it "unprecedented, really shocking testimony," but it wasn't a one-time gaffe from an obscure agency official. In the summer of 2013, Secretary of State John Kerry went to India to pressure its government over its approval of generic versions of patented U.S. and European drugs. When India's new prime minister, Narendra Modi, made his first visit to the United States in September of this year, Doctors Without Borders urged him to resist the Obama administration's demands on generic medicine.
"India's production of affordable medicines is a vital life-line for MSF's medical humanitarian operations and millions of people in developing countries," said Rohit Malpani, director of policy and analysis for MSF's Access Campaign. "India's patent laws and policies have fostered robust generic competition over the past decade, which has brought the price of medicines down substantially -- in the case of HIV, by more than 90 percent. The world can't afford to see India's pharmacy shut down by U.S. commercial interests."
Much of the battle takes place within obscure international trade talks. Doctors Without Borders persistently criticizes U.S. positions in the Trans-Pacific Partnership, saying in 2011 that the Obama negotiation team, "simply does not acknowledge that high priced brand-name drugs imposed by monopolies are a principal barrier to access to medicines," and reiterating opposition to the Obama platform as recently as this month.
U.N. forums have also been a source of conflict. In 2012, the Obama administration blocked a World Health Organization treaty that would have established a new fund to research medicines treating ailments that predominantly affect poor countries. Doctors Without Borders cried foul.
That same month, Obama negotiators opposed efforts at the U.N.'s World Intellectual Property Organization to ease patent monopolies for developing countries. Doctors Without Borders signed a letter calling the American platform "shameful."
Before You Go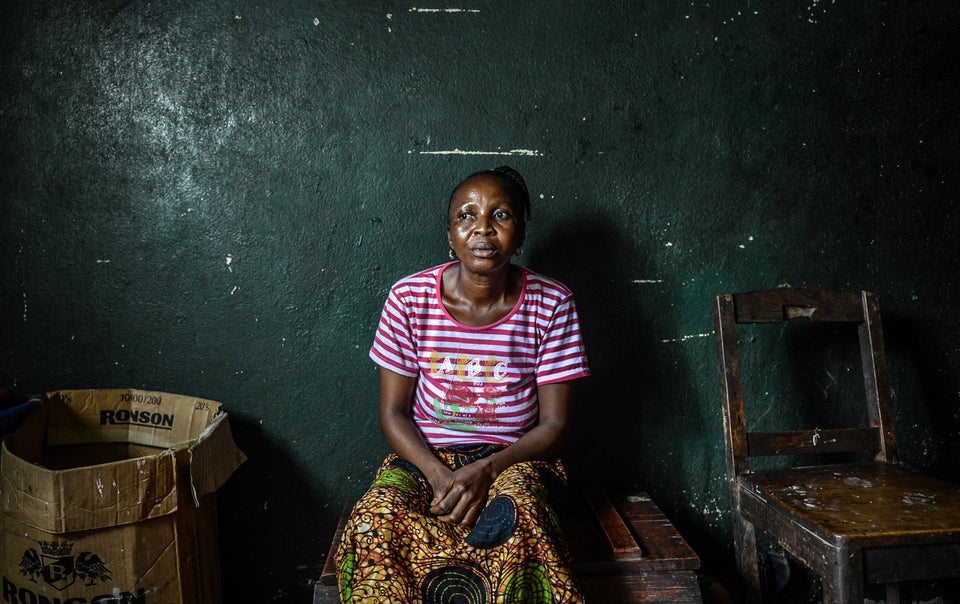 Ebola in West Africa
Popular in the Community