"I have been blamed by Republicans for a lot of things, but being blamed for their primaries and who they are selecting for their party is novel," Obama said during a press conference at the White House, standing next to Canadian Prime Minister Justin Trudeau.
He pointed to conservative social media, talk radio and other news outlets that have hammered into the base the notion that everything he does is wrong, and compromise is a betrayal.
"I don't think that I was the one to prompt questions about my birth certificate, for example," the president added. "I don't remember saying, 'Hey, why don't you ask me about that?' or 'Why don't you question whether I'm American, or whether I'm loyal or whether I have America's best interests at heart?' ... So what you're seeing within the Republican Party is, to some degree, all of those efforts over a course of time creating an environment where somebody like a Donald Trump can thrive."
Trump, of course, was getting traction for raising birther questions about Obama long before he jumped into the race for president.
Obama lamented the fact that partisanship and the nasty tone of politics have increased under his watch, and he said he's engaged in a fair amount of "soul-searching" to figure out how he could have done things differently. But he said it's up to Republicans to do the same, instead of just pointing fingers. And he warned Democrats who have been gleeful in recent days that Trump may mean the end of the GOP.
"There are thoughtful conservatives who are troubled by this, who are troubled by the direction of their party," Obama said. "I think it is very important for them to reflect on what it is about the politics they've engaged in that allows the circus we've been seeing to transpire and to do some introspection, because, ultimately, I want an effective Republican Party...in part to challenge some of the blind spots and dogmas in the Democratic Party."
Before You Go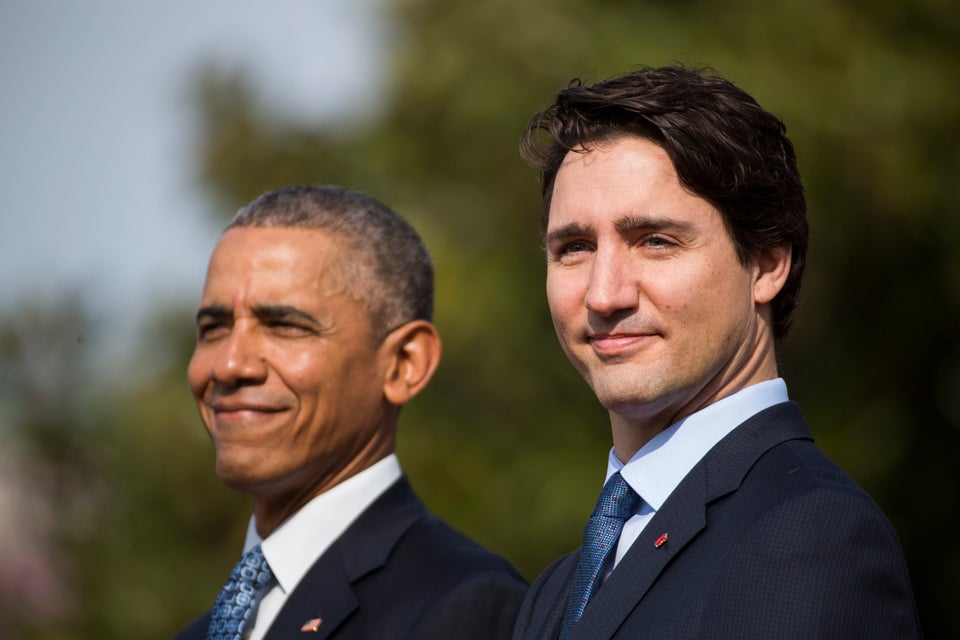 Obama and Trudeau Are Just Awesome Together
Popular in the Community