President Barack Obama urged the U.S. media and American public on Friday to examine the "long record" of Republican presidential candidate Donald Trump and not get distracted by the "spectacle and the circus" aspect of the 2016 election campaign.
The Democratic president delivered an indirect swipe at the flamboyant, combative Republican primary campaign run by Trump, a former reality television star, and how media have covered it.
"It's important for us to take seriously the statements he's made in the past," Obama said in remarks to reporters. "I just want to emphasize the degree to which we are in serious times and this is a really serious job.
"This is not entertainment. This is not a reality show. This is a contest for the presidency of the United States."
He said Trump has a long record in public life and that should be closely examined, as should the statements and policy positions of all the candidates.
"If they take a position on international issues that could threaten war or has the potential of upending our critical relationships with other countries, or would potential break the financial system - that needs to be reported on," Obama said.
Trump received criticism and angered allies with his comments on rethinking NATO and suggesting Japan and South Korea should consider getting nuclear weapons to defend themselves. He is perceived abroad as pursuing isolationist policies at odds with the current U.S. role in the world.
Obama said he would be looking to see the American people are adequately informed about where candidates to replace him in the White House stand on issues, what they believe and whether their budget numbers add up.
"What I'm concerned about is the degree to which reporting and information starts emphasizing the spectacle and the circus. Because that's not something we can afford," Obama said.
"The American people, they've got good judgment, they've got good instincts - as long as they get good information."
(Reporting by Jeff Mason and Susan Heavey; Writing by Doina Chiacu; Editing by Chizu Nomiyama and James Dalgleish)
Before You Go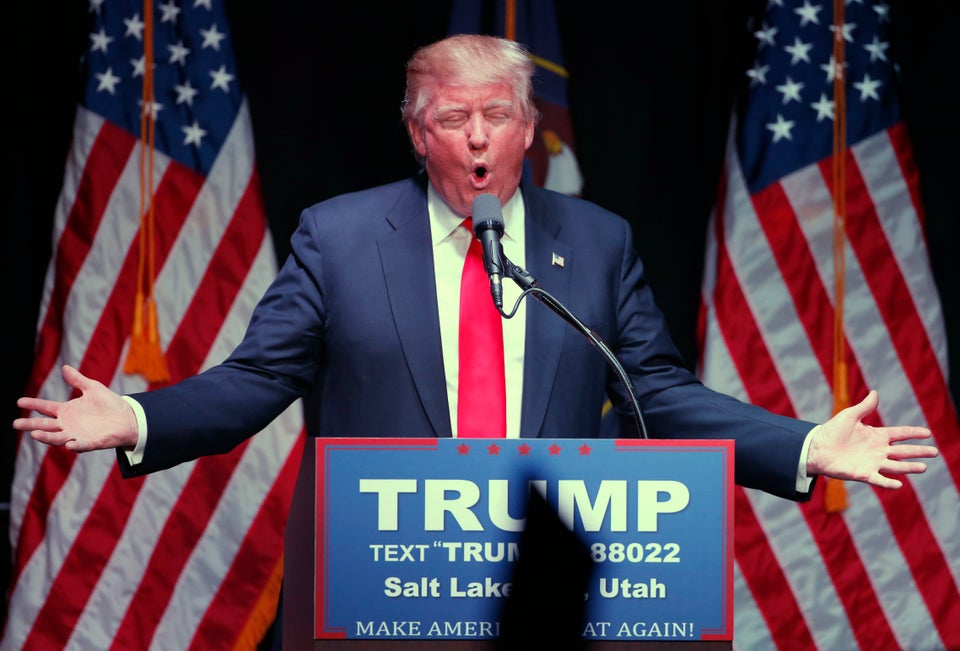 Scenes Of Hate At Donald Trump Rallies
Popular in the Community