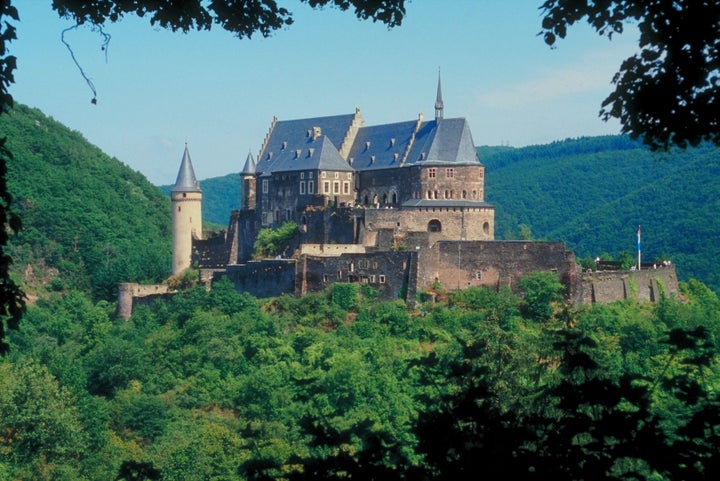 WASHINGTON -- President Obama has announced the nomination of the second U.S. ambassador to Luxembourg in as many years: Florida real estate developer and major Obama campaign contributor Robert A. Mandell.
Mandell is the CEO of both mall development company Greater Properties, Inc. and Meritage Homes of Central Florida, which has built more than 20 residential communities in Orlando, St. Cloud and Winter Garden. Meritage purchased Greater Homes, a company started by Mandell's father, in 2005. He has no diplomatic experience, but he is a member of the President's Export Council, a White House group organized to advise Obama on matters of international trade.
In 2008, he donated more than $30,000 to Obama's presidential campaign, most of it through the Committee for Change, an arm of the campaign that major donors used to help funnel funds to local campaign operations. Mandell also donated $50,000 to Obama's inauguration committee, as well as hundreds of thousands of dollars to Democratic candidates since 1992.
Mandell will replace former ambassador Cynthia Stroum, a Seattle investor and Obama bundler who quit abruptly in February under intense criticism. A State Department report found that Stroum had caused embassy employees "acute stress," and "brought major elements of Embassy Luxembourg to a state of dysfunction.
The report also found "most employees describe the Ambassador as aggressive, bullying, hostile, and intimidating, which has resulted in an extremely difficult, unhappy and uncertain work environment."
The diplomatic blog Diplopundit awarded the Stroum report the dubious title of "Horror Report" of the year.
At the time, Stroud told reporters that she had disputed the findings.
Luxembourg is the world's last sovereign grand duchy, and boasts the highest GDP per capita, according to the IMF.
Mandell joins a long roster of Obama campaign donors who have been awarded plum European diplomatic posts, including Amb. Louis Susman (Great Britain), Amb. Dan Rooney (Ireland), Amb. Charles RIvkin (France), and Amb. Don Beyer (Switzerland).
Popular in the Community