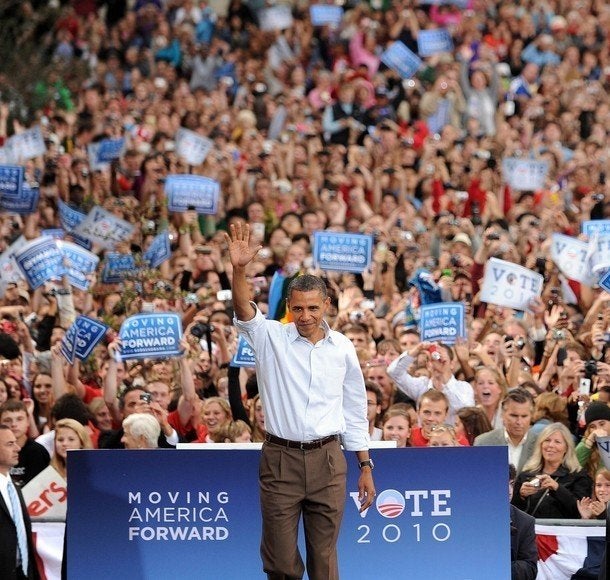 MADISON, Wis. (AP) - If there's an enthusiasm gap for Democrats this election, it hasn't reached Madison.
Students and residents in the traditionally liberal city turned out by the thousands on Tuesday to see President Barack Obama at a rally on the University of Wisconsin campus meant to energize the base of the Democratic Party.
University police estimate more than 17,000 people packed onto a mall in the heart of the campus to see the president. Another 9,000 lined up for more than a mile to get in but were diverted to overflow areas.
Obama was joined at the rally by U.S. Sen. Russ Feingold, U.S. Rep. Tammy Baldwin and Democratic gubernatorial candidate Tom Barrett.
Rock band the National and singer-songwriter Ben Harper also entertained the crowd before the president arrived.
Popular in the Community