WASHINGTON -- One year ago, during the 2014 State of the Union, undocumented immigrant and activist Cristian Avila sat in the House of Representatives gallery as a guest of first lady Michelle Obama. Avila, now 24, is a Dreamer, one of the young undocumented immigrants who came to the U.S. as children. At the time of Obama's speech, Avila had completed a weekslong fast on the National Mall to call for immigration reform as part of his work with the advocacy group Mi Familia Vota. His goal was shared by President Barack Obama, who said in his 2014 speech: "Let's get immigration reform done this year."
That, of course, did not happen -- at least not through Congress, which did not pass any immigration reform bills in 2014. Instead, the year in immigration was marked first by gridlock and later, in November, by Obama's announcement of sweeping executive actions seeking to shield millions from deportation.
Obama's decision to act alone on immigration set a new tone, which was on display during the 2015 State of the Union on Tuesday. Rather than imploring Congress to work with him on immigration reform, the president urged lawmakers to stop fighting him on it. It was less a call for teamwork than a request to cease their efforts to stop Obama's executive orders, which extend protections to Dreamers, as well as parents of U.S. citizens and legal permanent residents.
"Passions still fly on immigration, but surely we can all see something of ourselves in the striving young student, and agree that no one benefits when a hardworking mom is taken from her child, and that it's possible to shape a law that upholds our tradition as a nation of laws and a nation of immigrants," Obama said in the speech.
This year, Avila watched the State of the Union from 2,000 miles away in Phoenix, Arizona, at a watch party with about 25 people. Many of the guests were undocumented immigrants who are eligible to apply for Obama's executive action programs, though Avila noted that some of them were nervous to do so given Republican efforts to end the policies. Avila said he was happy to hear the president's promise to veto any legislation that would threaten his executive actions.
"We expected him to be firm on his decision and we're glad he came through," Avila told The Huffington Post by phone after the speech. "He's still behind us."
The White House and members of Congress often make political statements through their choice of guests for the State of the Union. There is no place that gets more attention than the first lady's box, where the guest list serves as an illustration of the president's priorities for the upcoming year. For the past few years, that list has included Dreamers: Alan Aleman attended as one of the first lady's guests in 2013. In 2014, it was Avila. And this year, 21-year-old Dreamer Ana Zamora was one of Michelle Obama's guests. Other undocumented immigrants, some of them Dreamers, also attended this year, as guests of Senate Minority Leader Harry Reid (D-Nev.) and Reps. Mike Honda (D-Calif.), Mark Takano (D-Calif.) and Tony Cárdenas (D-Calif.).
Even in a speech in which Obama said the word "immigration" only twice -- plus "immigrant" and "immigrants" once each -- the presence of those guests was meant to send a message that Democrats are committed to programs like Deferred Action for Childhood Arrivals, or DACA, which allows Dreamers to remain in the country. House Republicans voted last week to end that policy, along with elements of the measures Obama announced in November, such as protections for parents.
Zamora was approved for DACA in 2012, not long after the program was launched. This fall, she sent the president a letter thanking him for DACA, and the White House contacted her a week ago to invite her to attend the State of the Union. Zamora came to Dallas, Texas, from Mexico when she was about a year old, and is now in her last semester at Northwood University. Since she has two younger siblings who were born in Dallas, her parents can apply for protection under Obama's new executive actions and, if all goes well, eventually work legally.
In an interview in the White House briefing room, Zamora said she was happy with the progress that has been made so far. But she still wants a more permanent solution.
"I feel like I'm an asset to the United States, and I want to continue to be an asset," Zamora said. "In order for me to be completely productive, a way to residency [is] the answer."
Italia Garcia, who attended the 2015 address as Takano's guest, said it would be "devastating" if Republicans succeeded in ending DACA. The 24-year-old Dreamer has been in the U.S. since she was 10, and has worked for Mi Familia Vota since 2012 after she graduated from the University of California, Riverside.
"I've been able to establish even essential things that a lot of us take for granted sometimes, like credit," Garcia said. "I've been able to put bills under my own name. All of that, it would just mean that all of a sudden I would go back to working under the table or living in the shadows in one way or another."
Takano, a former teacher, said he met Garcia about six years ago when he was on the Riverside Community College District's Board of Trustees and she was student body president at a local community college. She was outspoken about her status as an undocumented immigrant, and remained in touch with Takano's office after she began work with Mi Familia Vota. Takano said he wanted her as his guest to highlight the many good things immigrants do for the country.
"I wanted to have someone like Italia here to put a face on what the Republicans are trying to oppose," he said.
Cárdenas' guest, Olga Cordero, is a 45-year-old who has been in the U.S. since she was 17, after immigrating from Mexico with her now-husband. The couple has four children, all of whom were born in the U.S., meaning Cordero could be eligible for Obama's latest deportation relief policy. Cordero and her husband run their own jewelry store in the San Fernando Valley, and she hopes that Obama's executive actions will make it easier for them to live freely.
"It's really, really hard for me and for my family to be in the shadows every day. So it's really important for me and for the millions of people who live with the same problem," Cordero said, referring to Obama's new policies.
But immigration advocates believe there is is still more to be done. Maria Torres, a 26-year-old who was a guest of Rep. Bill Foster (D-Ill.) at the 2014 State of the Union, is a DACA recipient. She told HuffPost that although she was happy the president went forward with his executive actions, she was "devastated" that the measures would not include her parents. DACA recipients' parents are ineligible for the new protections, despite lobbying efforts by Dreamers.
Torres watched this year's State of the Union at home. She said she still hopes for the same thing she did when she attended in 2014 -- immigration reform -- but thinks it's unlikely Republicans will approve it this year.
"I have seen progress but I don't want to be a lot more hopeful because it has been, in several ways, a disappointment not to see a comprehensive bill that protects all workers, all undocumented immigrants from deportation," she said.
Before You Go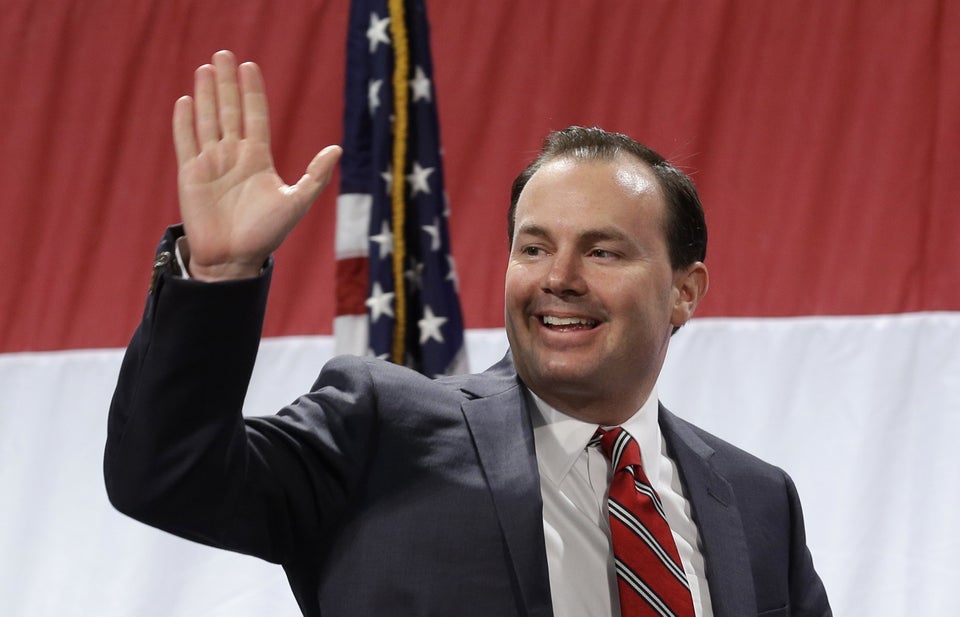 State of the Union 2015 Speech Reactions
Popular in the Community