The Obama administration's proposed expansion of oil and gas drilling in the Arctic Ocean and Gulf of Mexico would result in hefty climate-related social costs, a new report found.
With emissions from existing oil reserves already capable of pushing the planet beyond the 2 degrees Celsius threshold climatologists say would result in drastic impacts, searching of more oil would be a step backward, Donaghy, a senior research specialist at Greenpeace USA, told The Huffington Post.
"Climate change isn't just this abstract thing," Donaghy said. "It's going to actually affect our daily lives."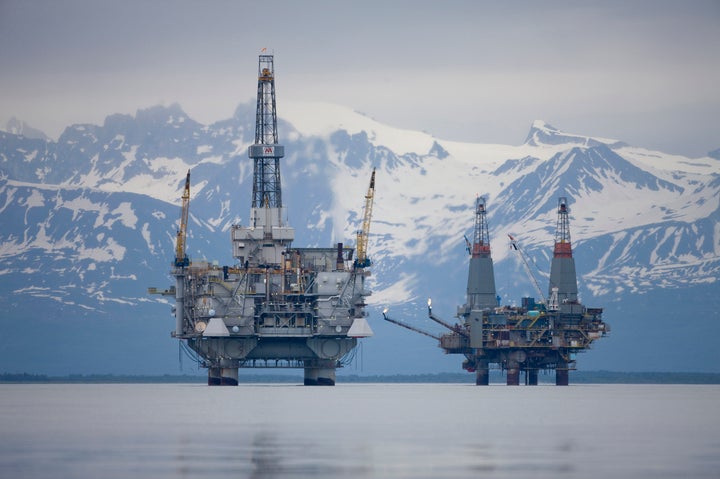 The 16-page report, released Thursday by Greenpeace USA and Oil Change International, finds that consumption of the oil produced under the five-year program would increase global carbon emissions by roughly 850 million metric tons of CO2 -- equivalent to that of 3.6 million cars over a 50-year period.
"These carbon emissions will impose high costs to society in coming decades related to human health, flood damages, agricultural productivity and other impacts," the report says.
In addition to quantifying the environmental and social costs of burning the oil, which Donaghy said are likely "underestimated," the report calls on the Bureau of Ocean Energy Management, which regulates offshore oil and gas development, to include climate-related costs in its environmental assessment of the program.
Neglecting to do so, as is current practice, Donaghy said, is "crazy" and a "big oversight."
The Greenpeace report notes that despite "advancing a number of commendable policies to lower emissions of heat-trapping greenhouse gases," the continued policy of leasing federal lands and waters to fossil fuel companies "threatens to undermine President Obama's climate legacy."
With the risks of operating in the fragile Arctic and the "long history of pollution and injustice in the Gulf," Donaghy said, offshore drilling is "something we need to put behind us."
"We are calling for Obama to do this before he leaves office," Donaghy told HuffPost.
Neither the White House nor the Bureau of Ocean Energy Management responded to HuffPost's request for comment.
Related
Before You Go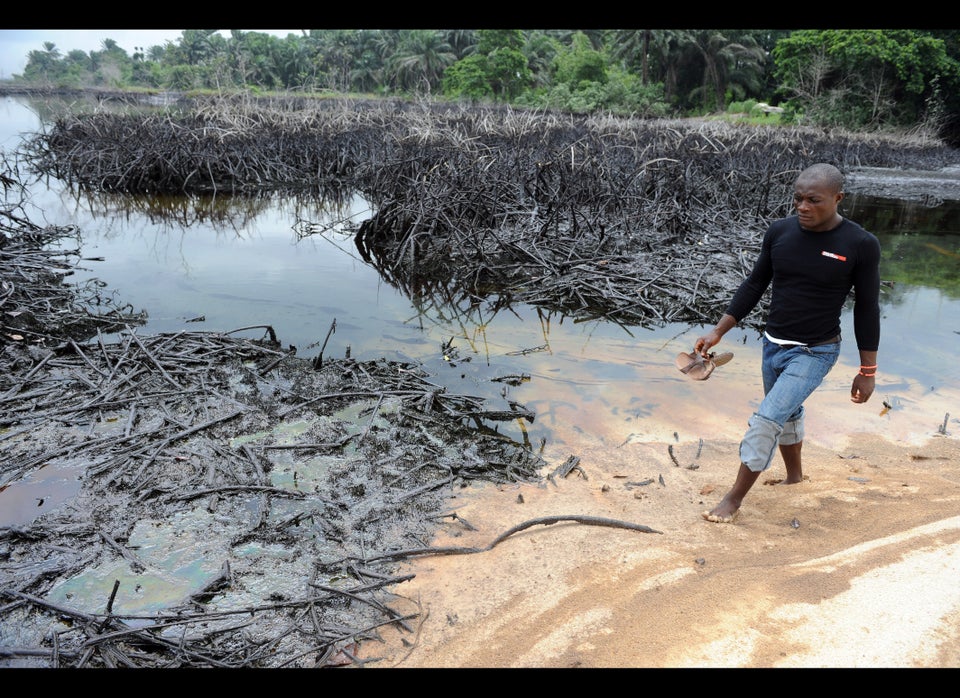 Oil Spills Since The Gulf Disaster
Popular in the Community