U.S. District Judge Rosemary Collyer, a George W. Bush nominee, repeatedly questioned the government's justification for arguing the judicial branch didn't have a part to play in determining whether it is constitutional to kill American citizens overseas. She also expressed skepticism over the government's assertion that a close executive branch review of drone strikes counted as due process.
"The executive is not an effective check on the executive when it comes to a person's constitutional rights," Collyer told a government lawyer. "Your argument is that the court has no role in this. None, none, none. The scope of your argument is what concerns me because it would gobble up all the air in the room."
Deputy Assistant Attorney General Brian Hauck of the Justice Department's Civil Division argued that courts "aren't in a position to second guess or analyze" difficult political and national security issues. He also said the government believes that the 2001 Authorization for Use of Military Force applied in Yemen, where the two drone strikes that killed the three American citizens in question took place. The government has acknowledged that only one of the citizens killed by drone strikes was specifically targeted.
Hauck asserted that the executive and legislative branches were effective checks for the constitutional rights of Americans, and he acknowledged that his argument was that there are some cases when those rights cannot be asserted in court. Hauck said that Congress' knowledge of drone strikes was an effective check on the executive branch.
Collyer seemed to shoot down that argument, at one point deviating into somewhat of a civics lesson. "I happen to be in the third [branch], you know, the one that's normally yelled at and not given any money," she said. "The best I can get out of you is, well, [Obama] talks to Congress."
"You're leaving it to them to decide, so where does that stop?" she asked. "At what point can they not decide that an American citizen overseas is a danger to the country and therefore can be killed?"
Collyer said she was "really troubled" that Hauck could not explain how far his argument would allow the government to go. Collyer threw up her hands and shook her head when Hauck said that President Obama had started a dialogue about targeted killing.
The lawsuit was filed by the American Civil Liberties Union and the Center for Constitutional Rights on behalf of the families of three American citizens killed in drone strikes. The government has asserted that the strikes were legal, in part, because President Barack Obama said they were.
The fourth-floor federal courtroom where the Friday hearing took place was completely filled, leaving only standing room for some observers. "I just want to say holy cow," Collyer said when she saw the crowd upon entering the courtroom. "This is a really serious matter, so I shouldn't say holy cow, but holy cow."
Collyer, who was appointed to a seven-year term on the Foreign Intelligence Surveillance Court earlier this year by Chief Justice John Roberts, said she would be doing a lot of reading and studying on the topic before issuing her opinion.
"I do not consider this a particularly easy set of questions," Collyer said.
Ashley Balcerzak, Katherine Burkhart and Ryan Rainey contributed to this report.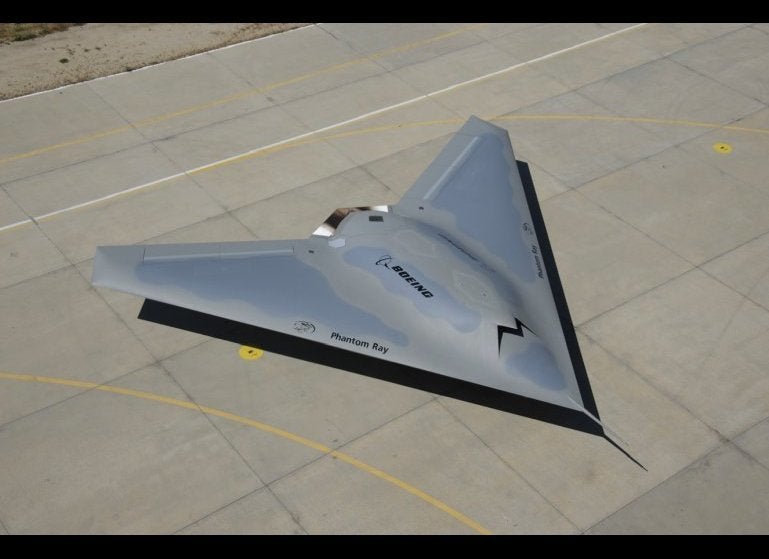 Drones: The Future Of Flight
Popular in the Community