 A majority of Americans believe that President Barack Obama is either worse or no better at protecting civil liberties than former President George W. Bush, a new poll conducted by The Hill found.
While 44 percent of poll respondents believe Obama has bested Bush in balancing national security and civil liberties, 37 percent said he has done a worse job and 15 percent said he has been "about the same."
The poll also revealed that a majority of likely voters support killing non-Americans whom the government believes to be terrorists or imminent threats. Respondents also voiced strong support for the use of unmanned drones in foreign countries.
Surveying 1,000 likely national voters, the poll showed slightly better feedback for Obama coming from Democratic voters. Responses, however, cannot be solely attributed to party loyalty.
"The results cannot be fully explained as party line responses. More than one in five self-identified Democrats, 21 percent, assert that the Obama administration has not improved upon Bush's record. So do 23 percent of liberals," the Hill reported.
As Obama faces scrutiny over the sharp increase in drone strikes during his presidency, the issue of protecting Americans against terrorism while maintaing civil liberties has been hotly debated.
The Justice Department promised to provide information on the drone program to Congress after demands arose to see the "classified legal advice providing the government's rationale for drone strikes against American citizens working with al-Qaida abroad," the Associated Press reported.
The demands grew when the unclassified "white paper" revealing information on drone strikes was leaked. The Senate Judiciary Committee also demanded Friday to see the classified papers as members of Congress question whether the drone strikes are constitutional or legal. In the weeks preceding the leak, the Obama administration rejected Freedom of Information Act requests to release the "white paper."
Before You Go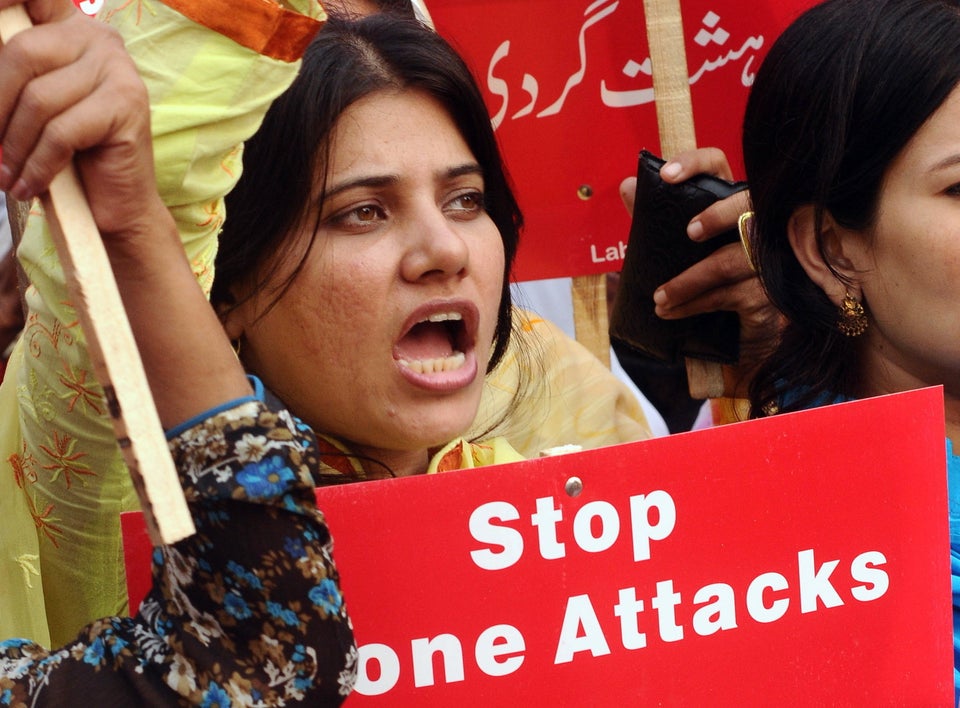 Protests Against Drones
Popular in the Community