WASHINGTON, May 22 (Reuters) - President Barack Obama will lay out the rationale for U.S. drone strikes in a speech on Thursday in an effort to be more transparent about his counterterrorism policy, a White House official said.
Obama has been pressured from both the left and right to allow greater scrutiny of the secret decision-making process for using drones overseas. He said earlier this year he wanted to be more open about how the drone war is conducted.
The U.S. government formally acknowledged for the first time on Wednesday that it had killed four Americans using drones in Yemen and Pakistan, including militant cleric Anwar al-Awlaki.
"He (Obama) will discuss why the use of drone strikes is necessary, legal, and just, while addressing the various issues raised by our use of targeted action," the official said.
The speech will coincide with the signing of new "presidential policy guidance" to lay out standards for lethal drone strikes.
"Beyond the use of force, the president will discuss our broader strategy, including diplomatic and assistance efforts around the world, and how we can better secure our diplomatic facilities while remaining engaged in dangerous regions," the official said.
Obama will again repeat his pledge to close the U.S. military prison at Guantanamo Bay, Cuba where foreign terrorism suspects are held and announce specific steps to achieve that, the official said.
Obama promised during his 2008 presidential campaign that he would close the controversial prison, where most of the detainees have been held without charge or trial, but has been unable to make good on that goal. (Reporting by Roberta Rampton and Jeff Mason; editing by Christopher Wilson)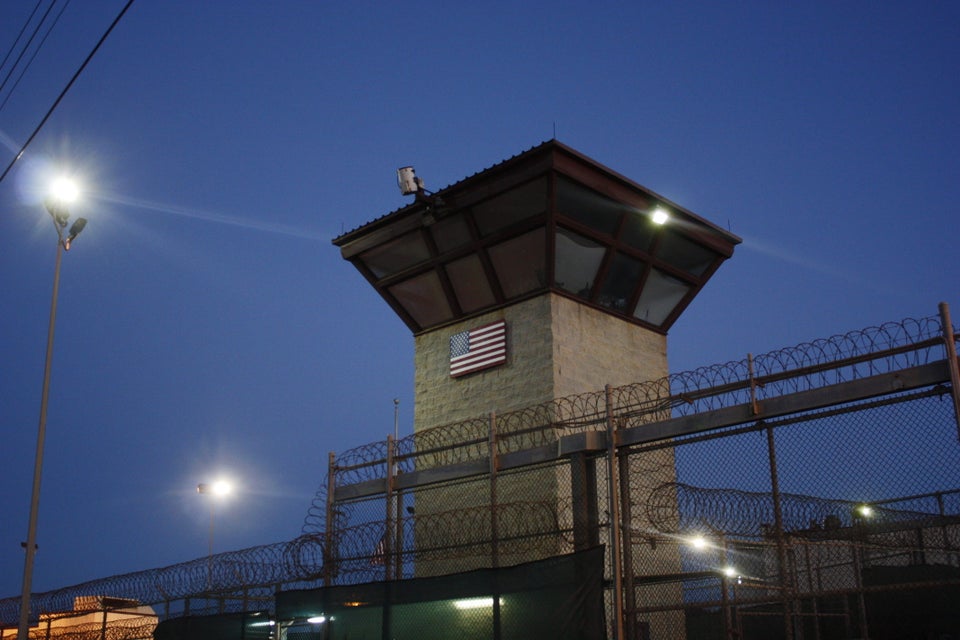 Inside Guantanamo's Prison Facility