* President insists on need for "checks and balances"
* Appears to rule out targeting citizen on U.S. soil
* Has intensified program started by Republican predecessor
WASHINGTON, Feb 14 (Reuters) - President Barack Obama on Thursday promised to be more forthcoming with the American public on his administration's campaign of lethal drone strikes amid criticism over the targeting of suspected U.S. terrorism suspects abroad.
Obama, under pressure from the left and right to allow greater scrutiny of the secret decision-making process for killing Americans overseas, vowed to work with Congress to craft a "mechanism" to be more open about how the drone war is conducted.
"What I think is absolutely true is it's not sufficient for citizens to just take my word for it that we're doing the right thing," Obama said in an online video question-and-answer session sponsored by Google.
Asked whether the U.S. government could target a citizen on American soil, Obama appeared to rule that out.
"There has never been a drone used on an American citizen on American soil," he said. "We respect and have a whole bunch of safeguards in terms of how we conduct counterterrorism operations outside of the United States. The rules outside of the United States are going to be different than the rules inside the United States."
The issue moved to the forefront last week when Obama yielded to congressional demands and in a policy reversal provided access for House of Representatives and Senate intelligence committees to a classified legal opinion on killing U.S. terrorism suspects with drone strikes abroad.
The release on the eve of a Senate confirmation hearing last Friday appeared intended to avoid a clash in testimony by John Brennan, the president's choice for CIA director. He has overseen the use of armed, unmanned aircraft in counterterrorism operations in places like Afghanistan, Pakistan and Yemen.
During last week's debate, some lawmakers proposed creation of a special federal "drone court" that would approve suspected militants for targeting. But a number of U.S. officials said at the time that imminent action on this was unlikely.
However, Obama, in his annual State of the Union address on Tuesday, said he intended to engage with Congress to make sure "our efforts are even more transparent to the American people and to the world."

On Thursday, Obama said it was his responsibility to work with Congress to ensure that "we have a mechanism to also make sure that the public understands what's going on, what the constraints are, what the legal parameters are."
"That's something that I take very seriously. I'm not somebody who believes that the president has the authority to do whatever he wants or whatever she wants, whenever they want, just under the guise of counterterrorism," Obama said, insisting on the need for "checks and balances."
Civil liberties groups have criticized the drone program as effectively a green light to assassinate Americans without due process in the courts under the U.S. Constitution.
In 2011 a drone strike killed U.S.-born Anwar al-Awlaki, described by U.S. investigators as a leader of al Qaeda's Yemen-based affiliate. His 16-year-old son, also a U.S. citizen, was killed in a separate drone strike in Yemen that year. The administration has fought lawsuits filed by Awlaki's relatives.
Administration officials insist that Obama is acting legally to protect the United States from further attacks like the Sept. 11, 2001, strikes.
The president, who banned the harsh interrogation techniques of the Bush era when he took office in 2009, has intensified the drone program started by his Republican predecessor. (Reporting By Matt Spetalnick; Editing by Xavier Briand)

Before You Go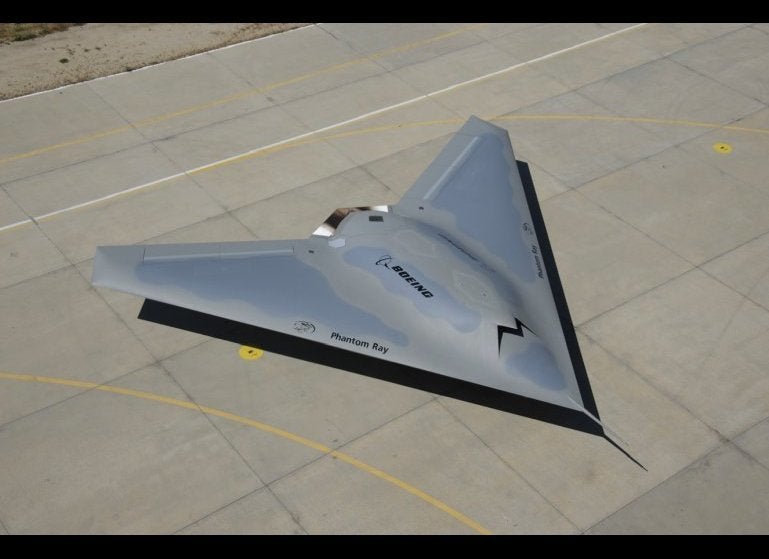 Drones: The Future Of Flight
Popular in the Community