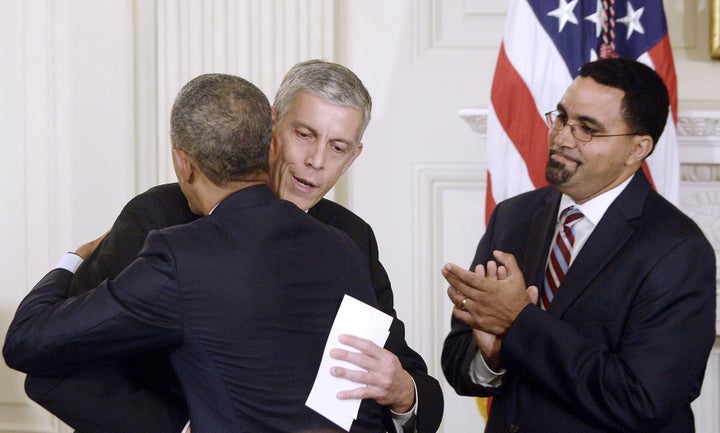 After years of inaction on the issue, the Obama administration is taking new steps to help schools achieve socioeconomic diversity.
Included in the president's proposed 2017 budget is a $120 million competitive grant program to help districts devise and implement plans to get rich and poor children in the same classrooms. The initiative -- called Stronger Together -- provides funds for five-year projects to districts and groups of districts. The projects should allow schools to explore "ways to foster socioeconomic diversity through a robust process of parental, educator and community engagement, and data analysis," the proposed budget says.
The budget proposal comes days after former U.S. Secretary of Education Arne Duncan expressed disappointment with his inability to move the needle on the issue of school segregation during his seven years at the White House.
Duncan's successor, John King Jr., has indicated that he will prioritize the issue of school diversity.
While most programs enforcing racial integration in schools have been dismantled, a new report from The Century Foundation shows that programs promoting socioeconomic integration in schools have been on the rise. Since 2007, the number of school districts and charter schools supporting socioeconomic integration has more than doubled, the report shows.
The White House's proposed budget comes months after Congress passed a new major education law to replace the long-expired No Child Left Behind Act, called the Every Student Succeeds Act.
Popular in the Community