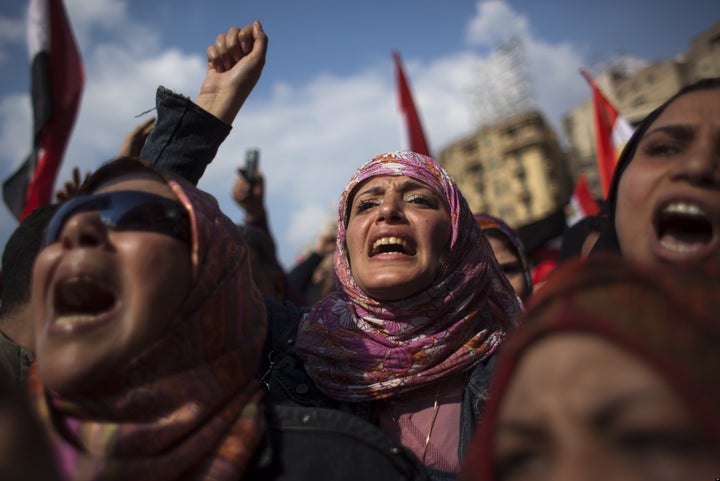 WASHINGTON -- The Obama administration is urging Egyptian leaders to include more people in a national dialogue on reform but won't endorse demands from protesters for the immediate resignation of embattled President Hosni Mubarak.
As the U.S. anxiously awaits political developments in its staunchest Arab ally, administration officials warned Monday that a precipitous exit by Mubarak could set back the country's democratic transition.
After several days of mixed messages, the administration coalesced around a position that cautiously welcomes nascent reform efforts begun by newly appointed Vice President Omar Suleiman that may or may not result in Mubarak's resignation before September, when elections are to be held. Mubarak has said he will not run.
Under Egypt's constitution, Mubarak's resignation would trigger an election in 60 days, well before September, and U.S. officials said that's not enough time to prepare.
"A question that that would pose is . whether Egypt today is prepared to have a competitive, open election," State Department spokesman P.J. Crowley said. "Given the recent past, where, quite honestly, elections were less than free and fair, there's a lot of work that has to be done to get to a point where you can have free and fair elections."
President Barack Obama said Egypt is making progress toward a solution to the political crisis enveloping the country and preparing for free elections to replace Mubarak.
"Obviously, Egypt has to negotiate a path, and I think they're making progress." Obama told reporters.
Have a tip you want to share? You can leave a message for HuffPost at 00-1-315-636-0962. If you know someone there and have email access, send us an email at egypt@huffingtonpost.com. Our Skype account is HuffPostReports.
Scroll down for the latest updates.
Popular in the Community