President Obama addressed the United States' relationship with Egypt on Wednesday, indicating that the government's response to the attack on the American embassy in Cairo would be critical to that relationship.
"I don't think that we would consider them an ally, but we don't consider them an enemy," Obama said during an interview with Telemundo, a portion of which aired during MSNBC's "The Rachel Maddow Show."
"They are a new government that's trying to find it's way," he added, acknowledging that the new regime was democratically elected.
Obama's remarks came after protesters angered by an anti-Muslim film mounted attacks on the U.S. Embassy in Cairo and the U.S. Consulate in Libya. Four Americans, including U.S. Ambassador Chris Stevens, were killed in the attack in Libya.
According to the president, the newly elected Egyptian government has at times acted in alignment with American interests, and sometimes has not. However, Obama stressed that the Egyptian response to Tuesday's incident would be closely monitored.
"Certainly in this situation, what we're going to expect is that they are responsive to our insistence that our embassy is protected, our personnel is protected, and if they take actions that indicate they're not taking those responsibilities, as all other countries do where we have embassies, I think that's going to be a real big problem," he said.
So far, Egyptian President Mohamed Morsi's response has not been as strong as how Libyan authorities responded to the violence. The New York Times reports:
Mr. Morsi issued only a mild rebuke of the rioters — and on Facebook — while his movement, the Muslim Brotherhood, has called for a second day of protests against the lurid anti-Muslim video that set off the riots. And though the Egyptian police coordinated with American officials, Mr. Morsi waited 24 hours before issuing his statement against the militants who stormed the embassy; Libyan authorities issued immediate, unequivocal statements of regret for the bloodshed in Benghazi.
During the Telemundo interview, Obama characterized the relationship with Morsi's Islamist government as a "work in progress."
Before You Go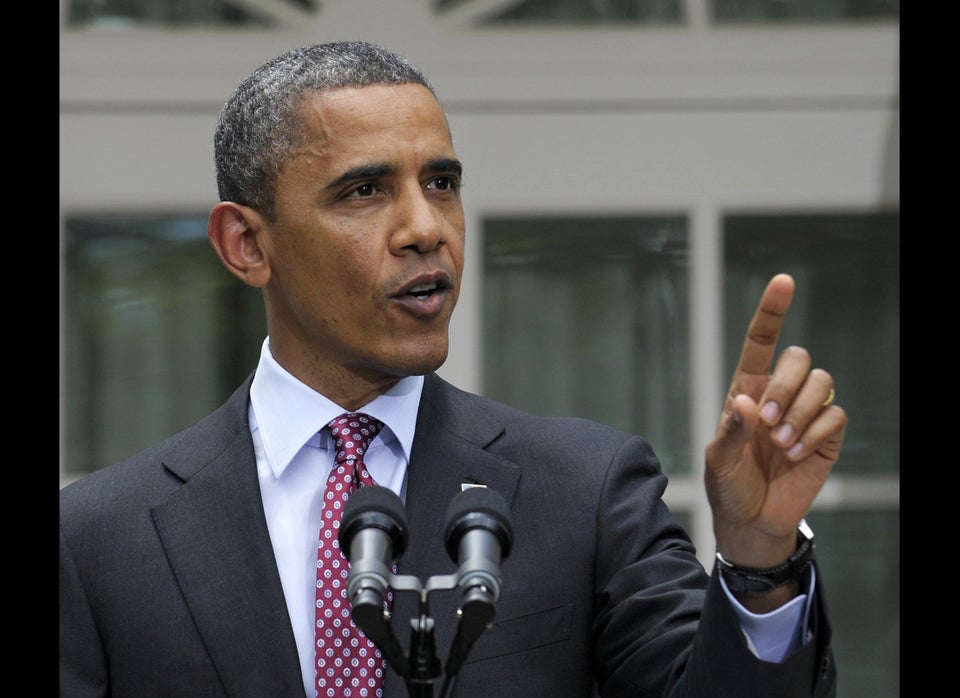 Politicians React To Attacks In Libya, Egypt
Popular in the Community