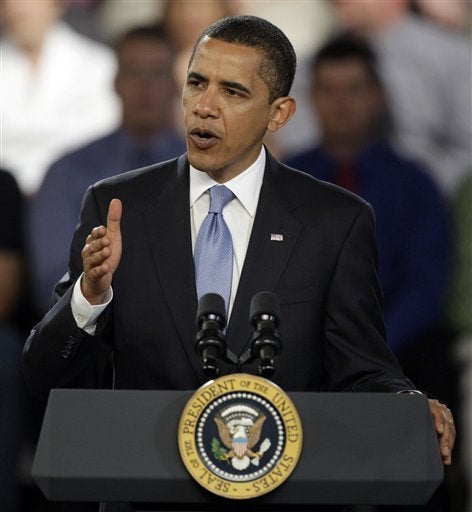 President Obama's 2010 budget, released this afternoon, eliminates federal funding for a range of abstinence-only education programs.
President Obama released his FY 2010 budget today and called for at least $164 million in funding for a new teen pregnancy prevention initiative. This includes competitive grants for evidence-based programs, research and evaluation, and an authorization for $50 million in new mandatory teen pregnancy prevention grants to states, tribes, and territories. The budget eliminates funding for Community-Based Abstinence Education and the mandatory Title V Abstinence Education program.
"Regarding teen pregnancy, President Obama's budget is just right," said Sarah Brown, CEO of the National Campaign, in a statement. "It emphasizes good science, encourages research and innovation, and increases the overall investment in teen pregnancy prevention."
We also appreciate that 25% of what the President proposes in his budget is devoted to carefully testing innovative approaches to preventing teen pregnancy. If we are to make continued progress in preventing teen pregnancy and childbearing, it is clear that we will need fresh new approaches that, for example, help underserved populations and that employ new technology to reach young people. This will continue to expand the roster of effective approaches that states, tribes, and communities can use to prevent too-early pregnancy and parenthood."
Here's a bit more on the abstinence cuts from Reps. Diana DeGette (D-Col.) and Louise Slaughter (D-N.Y.):
"Eliminating funding for ineffective abstinence-only programs is a win for science," said DeGette. "The Obama budget proposal invests in programs that are effective and based on sound science, rather than wasting millions of dollars on efforts that have been proven to be ineffective at best. This budget underscores the President's commitment to science, and I look forward to working with the White House and House leadership to ensure that Congress supports his efforts."

"For too long we wasted money on programs that are proven to be ineffective. We are finally putting sound science ahead of politics," said Slaughter. "We have an obligation to our young women and men to empower them to make informed decisions about their own sexual health."
Popular in the Community