President Barack Obama got a little help in the romance department this week from comedian and talk show host Ellen DeGeneres.
During an appearance on "The Ellen DeGeneres Show," Obama was greeted with a Valentine's Day message from his wife, first lady Michelle Obama.DeGeneres told the president she'd help him return the gesture, providing him with a red backdrop, floral arrangements and a camera to film his own Valentine's Day greeting.
"Somebody call the situation room, because things are about to get hot," Obama said.
"Because I love you so much, I Obamacare about you more than you even know," he added.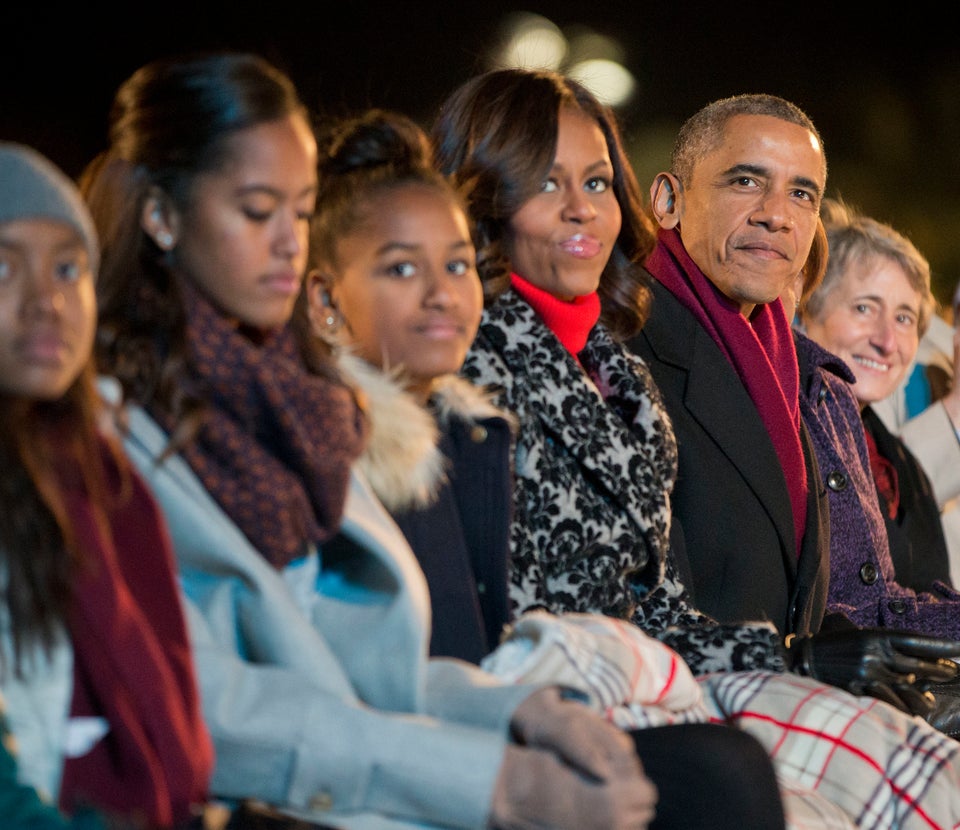 Sasha, Malia, Michelle & Barack Obama