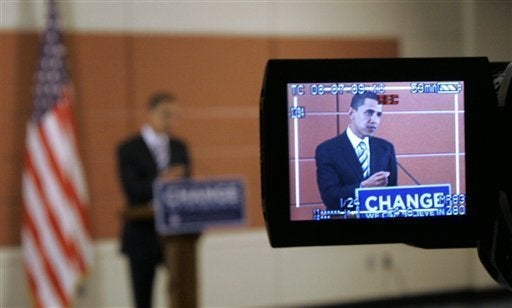 Hoping to put to rest once and for all the claim that he was not a strong enough supporter of abortion rights during his tenure in the Illinois State Senate, a quartet of pro-choice activists defended Barack Obama on Monday, saying the Hillary Clinton campaign had been distorting his record to score political points.
In the days leading up to the Jan. 8 New Hampshire primary, the Clinton campaign sent out a mailer to Granite State households saying Obama "was unwilling to stand up for choice" because he voted "present" seven times on anti-abortion rights bills in the Illinois legislature.
On Monday, Planned Parenthood Chicago President Steve Trombley defended Obama, saying the "present" votes were part of a strategy devised by his group to protect vulnerable Democrats, and that Obama was always prepared to vote against the anti-abortion rights bills.
"We feel an obligation to defend Barack's record related to abortion issues in Illinois," Trumbley said. "Barack Obama has a 100 percent voting record from Planned Parenthood."
Pam Sutherland, the President of Illinois Planned Parenthood, explained that her organization had approached Obama to participate in the "present" votes strategy.
Voting "present" is a legislative maneuver in Illinois employed by lawmakers to register opposition to a proposal, without being on the record with a "yes" or "no" vote. Lawmakers like the maneuver because it is difficult to use against a candidate in a future campaign ad.
"Sen. Obama was key to that "present" vote strategy," Sutherland said. "We specifically asked him to vote "present" because he was so respected among his fellow Democrats."
Sutherland said the goal was to get a few prominent members of the Democratic caucus to adopt their strategy so more cautious Democrats would follow suit.
"What's good about this strategy is it actually worked," Sutherland said.
Obama spokesman Tommy Vietor said that the campaign has not seen any mailings reprising the abortion argument since it was sent out in New Hampshire
Trombley emphasized that his organization has not endorsed any candidate in the Democratic primary, and that the organization was pleased to see a strong pro-choice field on the Democratic side.
In its own call with reporters on Monday, the Clinton campaign did not dispute Obama's 100 percent rating from pro-choice groups, but sought to tie his record of voting "present" on the abortion bills in Springfield to what they called a larger pattern of being unwilling to take a stand on issues.
Obama, said senior Clinton adviser Ann Lewis, had voted "present" 129 times on a variety of bills, including those that she said would have protected the privacy of victims of sexual abuse, and strengthened state adoption laws.
"Presidents don't get to vote present," said senior Clinton adviser Ann Lewis.
And the Clinton camp questioned whether Obama's claims of legislative maneuvering could be used to explain all of his 'present' votes.
"There are also a number of votes where he was the only person who voted 'present.' If there was a strategy at play it appears he was the only one employing it," said Clinton spokesman Phil Singer.
According to a "fact sheet" circulated by the Clinton campaign, Obama was either the only senator, or one of a group of six or fewer lawmakers to vote "present" on 36 bills in the Illinois legislature. The campaign cited five specific cases in which Obama was the lone 'present' vote.
Calling all HuffPost superfans!
Sign up for membership to become a founding member and help shape HuffPost's next chapter