 "Go back to Kenya you idiot," reads the message, set up to resemble a teleprompter along a remote road in Santa Clara, Calif. A short distance away sits a wooden chair, presumably a reference to actor Clint Eastwood's now-famous takedown of Obama at the Republican National Convention. Two watermelons have been placed on the seat of the chair, and a noose has been slung around its frame. A sign supporting GOP presidential candidate Mitt Romney has been erected on the fence behind it.
California's KTVU reports that the display was first brought to their attention by a community resident who posted an image of the arrangement to Facebook. The station has since interviewed property owner Blake la Beck, who declined to comment, but claimed the display speaks for itself.
The controversial spectacle resembles similar ones put up last month. In both Texas and Virginia, homeowners "lynched" empty chairs in their front yards alongside anti-Obama messages, drawing criticism and calls of racism from their communities.
Racist rhetoric has also emerged this election season in more direct attacks on the Obama campaign. Last week, a vandal spray-painted the words "Muslim Lier" (intended to be "Liar") on a large banner outside a campaign office in Des Moines, Iowa.
*************************
What's happening in your district? The Huffington Post wants to know about all the campaign ads, mailers, robocalls, candidate appearances and other interesting campaign news happening by you. Email any tips, videos, audio files or photos to openreporting@huffingtonpost.com.
Before You Go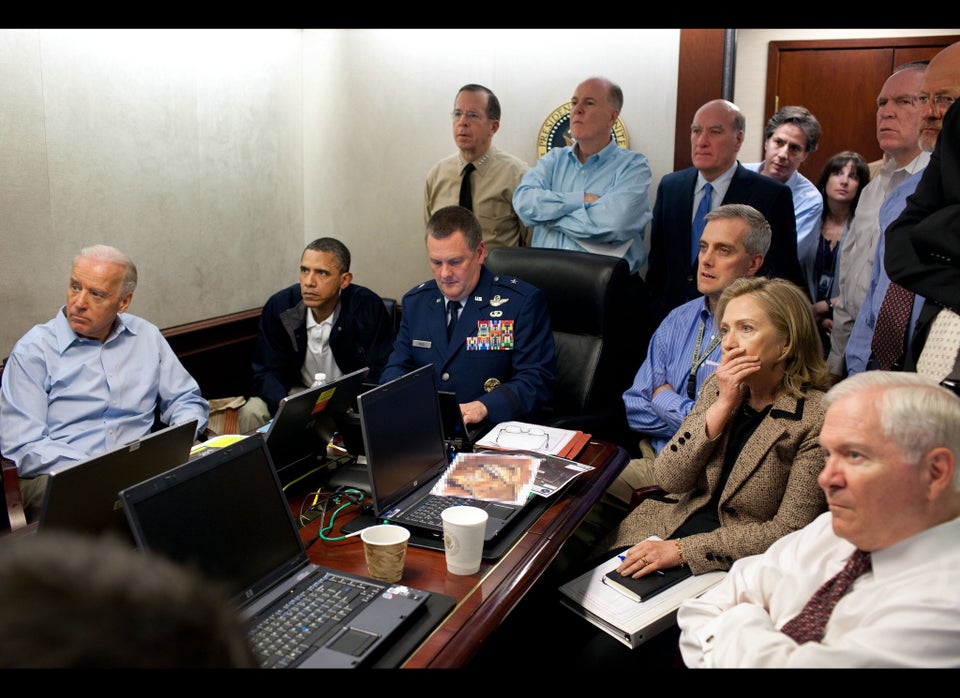 Most Iconic Photos Of Obama's First Term
Popular in the Community