 During his State of the Union address Tuesday, President Barack Obama called for reforms to the nation's immigration system that would help highly-skilled immigrants remain in the country.

"Real reform means fixing the legal immigration system to cut waiting periods, reduce bureaucracy and attract the highly-skilled entrepreneurs and engineers that will help create jobs and grow our economy," Obama said.

The president said bipartisan groups in both chambers of Congress were working to draft an immigration reform bill. "Send me a comprehensive immigration reform bill in the next few months, and I will sign it right away," he said.
Advocates say a massive backlog of visas is preventing immigrants with advanced degrees in engineering from securing visas to remain in the country.
The number of H-1B visas, or temporary worker visas for skilled immigrants, is capped at 65,000 a year, with an additional 20,000 available for immigrants with advanced degrees. Demand for those visas far outstrips supply. (This year, United States Citizenship and Immigration Services received about 277,000 petitions for H-1B visas.)
And each foreign country is restricted to 7 percent of the 140,000 employment-based green cards that are issued annually, meaning immigrants from populous countries like China and India often must wait more than a decade for permanent residency. These limits were not a problem before, but have now fallen far short of demand as millions of immigrants with high-tech skills have flocked to the United States.
After the president's address, House Speaker John Boehner's (R-Ohio) office quickly put out a fact-check statement criticizing the president for talking about high-skilled, foreign-born workers, given Obama's opposition to the STEM Jobs Act that passed in the lower chamber late last year.
That bill would have created 55,000 green-card visas to give permanent residency to immigrants with advanced degrees but Democrats and the president opposed it because it would have cut an equal number of visas from a visa lottery program, which awards visas to a mix of low- and high-skilled workers, according to USA Today.
"FACT: Senate Democrats blocked a House-passed bill to fix part of our broken immigration system by allowing highly-skilled foreign-born workers -- trained in America in science, technology, engineering, and math -- to stay in the United States," the email reads.
Senate Democrats never took up the bill, and the White House announced official opposition just before the House vote, arguing it was too narrow given the need for comprehensive immigration reform.
Elise Foley contributed to this report.
Related
Before You Go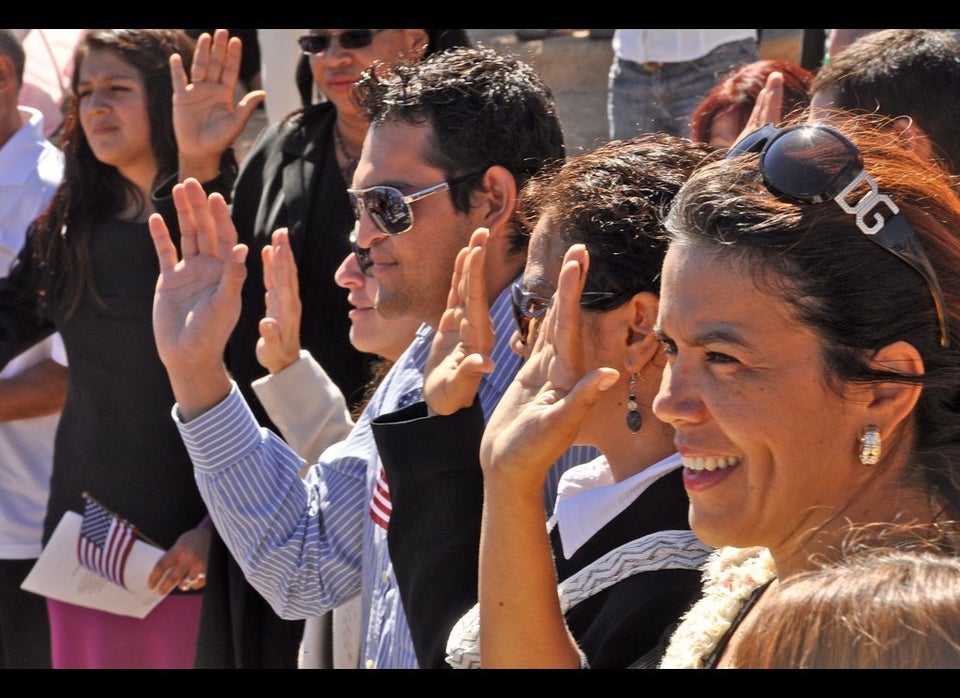 10 Major U.S. Federal Immigration Laws
Popular in the Community